Many Were Killed...
All began with a horrific tragedy that occurred back in 2009 when Vicky Hernández, a trans woman and activist, was shot to death during Honduras' coup d'état.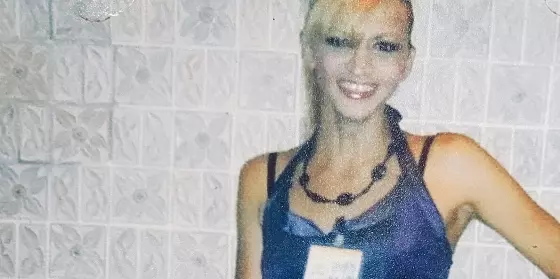 Vicky Hernández
After she was killed, the LGBTQ community faced a wave of violence over the next few months.
Many were killed...
Some organizations estimate that over 370 LGBTQ people died in the last decade alone in Honduras.
According to Sin Violencia, an LGBTQ rights organization in Latin America, almost 500 trans women were killed between 2014 and 2019.
The good news here, if I may say so, is the trial on Vicky's case has the potential to set new rules.
You know, local governments are responsible for killing these people.
They didn't do any proper investigation. They didn't run forensic tests, and nobody knows if they performed an autopsy on Vicky's body either to find out what happened.
Two trans women saw a police car around Hernández before she went missing. They couldn't help but wonder if she was killed by those state agents. They both witnessed what happened, and both are no longer there to talk about it. Both were killed.
For years, the community has been waiting for justice.
There are so many families experiencing this same pain who just aren't being heard. We can only hope that this trial brings some sort of relief.
The Inter-American Court Of Human Rights Was Set To Rule On A Trans Femicide Case For The First Time
The Inter-American Court of Human Rights
The Inter-American Court of Human Rights is "one of three regional human rights tribunals, together with the European Court of Human Rights and the African Court of Human and Peoples' Rights," as explained on its website.
"It is an autonomous legal institution whose objective is to interpret and apply the American Convention.
"The Inter-American Court exercises a contentious function, in which it resolves contentious cases and supervises judgments; an advisory function; and a function wherein it can order provisional measures."
Twenty States have recognized the Court's jurisdiction, including Argentina, Barbados, Bolivia, Brazil, Chile, Colombia, Costa Rica, Dominican Republic, Ecuador, El Salvador, Guatemala, Haiti, Honduras, Mexico, Nicaragua, Panama, Paraguay, Peru, Suriname, and Uruguay.
The Inter-American Court of Human Rights was set to rule on Vicky's case.
If successful, it would be the first time that an international court holds a state accountable for violence and killed members of our community.
This trial had many people watching because it could also have ramifications for other countries in the area, like Mexico, Brazil, or Colombia, who all share this court's jurisdiction.
This case had the potential to set new rules and regulations for Honduras and neighboring countries to protect LGBTQ people's rights.
It would also have implications for other cases of violence against LGBTQ people in Latin America that are currently pending before this court.
The Verdict: A Watershed Moment
The Inter-American Court of Human Rights ruled that the Honduran government is responsible for the murder of Vicky Hernández. It will have to provide reparations for her family.
Honduras has also been ordered by the court:
to set up a scholarship fund for transgender women in Vicky's name
to continue its investigation on Vicky's case. The court uncovered "several indications of the participation of state agents".
to offer training to security forces about diversity
to track violence against LGBTQ+ people. The court found "a context of violence against LGBTQ people" and "a context of impunity".
to protect LGBTQ+ people against violence and discrimination with new measures
The ruling is the first of its kind in Latin America and sets an important precedent for other countries.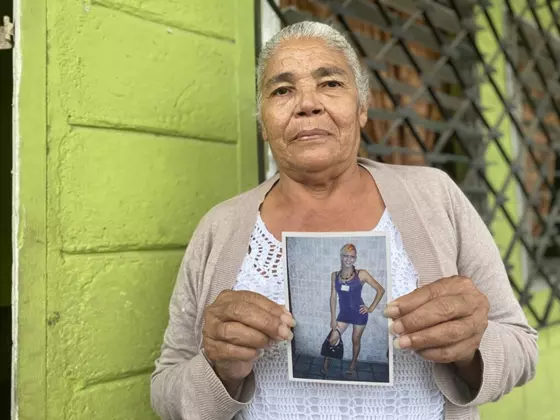 Vicky's mom Rosa Hernández
"It's so significant that there will always be this memory of her," said Vicky's mother Rosa in an interview with the New York Times. "We are always going to remember that she was the one that created a before and after."
The Fight Is Not Over
The next challenge now is ensuring Honduras complies with this landmark decision.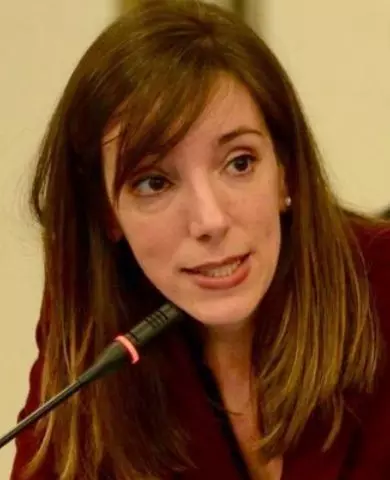 Angelita Baeyens (photo from the Robert F. Kennedy Human Rights' website)
"It's the first stage of the process that has been won," said Angelita Baeyens, director of litigation and advocacy at Robert F. Kennedy Human Rights, a Washington-based non-profit organization that assisted Cattrachas, the Honduran LGTBQ+ advocacy organization that brought the case to court.

"The fight is not over."
Conclusion
The Inter-American Court of Human Rights ruled that the Honduran government violated human rights by not protecting trans women and LGBTQ+ people as a whole. The ruling is an important victory for LGBTQ+ activists across Latin America fighting against impunity and violence linked to state security forces. As it is not yet clear how or when this decision will be enacted, campaigners are urging international communities to continue supporting them in their efforts until justice has been served.