Japanese Lawmakers Failed To Protect LGBTQ Citizens
In Japan, the Liberal Democratic Party (LDP) has refused to approve a proposed non-discrimination bill based on sexual orientation and gender identity. Japan is lagging behind other countries in terms of LGBTQ equality. This refusal by LDP could have major negative repercussions and lead to an increase in discrimination against LGBTQ citizens.
This year, Japan is the host country of the Olympic Games, which will start in Tokyo on July 23th, 2021. Yet the Olympics Charter states that "any form of discrimination with regard to a country or a person on grounds such as race, religion, politics, gender or otherwise is incompatible with belonging to the Olympic Movement."
Therefore, Japan's lack of an LGBTQ Equality Act isn't in line with this belief.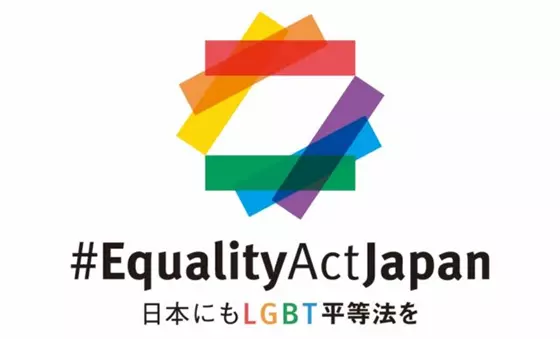 Activists thought as Japan prepares to host the Olympic Games, the country needed to protect its citizens in legislation and provide equal rights to all of its people. Japan has a long way to go in this area but an Equality Act for LGBTQ people would have been a good start.
Last April, the Liberal Democratic Party had agreed to submit a bill in the Diet, Japan's legislative branch, a non-discrimination bill which would amend current Japanese law by adding that the "discrimination on the basis of sexual orientation and gender identity is unacceptable" in employment, education, housing and other areas of social life.
But the LDP shelved plans to submit its bill ahead of the closing of the regular session, which concluded in mid-June.
Kazuo Yana and Eriko Yamatani
Some conservative lawmakers have expressed concern over whether this could increase discrimination and lead to an influx of court cases. Other members of parliament like Kazuo Yana and Eriko Yamatani had said some execrable words towards LGBTQ citizens, where Yana said same-sex relationships "resist the preservation of the species, which should happen biologically" and Yamatani attacked transgender women practicing sport.
"Japanese officials insulting LGBTQ people is not new, but it is increasingly out of touch with Japanese public opinion and the government's place on the world stage," Human Rights Watch said in a statement accusing the LDP of "ugly rhetoric".
The Japanese Diet finished up its legislative session for 2021 and failed to pass a non-discrimination bill based on sexual orientation and gender identity. The LDP had initially suggested it would pass an Equality Act ahead of the Tokyo 2021 Olympics Games as part of a pledge for a "diversity Olympics". It's extremely disappointing that they have not fulfilled this promise.
Stay Informed
When you subscribe to the blog, we will send you an e-mail when there are new updates on the site so you wouldn't miss them.
Comments
No comments made yet. Be the first to submit a comment