Why Would The University of Shanghai Collect Information About LGBTQ+ Students?
This is scandalous! Shanghai University (SHU) has been collecting information about LGBTQ+ students.
According to a leaked document accessed by Sup China, Shanghai University has asked schools and colleges within its networked institutions for information on "non-heterosexual" students.
The aims of this program are "to investigate" and "report on" any information that may be interesting, such as their political stances, social contacts, and life plans. The document also urges schools to collect information about their mental health status.
The existence of this move was first brought to light by Weibo user, Bābǎi Yīwàn Lǐ.
"It looks like Shanghai University isn't the only university to ask for 'reports' on LGBT students and keep track of them," they had written. "Whether the school's intention was good or not, this is horrendous."
A screenshot of what is believed to be the document in question, a directive from university officials entitled "Campus Survey" accompanied their message.
According to Sup China, the document says that "in accordance with relevant orders," the university needs all its schools to "investigate" and "report" information about LGBTQ+ students.
The Shanghai University has, of course, not confirmed that the document shared on social media was genuine.
But the university's intentions are unclear...
The University of Shanghai is a prestigious institution that has been around for decades. But, their latest actions have many people talking and wondering what they are up to. The move by SHU suggests an institutionalized attempt at monitoring all queer folks. The goal is to make sure that they follow the rule laid down for them by their country.
This list means the government could watch potential LGBTQ+ activists and make sure they abide by these laws imposed on them from above without question or dissent.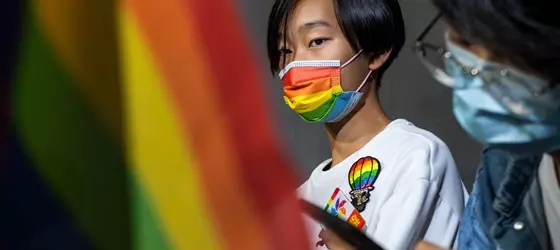 Photo: Miguel Candela/Sopa Images/Lichtrocket via Getty Images
The LGBTQ+ community faces fierce persecution in China
In 1997, China decriminalized homosexuality and is no longer considered a mental disorder since 2001. But, the country does not grant any legal rights to LGBTQ+ couples as marriage equality is not legalized; though, thanks to a High Court ruling from September 2020, same-sex foreign marriages are officially recognized.
But beyond that, we know that the current government is far from being a fervent supporter of human rights.
Amnesty International was concerned with discovering the extent of oppression in China, where ethnic minorities are being eradicated and human rights defenders imprisoned.
Under China's current laws, the internet is censored, and social media platforms are monitored. Many WeChat accounts belonging to LGBTQ+ people have been deleted since last year. The LGBTQ+ community has also been targeted with the deletion of blogs or online magazines. Furthermore, Shanghai Pride was canceled for the first time.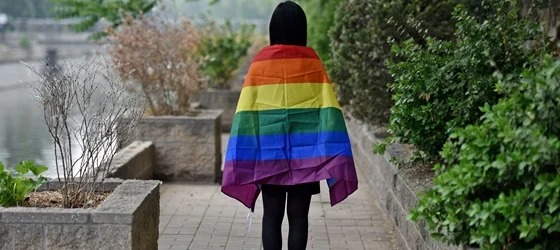 Photo: Greg Baker / AFP via Getty Images
Towards "conversion therapies" for Chinese LGBTQ+ youth?
The most disturbing thing about this case is that it may not only concern Shanghai University but potentially all other campuses in China. Some online commenters who attended universities elsewhere have said similar documents were in circulation at their own schools.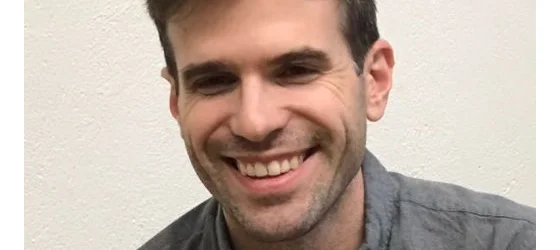 Photo from Twitter/@DariusLongarino
Darius Longarino, a Yale Law School researcher specializing in LGBTQ rights and gender equality, saw the connection to an article published earlier this year in a Chinese journal focusing only on higher education.
The article, titled "An Analysis of the Current State of LGBT Communities in Chinese Colleges and An Exploration of Countermeasures," claimed that student leaders should collect information about their LGBTQ+ peers so university advisors can help them to "form correct perspectives on relationships and marriage." This article was written by an educator at the Shanghai University of Political Science and Law.
I can't believe this. It sounds like some kind of "conversion therapy" that would be organized by the school system. That's sickening!
Conclusion
This is a very worrying development, as it suggests that the Chinese government is using carding systems like those at Shanghai University and other public universities to monitor their LGBTQ+ students or even worst.
Stay Informed
When you subscribe to the blog, we will send you an e-mail when there are new updates on the site so you wouldn't miss them.
Comments
No comments made yet. Be the first to submit a comment