The highly anticipated memoir "Call Me Anne" by Anne Heche takes readers on a journey through the deeply emotional moments that have shaped her life and career. With elements of her relationship with Ellen DeGeneres, her battle with mental illness, and her remarkable career as an actress, "Call Me Anne" will forever stand as Anne Heche's last words.
A Portrait Of Anne Heche
A Glimpse Into Her Career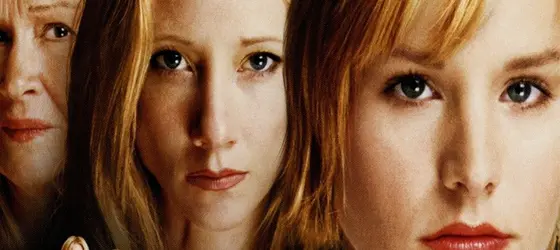 Through her illustrious career, Anne Heche achieved a significant number of prestigious and successful nominations. Aside from Broadway and off-Broadway, she worked in movies and television shows, as well as played various roles. Her most notable successes occurred during the 1990s when she starred in "Donnie Brasco" (1997), "Six Days, Seven Nights" (1998), and the remake of "Psycho" (1998). Later, she landed the lead role in ABC's highly acclaimed drama series "Men In Trees," which ran between 2006 and 2008.
There have been multiple occasions on which she has been recognized for her performances. As a result of her role in the TV series "Another World," she won the Best Young Actress award at the Soap Opera Digest Awards in 1989 and 1992, as well as the prestigious Best Young Actress In A Dramatic Series award at the 1991 Daytime Emmy Awards.
As a result of her powerful performances, she received a Lucy Award in 2000. And throughout her career, she has consistently been nominated for various roles. For example, she received a Primetime Emmy nomination as 'Outstanding Supporting Actress in a Miniseries or a Movie' for her role in "Gracie's Choice" and a Tony nomination for 'Outstanding Performance by a Leading Actress in a Play' for her role in "Twentieth Century."
A Glimpse Into Her Private Life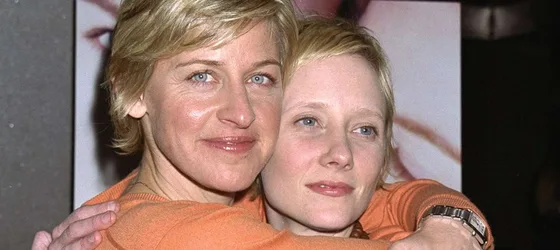 Photo: Richard Corkery/Getty Image
Anne Heche's family life has been closely followed by the public because of her highly publicized relationship with Ellen DeGeneres from 1997 to 2000. This was one of the pioneering relationships between two women in Hollywood. From 2001 to 2007, she was married to cameraman Coley Laffoon. After their separation, she tied the knot with actor James Tupper in 2008 and became a mother of two.
Overview Of Anne Heche's Memoir "Call Me Anne"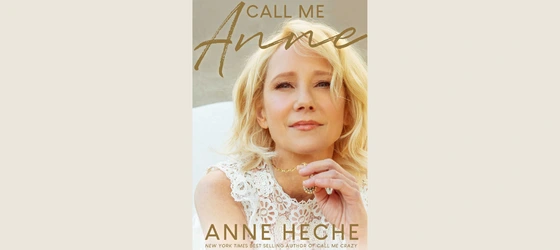 The Sequel To "Call Me Crazy"
"Call Me Anne" is Anne Heche's second memoir after "Call Me Crazy" in 2001, where she talked about her bipolar disorder and mental health struggles. Her honest approach resonated deeply with those who read it, as it describes how she overcame them through a personal journey. During the last decade, Anne has established herself as one of the leading figures in advocating for mental health and battling stigma. "Call Me Anne" echoes "Call Me Crazy" in its return to themes of personal growth and struggle.
An Honest Look At Her Life And Journey
"Call Me Anne" is a candid and poignant look at Anne Heche's life and ascent to fame, as well as her courageous revelation of childhood sexual abuse.
She also discusses how she was advised to hide her sexuality, in addition to her relationship with Ellen DeGeneres.
"I was labeled 'outrageous' because I fell in love with a woman," Heche wrote, according to an excerpt obtained by the Associated Press. "I had never been with a woman before I dated Ellen."
The excerpt continues: "I did not, personally, identify as a lesbian. I simply fell in love! It was, to be clear, as odd to me as anyone else. There were no words to describe how I felt. Gay didn't feel right, and neither did straight. 'Alien' might be the best fit, I sometimes thought. What, why, and how I fell in love with a person instead of their gender, I would have loved to have answered if anyone had asked, but as I said earlier, no one ever did. I am happy that I was able to tell you in this book — once and for all."
Through the pages of her memoir, Heche speaks of the unwavering faith and hope she cultivated within herself. She shares the remarkable experiences she had with renowned celebrities such as Harrison Ford, Alec Baldwin, Ivan Reitman, and Oliver Stone.
A Self-Acceptance Workbook
"Call Me Anne" is also intended to be a guide providing advice on how to get out of difficult times. With its optimistic and powerful tone, you will find the courage to explore your deepest thoughts and learn more about yourself. This is done by using exercises that have proven to be helpful to the author in challenging moments and that she is sharing here with you. In summary, this book conveys a powerful message that encourages you to trust yourself and to be accepting of yourself regardless of the difficulties that you are suffering through.
Furthermore, it employs a variety of writing styles, such as narrative stories, poetry, and even song lyrics, and will appeal to a range of readers.
Be Among The First To Read Anne Heche's "Call Me Anne"
"Call Me Anne," the latest and highly anticipated memoir by Anne Heche, will be released on January 24, 2023, by Viva Editions/Simon & Schuster under their Start Publishing label. Interested readers can find it in bookstores worldwide, as well as online platforms like Amazon and GoodReads, among others.