A law unanimously approved by the National Assembly
MPs Laurence Vanceunebrock and Bastien Lachaud have introduced a draft law in the National Assembly for the first time in 2019 to ban "therapies" or religious practices that claim falsely "to cure" an individual's sexual orientation or gender identity.
Deputies unanimously approved the proposed legislation, and no amendments were added to restrict it from going into effect.
Hundreds of cases
Reports have shown that such "therapies" have been practiced in "hundreds of cases" in recent years in which techniques such as hypnosis, electric shocks, and hormone therapy are being applied.
Calls for abstinence, forced heterosexual marriage, and exorcism are also reported as being employed by religious organizations.
What does the ban say?
If found guilty of this crime, the penalty for the practitioner carries a prison sentence of up to two years and a fine of up to 30 000 euros ($34,577)!
The penalty rises to three years of imprisonment and 45,000 euros ($51,865) if the victim is a minor or a dependent.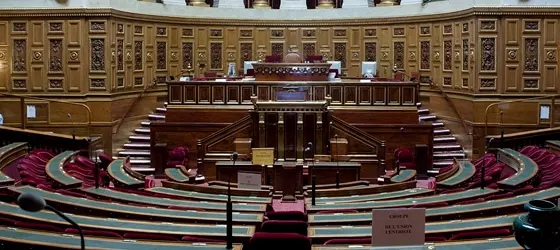 French Senate (photo by Jackintosh)
The "conversion therapy" bill is now in the Senate
The "conversion therapy" bill will now be introduced in the Senate. Hopefully, senators recognize its importance. To succeed, it has to pass before the end of February 2022.
Conclusion
It's great to see the French lawmakers taking a stand against "conversion therapies". We hope senators will follow. I remind you, health professionals have condemned this practice around the world. The United Nations recently described it as torture.