Right-wing government excludes queer women from public health care
A right-wing government had restricted free access to assisted reproduction or IVF treatment via the Spanish public health system in 2014 while it was previously allowed under the previous socialist government of José Luis Rodríguez Zapatero from 2004 to 2011.
This restriction only allowed heterosexual couples to benefit from free access through the public health system, while single women and couples of women had no choice but to go through more expensive private fertility clinics.
Left-wing government restores this right
Pedro Sanchez announced his government's desire to restore this right for all women soon after his election in 2018.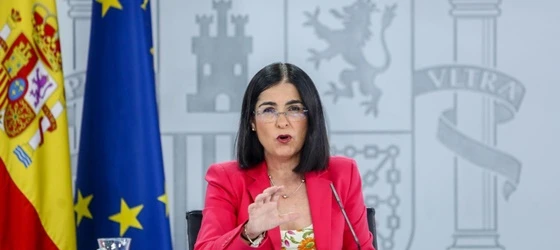 Health Minister Carolina Darias (Photo: Europa Press/R Rubio/Getty Images)
Thus, Health Minister Carolina Darias signed the decree that allows single and queer women access to fertility treatments in public health institutions.
The LGBTQ community has been calling for this measure that ends discrimination in the public health system since its removal.
During the signing ceremony, Dariasa said that this day marks the restoration of rights- rights that should never have been denied.
Uge Sangil, president of Spain's federation of LGBTQ+ rights groups, welcomed this change.
"Let no one doubt that expanding reproductive rights is expanding human rights," Sangil said.
Reduced waiting times
Besides this measure of free access for all, the waiting period has been reduced from 1 year to 6 months.
Open to transgender people
The Spanish government has also expanded access to this fertility treatment "to transgender people with gestational capacity."
Conclusion
In a historic decision, Spain has reinstated free assisted reproduction for queer women. According to the Ministry of Health, this measure should concern 8,500 women. Spain is also now one of the few countries in Europe where transgender people can benefit from in vitro fertilization treatments.