Displaying items by tag: laurie jinkins
Wednesday, 29 January 2020 15:52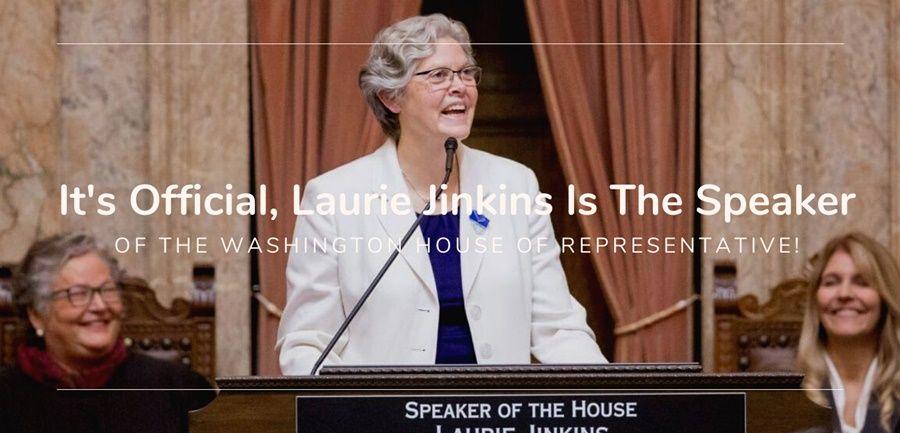 At 55, Laurie Jinkins became the first woman and also the first lesbian Speaker of the Washington House of Representatives. Elected last year, she took office on January 14, 2020. She succeeds Representative Frank Chopp.
Thursday, 26 September 2019 10:05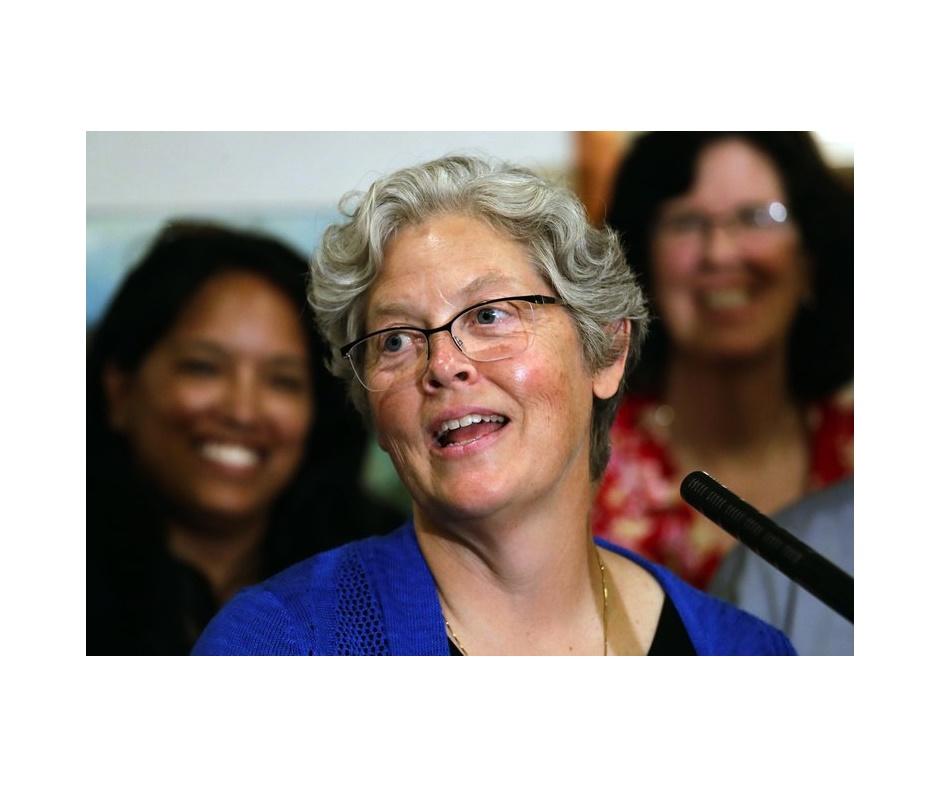 Laurie Jinkins is Washington House's first lesbian and first woman to be elected Speaker.
Once Laurie Jinkins became involved in politics, she was mainly concerned with protecting children from abuse and neglect, but also helped improve the public health system in Washington over the two decades.
"I first ran for public office because I wanted to make sure all families have the same opportunities for success," Jinkins said in a statement.
"Washington continues to rank among the top states to live, work, and do business in large part due to the forward-thinking policies adopted by the legislature over the last 20 years.
"We made sure all kids have access to health care regardless of family income. We have some of the best colleges and universities in the nation. And we support families by embracing marriage equality, paid family leave, equal pay, and many other policies.
"I want every family to have the same opportunities my family has had, and that vision will be the guiding force during my service as Speaker.
"I thank my colleagues for their confidence. This will be the most challenging job I'll ever have but I am humbled and buoyed by the support of members of this caucus. For 20 years, we've worked together to improve quality of life on behalf of the people of Washington and House Democrats are committed to continuing that work for communities and families all across the state."
The Washington State Democrats have appointed Laurie Jinkins as their new state House Speaker.
Laurie Jinkins becomes the third LGBTQ individual to lead a legislative chamber on the Pacific Coast after Oregon state Speaker Tina Kotek and California Senate President Toni Atkins.
She is also the first woman to lead the Washington state House.
Laurie Jinkins will start serving as House Speaker in January 2020.
"To have an openly LGBTQ woman in one of the most powerful roles in government can be transformative for the state of Washington," said Annise Parker, President and CEO of the LGBTQ Victory Institute.
"Speaker Jinkins will bring her unique perspective to the job: determining priorities, shaping legislation, and influencing how her caucus votes on equality and other key issues.
"All three states on the Pacific Coast now have LGBTQ people leading one chamber of their state legislature, continuing the trend of more LGBTQ people securing key legislative leadership positions."
The Victory Institute announced that Washington now has the largest number of LGBTQ legislators in office with 10 people representing our community
Lesbian Rep. Laurie Jinkins becomes the first woman to be appointed Speaker of the Washington House
Washington State Democrats have chosen lesbian State Representative Laurie Jinkins as State House Speaker.