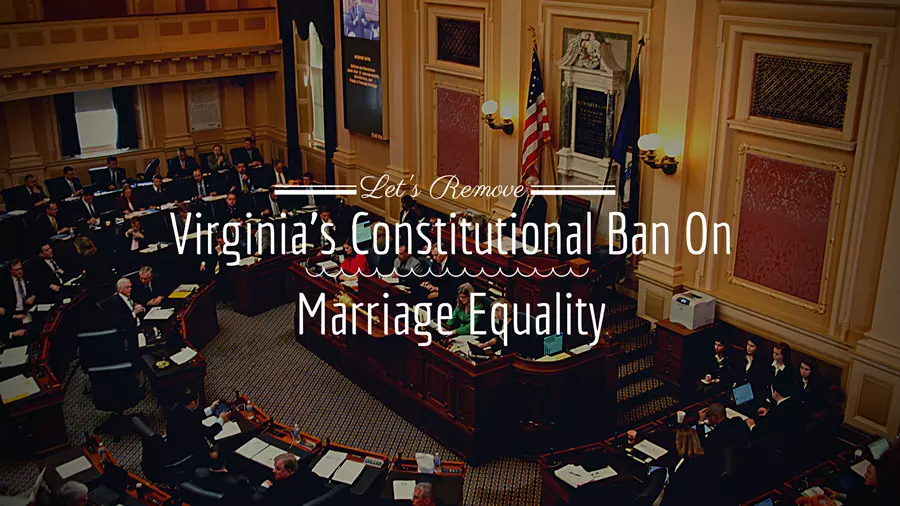 The constitutional amendment that prohibits marriage for same-sex couples still exists in Virginia since voters approved it in 2006.
Of course, it is no longer enforced as the U.S. Supreme Court legalized marriage equality in all states in 2015.
Still, it would be nice to abolish it once and for all.