"Bel-Air" Reboot: A Reimagined Classic
"Bel-Air" is a reimagined classic of the '90s sitcom "The Fresh Prince of Bel-Air." Created by filmmaker Morgan Cooper, it follows the journey of Will Smith, a 16-year-old from West Philadelphia who moves to a gated mansion in Bel-Air.
What Is Season 2 All About?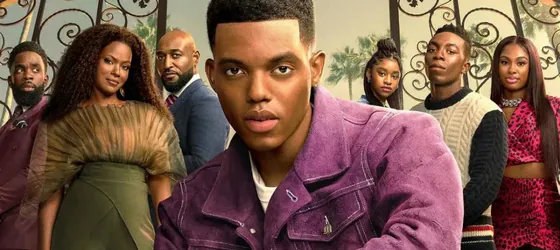 Well, after leaving us hanging with a cliffhanger at the end of season 1, the highly anticipated second season promises even more twists and turns that will keep you engaged.
Will's Long-hidden Truths And The Repercussions Of Lies
The revelation that Will's father didn't abandon him but was imprisoned comes as a shock, forcing Will to confront long-hidden truths. But there's more to the story than just Will's point of view. Co-showrunner T.J. Brady revealed that they wanted to involve Aunt Viv and his mother Vy in the storyline too. As we dive deeper into the second season, we'll see how Lou's decision to hide the truth from Will affects their relationship moving forward.
"Our take on the show is a lot bigger than just Will's POV. We wanted to involve Aunt Viv and his mother Vy. We created a lie that they had told the four-year-old boy, and could never decide when would be the right time for them to come clean," Brady told Variety after the finale of season 1.

"You don't want to tell a four-year-old, 'Your father's in jail.' We had people in our writers' room who had observed that and the damage it did to young children," Brady continued. "So we wanted to give Lou some agency, deciding, 'I don't want him to see me like this.' But when do you tell him? Is it OK to tell a five-year-old? Six-year-old? Seven? They missed an opportunity when Will asked to be told, and they decided collectively to not tell him the truth. And now we want to play the repercussions of that. Lou was doing his best to break a cycle… There's a part of him that thinks, 'I became the way I became because I saw my father go through prison,' so he didn't want his son to have the same experience. It's both loving and maybe a little selfish."
Challenges Ahead For Will...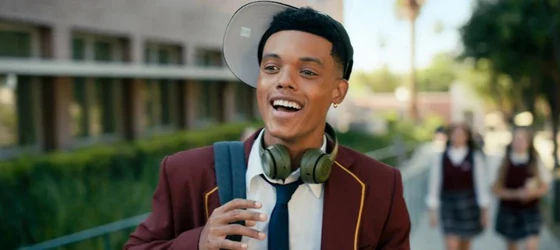 So season two of "Bel-Air" picks up with Will at a crossroads as a new figure comes into his life who challenges what he's learned in Bel-Air and competes for control of his influence. He juggles this while navigating his home life with the Banks family and trying to rebuild the trust that was broken at the end of last season.
"One of the things we talked about is with a sitcom, at the end of those 30 minutes, whatever problem we have is resolved," co-showrunner Rasheed Newson told Popsugar. "[But] they lied to this boy for years. He feels like he really came here, opened up his heart to them, trusted them, and now he feels betrayed. It's going to be very hard for them to rebuild that."
We'll also see Will and Carlton's brotherhood start to evolve as they grow closer, but still challenge each other about their differences.
... And For The Rest Of The Banks Family
As if that wasn't enough, we'll also get to witness Hilary's evolution into a boss in her influencer world and how that spills over into her relationship with Jazz. Moreover, we'll see Viv and Phil struggling to balance marriage and family while trying to forge their career paths. In addition, we'll see them reconnect with the things that are meaningful to them.
Lesbian Character Ashley To Get A Special Mentor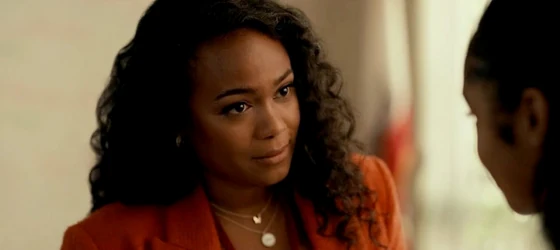 Tatyana Ali from the original cast is set to return as a mentor for the lesbian character Ashley Banks who continues to grow in season 2. Ali will be playing Mrs. Hughes, the English teacher and mentor to modern-day Ashley as she navigates her own path.
Mrs. Hughes is crucial to the storyline of the new season and plays a significant role in impacting the Banks family as a whole. When Mrs. Hughes faces trouble for teaching literature that focuses on the Black experience in America, Ashley isn't alone in coming to her defense.
"Bel-Air" Season 2 Cast And New Recurring Actors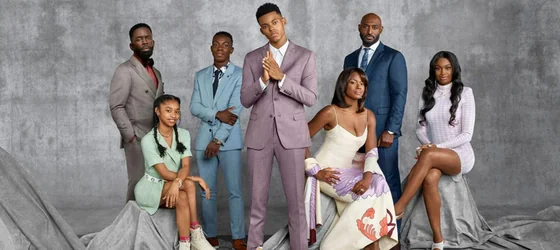 The ensemble cast for the second season is impressive, with Jabari Banks leading as Will Smith. The Banks family is made up of:
Adrian Holmes as Phillip Banks
Cassandra Freeman as Vivian Banks
Akira Akbar as lesbian character Ashley Banks
Olly Sholotan as Carlton Banks
And Coco Jones as Hilary Banks
The rest of the cast includes:
Jordan L. Jones as Will's loyal best friend Jazz
Simone Joy Jones as Will's girlfriend Lisa Wilkes
Jimmy Akingbola as Geoffrey, Philip's steadfast butler
New Recurring Actors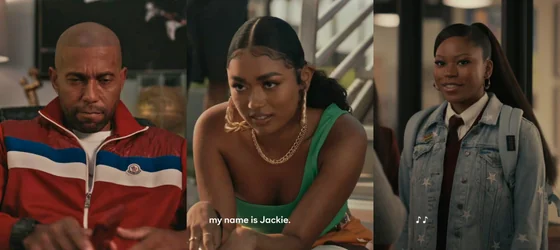 Three new recurring actors have joined the series:
Brooklyn McLinn as Doc Hightower, an AAU basketball coach and recruiter
Jazlyn Martin as Jackie, a South L.A. resident who crosses paths with Will at a tournament
Riele Downs as Yazmin Staats, president of the Black Student Union at Bel-Air Academy.
Guest Stars
Over the years, the show has been graced by countless renowned celebrities, including a plethora of talented actors and musicians. In season 2, American rapper Saweetie made a special cameo appearance as herself in episode 2.
Watch The Trailer
Here's the trailer for "Bel-Air" season 2!
Premiere Date And Streaming Information
"Bel-Air" returned for its second season on February 23, 2023, exclusively on Peacock. This time around, you can expect ten episodes that will air weekly every Thursday.
Here's the link to Bel-Air on Peacock: peacocktv.com/stream-tv/bel-air.