Created by Lisa McGee, "Derry Girls" is a series set in Derry, Northern Ireland, during the troubles of the 1990s.
The show follows the lives of five teenage girls as they navigate through school and adolescence in a world where police are armed and travel in armored vehicles, and British army checkpoints surround the city.
Despite the challenges of growing up in such a volatile environment, the girls remain upbeat and optimistic, finding humor in even the darkest situations.
McGee based the show on her own experiences growing up in Derry during the Troubles, and the series has been praised for its accurate portrayal of life in Northern Ireland during that period.
The series first aired in January 2018 in the U.K. and Ireland and arrived on Netflix in December 2018. "Derry Girls" quickly became a global hit, with fans around the world falling in love with the show's sharp humor and engaging characters.
After airing in the U.K. and Ireland earlier this year, the third and final season of "Derry Girls" has just arrived on the streaming platform, and here's what it has in store for you.
What You Can Expect In Season 3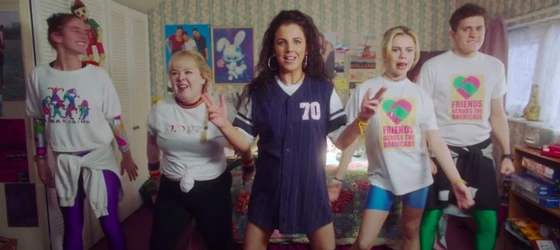 This season picks up shortly after the events of the previous season, with the girls continuing their misadventures in Northern Ireland against the backdrop of easing political tensions.
As always, Erin, her cousin Orla, Clare, and Michelle are up to all sorts of antics, along with James, the Quinn and McCool families, father Peter, and sister Michael.
"They're about to get their GCSE results, and they're slightly older but not really any wiser," actress Nicola Coughlan, who plays Clare, told BT. "They're not kids anymore, and they have to face some harsh realities of life. It changes them."
With seven episodes in this season, you will want to savor every moment of this final season. Thankfully, there is still plenty of comedy and heart to be found in this farewell season of "Derry Girls.".
The First Three Episodes
In the first episode of season 3, "The Night Before", the girls receive their GCSE results and are anxious about getting a poor grade. To avoid their parents' disappointing reaction, they plan to run away. But they end up getting arrested.
The second episode of the season, entitled "The Affair," begins with two separate but ultimately intertwined stories. In the first story, rumors begin to swirl that Ma Mary is having an affair with a sexy plumber. In the second story, the girls are preparing for a school concert that they're performing for underprivileged children.
"Stranger On A Train" is the third episode of this season. The episode revolves around a train ride in which several stories collide as children and adults sit in separate cars.
The Trailer
In the season 3 trailer, which you can check out below, the girls are back at Our Lady Immaculate College and face all sorts of new challenges. It speaks for itself…. See for yourself:
The Cast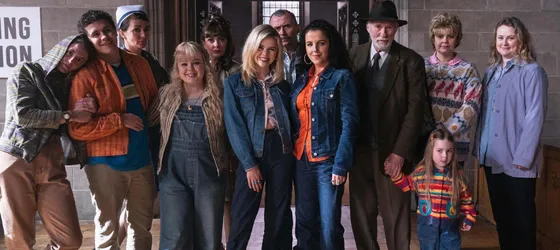 So, for season 3, you will find the main cast consisting of:
Saoirse-Monica Jackson as Erin Quinn
Louisa Harland as Orla McCool
Nicola Coughlan as Clare Devlin
Jamie-Lee O-Donnell as Michelle Mallon
Dylan Llewellyn as James Maguire
These incredible actors have each brought their own unique style to the show, creating a perfect balance of humor and drama that has made "Derry Girls" one of the most beloved series on television.
The rest of the cast includes:
Tara Lynne O'Neill as Mary Quinn
Kathy Kiera Clarke as Sarah McCool
Tommy Tiernan as Gerry Quinn
Ian McElhinney as Joe McCool
Art Campion as Father Peter
Siobhan McSweeney as Sister Michael
Season 3 Of "Derry Girls" Is Now On Netflix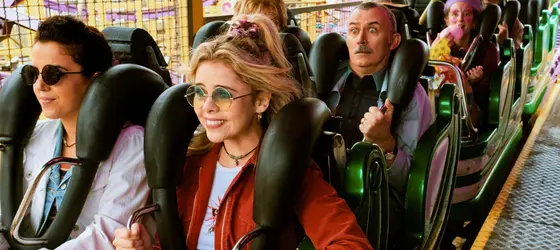 After a long and excruciating wait, the moment we have all been waiting for is finally here- Derry Girls season 3 is now streaming on Netflix!
All seven episodes, including a special episode, have been available for streaming since October 7, after a two-year wait because of the COVID pandemic.
The third and final season of the series aired on Channel 4 in the U.K. starting April 12 and is now available to U.K. viewers on the All4 platform.
The Idea Of A Film Is Not To Be Excluded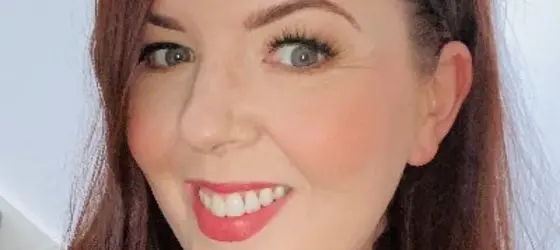 While the ending of the show may be bittersweet, it's important to remember that the series was always intended to be a limited run.
Lisa McGee, the creator and writer of the show pictured above, said she always planned for the series to end after three seasons.
And while McGee and Saoirse-Monica Jackson, who plays Erin, have indicated that a "Derry Girls" movie is not out of the question. For now, the girls' story is well and truly over.
5 Reasons You Should Watch "Derry Girls"
"Derry Girls" is a tv show that has been praised for its humor, heartwarming characters, and accurate portrayal of what it was like to grow up in Northern Ireland during the Troubles. Here are five reasons why you should add it to your must-see list:
One character Is A Lesbian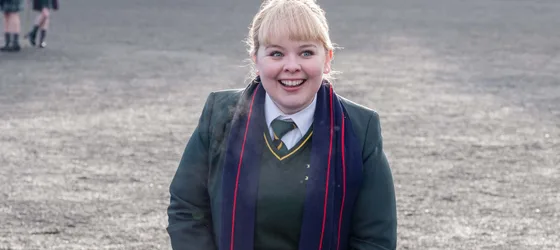 One of the many things that make "Derry Gils" special is that it features a lesbian character. Clare Devlin, the sassy protagonist, is a lesbian, and she is one of the most endearing characters in the show. While Clare's sexuality is never emphasized, it is treated as another part of her personality. This makes her a refreshing and likable character on screen.
Endearing And Adorable Characters
One of the best things about "Derry Girls" is its cast of engaging and relatable characters. Whether you recognize yourself in the sassy Clare, the tomboyish Orla, the beauty queen Michelle, the nerdy Erin, or the scatterbrained James, there's bound to be a character that speaks to you. And even if you don't recognize yourself in any of them, you'll quickly fall in love with all of them. They're all so different, but also perfectly imperfect and totally relatable. They're just so darn lovable.
It's Hilarious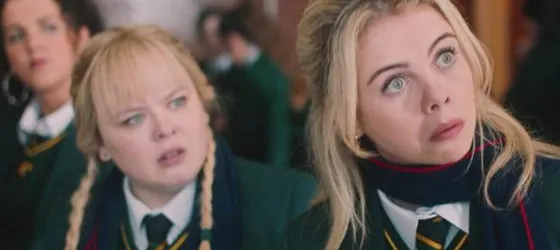 "Derry Girls" is a hysterically funny show that will have you laughing from start to finish. The girls are always getting into amusing antics at school, and their run-ins with the strange and absurd are endlessly entertaining. The clever humor and witty lines will keep you coming back for more.
It's Smart
The show is not only funny, but it's also smart. While the show is set during a very dark period in history, the writers manage to infuse the script with plenty of laughs. The result is a series that is both entertaining and thought-provoking.
The series follows the lives of these five girls who attend an all-girls Catholic school during a time when the country is torn apart by violence.
The girls make their way through adolescence while facing the very real dangers of living in a war zone.
Despite the heavy subject matter, the show is incredibly funny and will have you laughing out loud.
The series has been praised for its ability to balance the very real drama of its time and environment with absurdist comedy.
The girls' antics are often light-hearted and provide relief from heavy topics such as religion, politics, and terrorism, which are also addressed in the series in a respectful and nuanced way.
At the same time, the series is not afraid to depict the violence and bigotry of the Troubles. It is this balance that has made "Derry Girls" one of the most popular and beloved shows of recent years.
Vivid Writing
Creator Lisa McGee has done an excellent job of writing relevant, realistic, and pointed dialogue for the series. The characters feel like real people you might run into on the street and engage in conversation with. This is due in part to the fact that McGee based the series on his own teenage years in Derry, which lends authenticity to the writing. In addition, McGee's talent for sharp wit and humor is on full display in the series, making it one of the most entertaining television shows. It's clear that McGee is a master of dialogue, and she deserves all the credit for making her show so enjoyable to watch.
If you're looking for a new series to watch that's both funny and smart, add "Derry Girls" to your list. You won't regret it!