It has been an eternity since we've seen our favorite teenagers on screen, but now that wait is over! Euphoria season 2 finally made its broadcast premiere this weekend with a first episode.
What is the Euphoria series about?
"Euphoria" is a tv series that was written and directed by Sam Levinson, which is an adaptation of an Israeli series of the same name created by Ron Leshem and Daphna Levin.
"Euphoria" is an exploration into the lives of a group of high school students. The show addressed themes like teenage love, body acceptance, drug addiction, and domestic violence in season 1.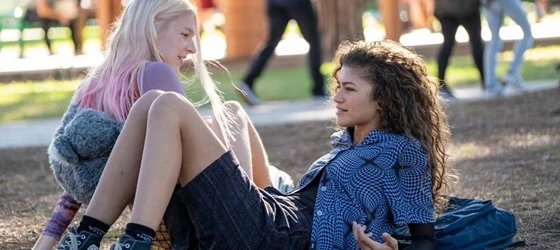 Jules Vaughn and Rue Bennett (credit HBO BINGE-1)
But all the interest of this series lies in two characters trying to find their place within a world that is constantly changing around them: Rue Bennett (Zendaya) is a recovering drug addict who suffers from mental illness; and Jules Vaughn (Hunter Schafer), a recent newcomer to the city who explores their gender identity.
A raw, honest, and provocative story
I enjoyed watching the first season of "Euphoria", which is far from being a series for teenagers as one could imagine at first sight. It is a raw, honest, and provocative story. The complexity of the characters and their multiple dimensions makes this show so compelling. The show "Euphoria" is a breath of fresh air in the teenage series.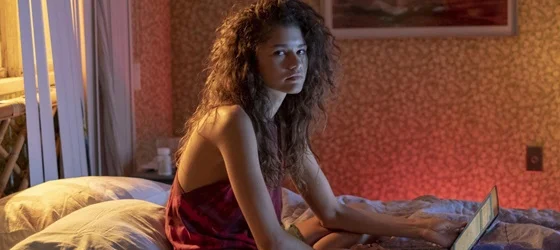 Now let's talk about season 2.
Everything we know about "Euphoria" season 2
Will Rue be back in season 2?
Yep. Rue will be back in the new season. She's at the heart of the story.
Will the cast of season 1 be back in season 2?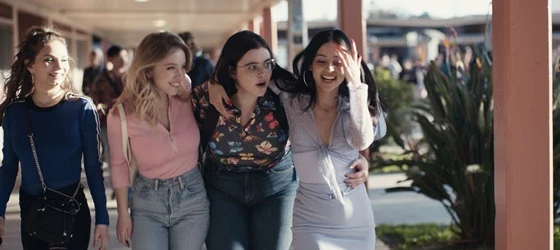 Zendaya, who plays Rue, isn't the only one back. All the characters of season 1's actors like Hunter Schafer (Jules), Sydney Sweeney (Cassie), Jacob Elordi (Nate), Maude Apatow (Lexi), Alexa Demie (Maddy), Barbie Ferreira (Kat), Angus Cloud (Fezco), Algee Smith (Chris), Javon Walton (Ashtray), Storm Reid (Gia), and Austin Abrams (Ethan) will also be back in the new season.
Three new characters confirmed
In addition to seeing some familiar faces, new characters will be introduced in season 2.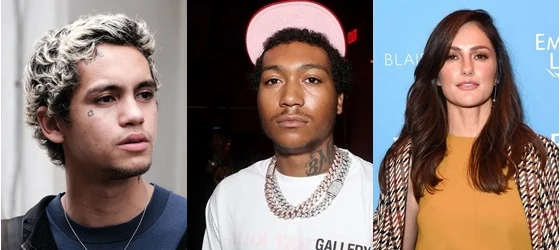 Dominic Fike, Demetrius "Lil Meech" Flenory Jr., and Minka Kelly
In season 2, we meet up with musician and producer Dominic Fike as he makes his debut appearance on TV. Fike has worked with some big names like Halsey, Justin Bieber, and Paul McCartney, besides doing his own compositions.
Dominic Fike is making his acting debut in the first episode of season 2 as Elliott. He's part of a love triangle with Jules and Rue, which should be pretty interesting, as you can see in the trailer below.
The first episode of the new season also introduces a new character named Travis (Demetrius "Lil Meech" Flenory Jr, Black Mafia Family), a DJ/singer who seems to develop an interest in Maddy after she broke up with Nate.
Finally, Minka Kelly (Friday Night Lights, Jane the Virgin, Titans) stars as a drug-addicted housewife.
Official trailer - Get your first look at "Euphoria" season 2!
The second season of the show, which will run for eight episodes, will follow 17-year-old Rue as she juggles love, loss, and addiction with a desire for hope.
The trailer for season 2 that you can watch below promises us its share of storylines, such as a love triangle between Rue, Jules, and Elliott; Rue, who is also finally seeking help for her addiction, we'll know the aftermath of Fez's violent revenge against Nate (you'll know what I'm talking about); Nate and Cassie could be a thing; ... and more! Check out the trailer for season 2 below:
The new season promises to be just as exciting and intense as season 1. What do you think?
Watch "Euphoria" season 2 on HBO or HBO Max now
Episode 1 of season 2 of "Euphoria" entitled 'Trying to Get To Heaven Before They Close The Door' aired on Sunday, January 9, 2022, at 9:00 p.m. ET/PT.
HBO will release a new episode of "Euphoria" every Sunday.
The series is also available on the HBO Max streaming platform: hbomax.com/series/urn:hbo:series:GXKN_xQX5csPDwwEAAABj