What's The Plot Of The Movie?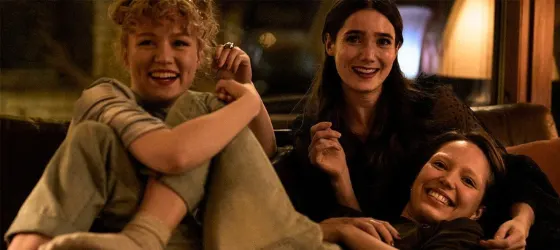 "Girl Picture" is a Finnish coming-of-age film that follows the parallel stories of three teenage girls: Mimmi, Rönkkö, and Emma.
"Mimmi, Emma, and Rönkkö are girls at the cusp of womanhood, trying to draw their own contours. On three consecutive Fridays, two of them experience the earth-moving effects of falling in love, while the third goes on a quest to find something she's never experienced before: pleasure," announces the synopsis.
Mimmi (Aamu Milonoff) and Rönkkö (Eleonoora Kauhanen) are best friends who work at a smoothie bar in a shopping mall. Together, they dream of a more exciting life and spend time talking about their love and sex experiences.
Mimmi is punk and out-of-the-box. When she meets Emma (Linnea Leino), a young skater who is preparing for the European Championships, everything changes. Mimmi is drawn to Emma, and they fall in love. However, their relationship is not without its challenges. Mimmi has to deal with her family baggage, and Emma has to face her lack of confidence.
As for Rönkkö, when she set out on her quest for orgasm, she had no idea that it would turn her life upside down. As she moves from party to party in search of the right partner of the opposite sex who would finally make her feel pleasure, she begins to realize that the problem may not be that she had never found the right person, but that there was something else going on inside her.
Watch The Trailer
Here's the trailer for "Girl Picture":
"Girl Picture": A Frank Look At Teenage Girls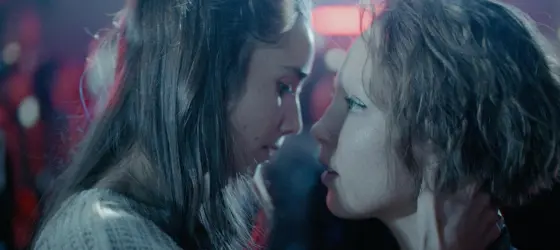 "Girl Picture" is a film that teenage girls everywhere can relate to. It's an honest, accurate, and welcome portrait of what it means to be a teenage girl today.
"Girl Picture" is special in its frank portrayal of the trials and tribulations that teenage girls face. Unlike some coming-of-age films that shield viewers from the lesser aspects of teenage life, "Girl Picture" is not afraid to show the awkwardness and intensity of those years. There are no sugarcoated solutions or easy answers here. Instead, the film offers a realistic and accessible portrait.
Also, what sets this film apart is its frank discussion of topics like sexuality. Likewise, the sweetness of the story here is occasionally interrupted by discussions of sperm or other topics that are rarely addressed as directly in teen films. This frank approach offers a refreshing counterpoint to the often idealized portrayal of teenagers in the media.
And Mimmi and Emma's romance is refreshingly complex, and you will really enjoy following it. What begins as an intense physical attraction quickly evolves into something deeper as the two women explore the challenges and joys of a committed relationship.
"Girl Picture" is supported by three excellent performances from the leading actresses. All three of them are charming and believable as young women struggling to find their way in the world.
Get Ready For The International Release Of "Girl Picture"
US Release Date Announced!
The film was released in Finland on April 14, 2022, and will be released in the US on August 12, 2022.
Set For Worldwide Release
For you in Canada, the UK, Ireland, Japan, Korea, Israel, and all over Europe, the release date will be sometime during the year 2022.
Also, know that HBO Europe has acquired the rights to release the film.