"First Kill" Overview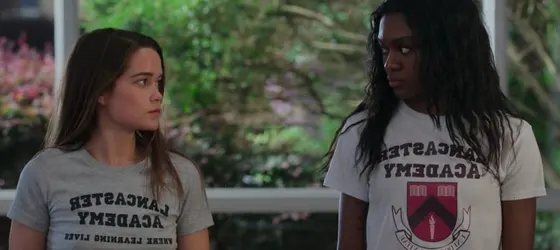 "First Kill" is a short story by Victoria "V.E." Schwab that was later adapted into a series. Felicia D. Henderson, who served as showrunner, executive produced alongside Emma Roberts and Karah Preiss through Belletrist Productions.
The story follows Juliette, a teenage vampire, as she seeks to complete her first murder to become a full member of her powerful vampire family. She sets her sights on a new girl in town, Calliope. But to Juliette's surprise, Calliope is a vampire hunter from a family of famous monster killers. Trained to spot vampires and other creatures, Calliope quickly unmasks Juliette and sets out to kill her to show her family that she is worthy of participating in their monster hunts.
But both Juliet and Calliope discover the other will not be so easy to kill, but too easy to love. As they get to know each other, their attraction to each other grows. Despite the dangers posed by their respective families, they can't help but be drawn together.
The series stars Sarah Catherine Hook as Juliet and Imani Lewis as Calliope. The rest of the cast included Elizabeth Mitchell, Aubin Wise, Jason Robert Moore, Gracie Dzienn, Will Swenson, Phillip Mullings Jr. Dominic Goodman, and Dylan McNamara.
"First Kill" Not Renewed For A Second Season
Netflix's decision to cancel "First Kill" after the first season came as a surprise to many, especially given the series' more than respectable ratings.
The series has indeed generated a lot of interest among viewers. It debuted on the streaming service on June 10 and quickly climbed into the Top 10 English-language TV series. In its first three days, the series was watched for 30.3 million hours. It reached third place in its first full week with 48.8 million hours of viewing, ranking just behind "Stranger Things" and "Peaky Blinders." It easily surpassed the 100 million viewing hours in its first four weeks on Netflix.
However, despite its popularity, "First Kill" will not be returning for a second season.
"The show is kick-ass, and we were in the top five globally and domestically for three of the first four weeks. I was very hopeful [of a second season]," Felicia D. Henderson, the showrunner of "First Kill," told the Daily Beast.
Why Did Netflix Cancel "First Kill"?
Deadline's report on the cancellation of "First Kill" says that the series didn't have the staying power of most Netflix hits. The report cites First Kill's viewership and episode completion rates as the two main reasons the series didn't warrant a second season.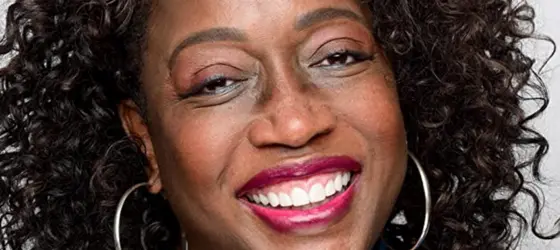 "When I got the call to tell me they weren't renewing the show because the completion rate wasn't high enough, of course, I was very disappointed," Henderson (pictured above) said. "What showrunner wouldn't be? I'd been told a couple of weeks ago that they were hoping completion would get higher. I guess it didn't."
The Showrunner's View On The Cancellation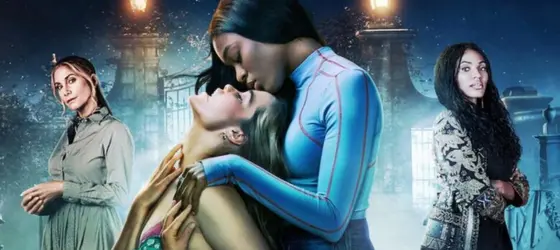 "I so enthusiastically signed on to this show [because] it has something for everyone," Henderson said, "strong women leads, supernatural intrigue, an epic Shakespearean battle between warring families, and a prominently featured Black family in the genre space, something Black viewers crave and a general audience needs to be treated to."
But, according to her, even if the marketing materials of the series were convincing, they were a bit reductive, focusing only on the couple Juliette-Calliope.
"The art for the initial marketing was beautiful. I think I expected that to be the beginning and that the other equally compelling and important elements of the show — monsters vs. monster hunters, the battle between two powerful matriarchs, etc. — would eventually be promoted, and that didn't happen."
Even though the series was ultimately canceled, she still made a point of thanking Netflix for giving it a chance in the first place.
"They licensed the IP [Intellectual Property], paid for a pilot script, and gave it a healthy production budget," she acknowledged.
A Disappointing Series
At LQIOO, we didn't become a fan of the series. "First Kill" had potential, but it didn't manage to exploit it. The acting of some actors was mediocre, not to say ridiculous, and the plots were not always well written. It's a shame because the show could have been great.
Is Marketing Responsible? No!
Henderson is right to be disappointed, but the marketing surrounding the series cannot be held responsible for its cancellation. The promotion was only centered on the couple, and that's what made a lot of people interested in it. The couple represented the original side of "First Kill," while the rest was not as original. The series would not have been as successful if they had promoted it around the vampire family and the monster hunters because it's déjà vu.
But Not Everything Was A Waste
It is clear that the first episodes of the series were good because they focused on the couple formed by the two main actresses, Imani Lewis and Sarah Catherine Hook. The quality of the series degrades after that, and "First Kill" became just another show that wasn't worth watching anymore.
Even though I would still salute the crew for giving us sex scenes between the two girls that weren't shy - this is not always the case in so-called teen series - here, these scenes were really well written and well filmed.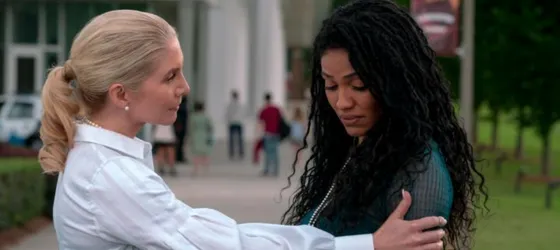 I also really liked the performance of the actresses who played the mothers. Thankfully, Elizabeth Mitchell and Aubin Wise were there to raise the level!