But as the confinement has just ended in the UK and the return to normal life is being organized step by step, the shooting of this new season cannot start right away. Everything has to be organized, from the crew's accommodation in West Yorkshire to staff, equipment, and other logistical details.
Gentleman Jack season 2 is hard to film under the current conditions.
"[...] we've all just got to be flexible and open and wait until the right time when everyone's safe and it's okay to get on with things," actress Gemma Whelan (Games of Thrones), who plays Anne Lister's sister Marian, recently told Digital Spy.
The shooting schedule for Gentleman Jack season 2 was changed because of the global coronavirus epidemic. It has been postponed and will take place in September as confirmed by Lookout Point, the company producing the series.
"Reluctantly we have decided to delay the start of production of Gentleman Jack series two due to the ongoing Covid-19 emergency. Huge thanks to our cast and crew, and our incredible, inspiring fans for their understanding. Sending everyone a bit of Anne Lister's strength and energy at this difficult time."
Season 2 of the highly anticipated TV series "Gentleman Jack" is scheduled to air on BBC One and HBO in early 2021. Note that the series is now available on Amazon Prime too.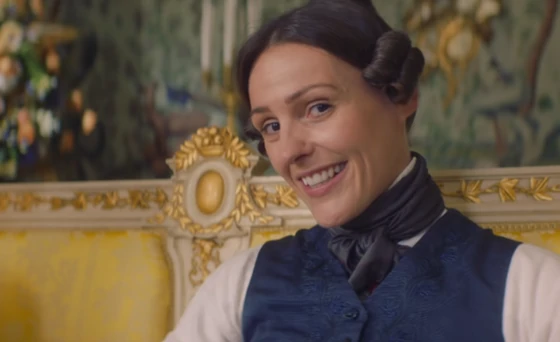 We expected to watch Season 2 in 2021, so there's no big surprise here. The good news is that they can start filming this year.
By the way, I heard a little bit more about season 2.
We had already seen in a previous article that:
Gentleman Jack's season 2 story would focus on the married couple which made sense after their wedding in the final episode of season 1.
"Nobody wanted them to be together except themselves, and that gives us lots of interesting material to explore in the second season," Gentleman Jack creator Sally Wainwright recently said about what's next for Anne Lister (Suranne Jones) and Ann Walker (Sophie Rundle).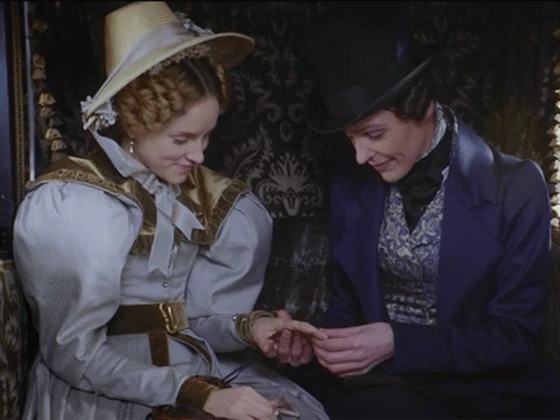 Wainwright continues: "They move into Shibden [Hall] together in series two and it's about how they negotiate their married life, conspicuously in public, and how they deal with their detractors and the effect that has on their relationship as well… Obviously, we've got season two, which is fantastic, and I hope it will continue on after that. There's no end of stories."
"Even though Anne Lister seems like this absolute powerhouse with this iron will, Ann Walker had a real streak of stubbornness–and of course she had all the money," Wainwright also explained in an interview with Radiotimes. "So there was a real interesting dynamic and a real interesting power dynamic between them, which I'm really looking forward to exploring a bit more fully."
We now know there will be eight episodes in the second season.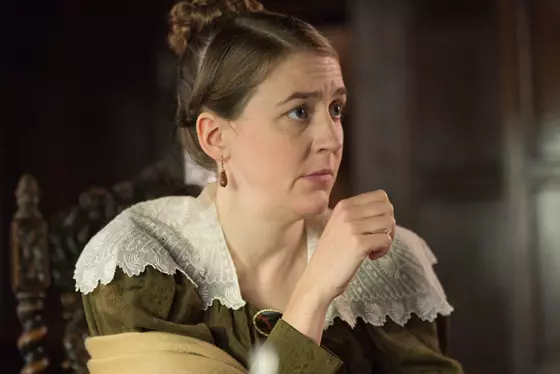 Will actress Gemma Whelan be back in the role of Anne Lister's sister?
Yes, she will be back playing Marian!
"I've had the first four scripts–I've had them for a long time, since Christmas, actually. And there's some more fantastic stuff for Marian and Anne and the family to get up to," Whelan told Digital Spy.
There are still doubts about Anne Lister's aunt and father. Season two takes place after the wedding and her father and aunt have died, according to Lister's journal. But the series is not intended to be a documentary.
"I haven't made too many choices yet, but I don't really want to lose [Aunt Anne]" Wainwright told Radiotimes. "The dynamic around the dining table–I think that seems to work very well. There's a nice family comedy in there with those different generations… I don't lose characters unless I have to."

"Just because they die in real life it doesn't mean I have to bump them off in the drama," she added.