Featuring hilarious stories, endearing characters, and a never-ending captivating storyline, this season will be sure to blow away all expectations, especially because this is the grand finale of the series.
Mexican Comedy-Drama "Ana"
Both Funny And Dramatic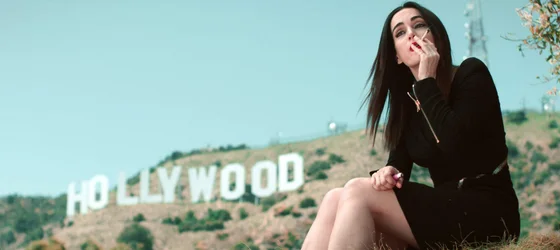 Mexican comedy-drama television series "Ana," created by Ana de la Reguera and drawing inspiration from her life, is a captivating and heartwarming entertainment.
The show focuses on Ana, an aging actress trying to find her place in the world and Hollywood with humor and style as she nears her 40s.
Inspiring And Inclusive To The Latinx LGBTQ+ Community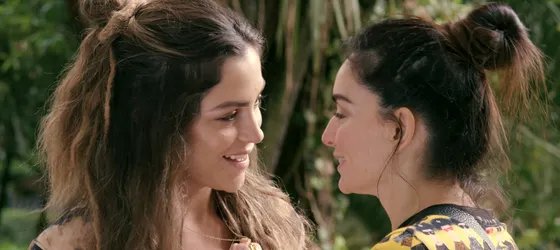 This series offers endless entertainment with its captivating and humorous plot, but that's not all! It is a genuine source of inspiration for the Latinx LGBTQ+ community as it attempts to break stigmas and provide a richer representation of this community on television. Through its main bisexual characters, including Ana, and one lesbian character, the show has made waves in offering further representation through multiple LGBTQ+ characters.
Furthermore, the show is also taking on cultural and social biases around sexual orientation within the Latin-American community by incorporating stories about Latinx bisexual men in several episodes—something that remains rare in South American shows.
Through its commitment to moving forward conversations about these topics, the show has earned a nomination for a GLAAD Media Award for Outstanding Spanish-Language Scripted Television Series in 2021 and a nomination from Imagen Awards, which honors positive depictions of Latinos in entertainment.
This New Season Promises Great Things For Fans
In the second season, Ana made many mistakes that helped her to learn and grow. As the season progresses, she faces the challenge of rebuilding her life while also struggling to make it through living with her mom in Los Angeles and performing in 90s sitcoms. This is a nostalgic and enjoyable period for Ana and is full of funny moments as she starts forging her own path in the real world.
Now, with season 3, she'll be able to unlock her true potential and find out what she wants in life. As she embarks upon a quest to join the cast of a cheap version of a telenovela titled Mortadella Adams—in which she plays the role of Morticia—Ana must confront an alcoholic director, a 12-year-old diva as her partner, and her ex who owns the network where the series is broadcasted. The upbeat and enthusiastic vibe that comes with this new season promises great things for the viewers. Furthermore, the show's creator Ana de la Reguera is eagerly waiting for the public to explore season 3.
Meet The Cast For Season 3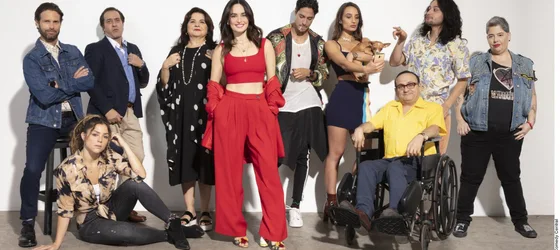 The star-studded cast of "Ana" is back for another season, with Ana de la Reguera playing the titular role. Joining her are Tina Romero (Nena), Andrés Almeida (Check), Paly Duval (Latin Tuber), Paulina Dávila (Chock), Tom Parker (Chic), and Carlos Miranda (Papasito) complete the cast.
Sorry, No Trailer For The New Season
Unbelievably, no trailer has been released for the all-new season of "Ana"! We have to wait a few more days before discovering the thrilling storylines that await us.
Don't Miss The Release Of Season 3 On January 10th, 2023!
Fans of the TV series are in for a treat as season 3 arrives on January 10th, 2023! You can catch up on past seasons by streaming them on Pantaya and Comedy Central in the US and Puerto Rico; or Amazon Prime Video everywhere else.
Here are links to Pantaya: pantaya.com/es/series/ana/59494 for the Spanish version and pantaya.com/en/series/ana/59494 for the English one.
And here is the link to Prime Video: primevideo.com/detail/ANA. Enjoy!
There Won't Be A Season 4
After much speculation and anticipation, it appears that Ana's journey will conclude after three seasons. The show's creator had a definite ending in mind for her project from the outset.
"From the beginning, I planned for a total of three seasons for the show," Ana de la Reguera recently stated in an interview. "I came up with the plot in my head, and that's how the film was made. Beyond that, I didn't feel like continuing to chat. Talking about myself and laying my cards on the table is exhausting. I do believe there is a limit."