"Gossip Girl" Reboot
As its original series, the Gossip Girl reboot follows a group of wealthy teens living on New York's Upper East Side.
The first part of season 1 introduced us to the new characters and explored their relationships. We found the dominant themes of Gossip Girl, namely money, power, love, family, and friendship.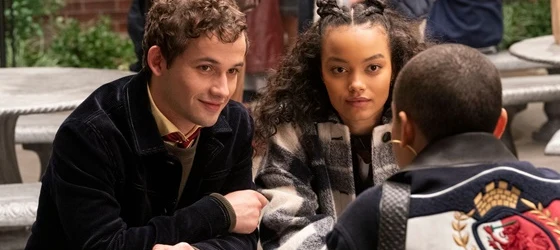 Obie, Zoya, and Julien
The new series brings back some old favorites but also adds its own twists. There are several major storylines in season 1 that have been developing:
The love triangle between Julien (Jordan Alexander), Obie (Eli Brown), and Zoya (Whitney Peak) is like the one between Blair, Serena, and Nate.
There's a love triangle going on among Aki, Audrey, and Max too.
The parents have taken all their place in the show, especially in the finale episode of season one's first part.
And the teachers are not left out either!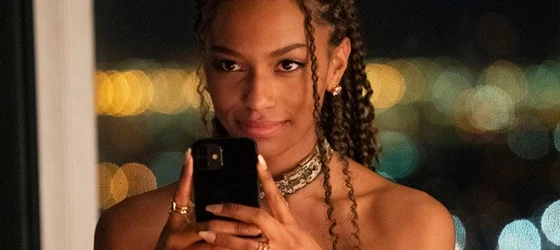 Monet De Haan
I was really looking forward to the Monet De Haan storyline, the lesbian character played by Savannah Lee Smith, but it's been disappointing so far. Fortunately, they will give her the attention she deserves and make the second part of season 1 an interesting journey!
"In 12 episodes, instead of 22 [episodes], you have to be strategic and think about not overcrowding," Gossip Girl creator Josh Safran told Refinery 29 in an interview. "I really love those characters because they know what they want and they're going after it at all costs... Monet's whole thing is 'I will not go into Big Pharma like my family.' And you're going to learn more about that and about her family."

Original series vs. reboot
If we compare the reboot to its original series, then the reboot comes with an abundance of diversity and queer characters. This was sadly missing from the original show. Nevertheless, there are mixed opinions on this newest adaptation. There are definitely some things missing in this reboot that made the original show so successful, like cliffhangers and glamourousness. However, I enjoy following up with all these new characters - at least for now! I'm hoping that the second half of season 1 takes it up a notch.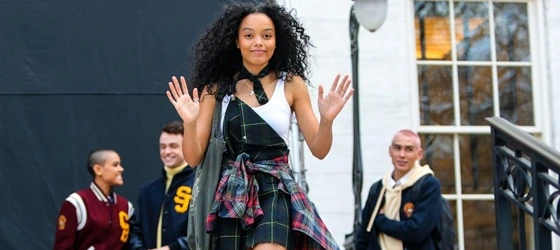 Gossip Girl, the reboot has been renewed for a second season
Despite the divided opinions on Gossip Girl's reboot, it has created curiosity, and HBO Max deciding to renew for a season 2. This will surely allow this series to grow even more and perhaps settle in as a long-running TV show!
Where to watch Gossip Girl, the reboot season 1
If you still haven't watched season 1, now is your time! The first six episodes are available on HBO Max. The final six episodes of this first season will be aired on November 25, 2021.
Conclusion
The Gossip Girl reboot became a hot topic and, despite mixed reviews from critics, the second season was officially announced. Now we can only hope that it lives up to our expectations!