From the creator of "Heartstopper", a webcomic and graphic novel series
"Heartstopper" is based on a series of webcomic and graphic novels of the same name written by Alice Oseman that follows the development of a romance between two queer teenagers. The books are funny, comforting, and incredibly captivating. They have been praised for their realistic representation of young love, as well as for their queer-positive representation.
The Netflix series "Heartstopper" is not different from the graphic novel series. In fact, it was also created by Alice Oseman. The eight-episode series was written by Oseman herself and directed by Euros Lyn, who has also worked on hit shows like "Doctor Who" and "Sherlock".
The story of "Heartstopper"
As for the story, it takes place in an all-boys high school and follows the budding romance between Charlie Spring (Joe Locke) and Nick Nelson (Kit Connor). The two main characters are charming, and their chemistry is clear from the very first scene.
"Heartstopper is a show that celebrates individuality, promotes acceptance, and above all puts a smile on your face," See-Saw Films executive producer Patrick Walters said. "This cast does exactly that, bringing heart, humor, and complexity to their roles."
Meet the main characters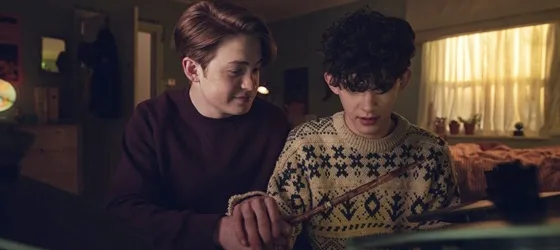 Charlie and Nick quickly become friends when they're forced to sit next to each other one day. Nick is a cheerful and big-hearted bisexual rugby player, while Charlie is an eccentric and openly gay thinker. Charlie falls in love with Nick but doesn't think he has a chance. However, as their friendship grows, both can't help but wonder if there might be something more between them.
While they soon realize that there is no right way to come out, they find solace knowing that they are not alone and discover a vibrant LGBTQ+ community full of other individuals who have been on similar journeys. With the help of this community and supportive allies, they feel empowered and confident in their love story, ready to live their truth without shame or guilt.
Meet the other characters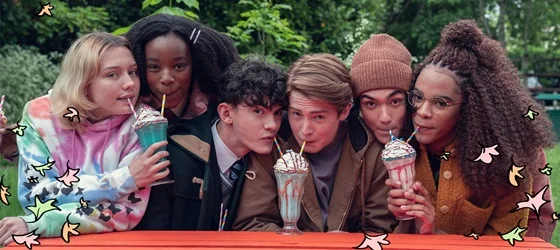 When we meet the other queer characters of the show, it quickly becomes clear that "Heartstopper" is much more than just a story about Charlie and Nick.
Along with Charlie's best friends Tao (William Gao) and Isaac (Tobie Donovan), we are introduced to Elle (Yasmin Finney), another member of their friend group who brings her unique perspective to the story. Then there are Tara (Corinna Brown) and Darcy (Kizzy Edgell), the lesbian couple whose relationship serves as an important foil to Charlie and Nick's love story.
Each of these characters helps to fill out the world of "Heartstopper", giving you a richer, more engaging experience. Whether it's through their distinctive personalities or their interactions with one another, this cast of diverse and vibrant characters makes "Heartstopper" truly come alive.
At first, Tao was wary of Charlie dating Nick. He was protective of his friend and didn't want to see him get hurt. But as he got to know Nick over time, he realized he was a good guy at heart. He genuinely cared about Charlie and wanted only the best for him. And despite his initial reservations, Tao came to believe that Nick really loves Charlie and would treat him with the respect and kindness that he deserved.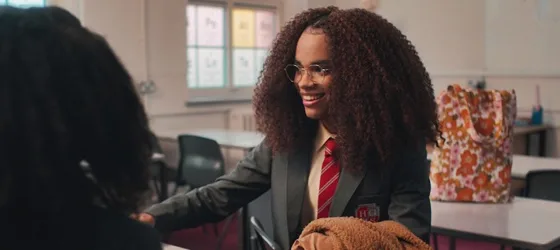 When Elle made the big decision to come out as a transgender girl, she couldn't have anticipated just how much her life would change. At first, many of her classmates at the Truham Boys School had a hard time accepting her for who she was. But then, when Elle is transferred to Higgs Girls School, things started to look up. She quickly became friends with two very sweet and outgoing lesbian girls named Tara and Darcy.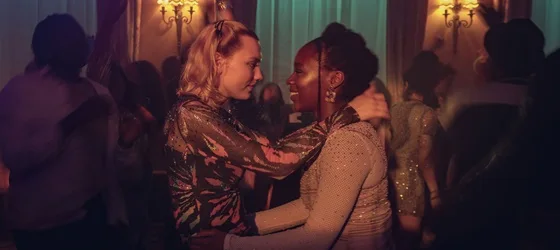 Tara has always been the most level-headed and observant of the group. She grew up with Nick and is, in fact, his first crush.
Tara is also a lesbian, which is something that she has only recently come to terms with. She is still getting used to the idea of being attracted to women, but she is slowly coming to terms with it. Tara is confident in who she is and is slowly but surely getting more comfortable with her sexuality. Her relationship with Darcy is still something new, but she is already quite taken with her.
Tara's girlfriend, Darcy, who is played by Kizzy Edgell, a transgender non-binary individual, is the opposite of Tara in every way. She's chaotic, outgoing, and she loves to make people laugh, especially Tara. They balance each other out perfectly.
Darcy came out as a lesbian way before she started dating Tara, but she was patient with Tara's apprehension.
These are just a few of the wonderful characters you will meet in "Heartstopper". Together, they form an eclectic cast that truly brings the story to life.
The trailer
Check out the trailer for "Heartstopper" below:
Where can you watch the series?
"Heartstopper" hit Netflix on April 22, 2022. Here's the link: netflix.com/title/81059939.
Is there gonna be a season 2 of Heartstopper?
Netflix has yet to announce whether the show will be renewed for a second season. The entire cast and crew are reportedly ready to continue the story, but it seems that Netflix is taking its time making a decision.
A refreshing addition to the streaming landscape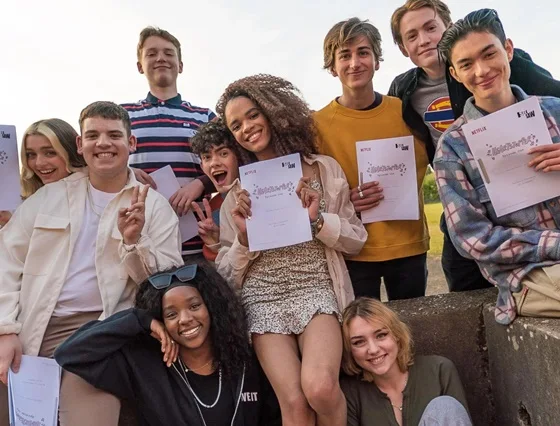 As series like "Young Royals" and "Genera+ion," "Hearstopper" stands out for its honest and intimate portrayal of LGBTQ+ teens. The series follows the lives of several characters as they navigate the challenges of growing up, from coming out to complicated relationships. With its engaging characters and diverse cast, "Hearstopper" has quickly become a hit with viewers. The series is emerging as a refreshing addition to the streaming landscape.