Introducing "Monarch"
The Plot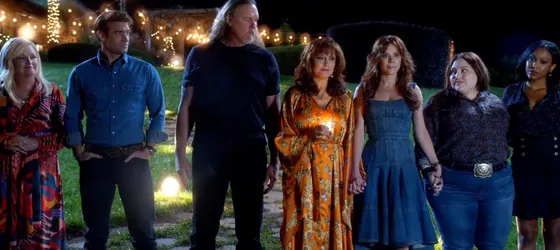 "Monarch" is a new television series that tells the story of a family dynasty in the country music business.
The series focuses on the relationships between the family members and how they deal with the secrets they keep from each other.
According to the official synopsis, "Monarch is an epic, multi-generational musical drama about America's first family of country music.
In "Monarch," the Roman family is passionate and fiercely talented, but while their name is synonymous with honesty, the very foundation of this family's success is a lie.
When dangerous truths bubble to the surface, the Romans' reign as country royalty is put in jeopardy.
Nicky Roman, the brilliant and fierce heir to the crown, already battling an industry and world stacked against her, will stop at nothing to protect her family's legacy. It's finally her turn. But is it too late?"
Meet The Family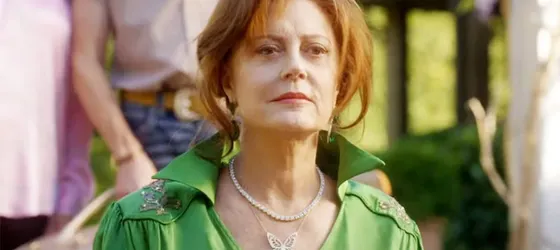 Dottie Cantrell Roman (Susan Sarandon) is the undisputed queen of country music. A superstar who has sold plenty of records, she is a larger-than-life figure with a knack for manipulation and emotional manipulation.
However, her health is failing, and she knows that her days as a top performer are numbered. Enter her eldest daughter, Nicolette "Nicky" (Anna Friel). A talented singer-songwriter in her own right, Nicky is the apple of her mother's eye. Dottie is determined to make Nicky the next big thing in country music, and she will stop at nothing to ensure that her legacy lives on.
"Anytime a character is mean, it's so much fun to play because they say and do things that I don't have the balls to say or do, so that was very enticing," Sarandon said. "Learning so much about that world and working with Trace, whose life-formative experiences are so far from my own, was just the best and also so educational."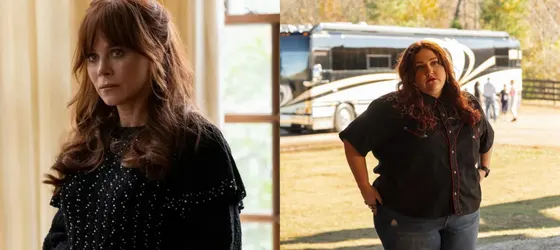 Nicky is a 40-year-old woman who has been waiting for years to take over from her mom. The heir to the country music dynasty fights to protect her family's legacy, but she feels the pressure of her younger sister, Gigi (Beth Ditto), who, after being relegated to the shadows by their mom for so long, now dreams of only one thing: taking her sister's place.
"The deep root of her is insecurity, and the massive pressure of having to continue a legacy that she doesn't quite understand," Friel said. "She's always been told as a kid that that's what she has to do. Now she has the pressures of being a mother and not feeling like she's good enough, and she's torn between continuing the legacy and her own wants of stardom and success. It all tears a little bit."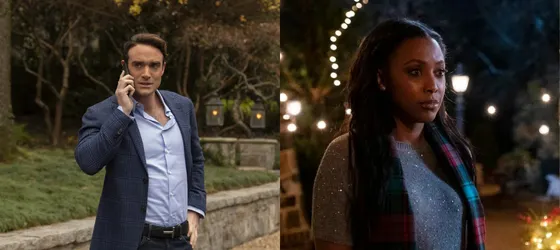 Luke (Joshua Sasse), their brother, runs the Monarch label and is sleeping with Gigi's wife, Kayla (Meagan Holder).
Meanwhile, their father, Albie Roman (Trace Adkins), is away from the family hassle. He just wants to sip his whiskey quietly and record classic outlaw country songs.
The Rest Of The Cast
The rest of the cast included:
Inigo Pascual as Ace Grayson, Nicky's son
Martha Higareda as Catt Phoenix, the Romans' rival
and Emma Milani as Ana Phoenix, Catt's 17-year-old daughter and a promising artist who dreams of signing with Monarch Entertainment, the Romans' music label
The Guest Stars
Monarch is shaping up to be a star-studded affair. Shania Twain, Martina McBride, Little Big Town, and Tanya Tucker are all making appearances in the first season.
"I believe all of that will bring in a huge audience of women, who hopefully will fall in love with our sisters and either be rooting for Nicky or Gigi or both and will see themselves in the stories and the emotion," Melissa London Hilfers, who created the show and co-wrote most of the episodes, said.

She added, "This is the story of a woman who's just trying to live her dreams and dealing with her crazy family amidst the most pressure you can possibly imagine. I think that's something that everybody in any state can relate to."
The Next "Empire"?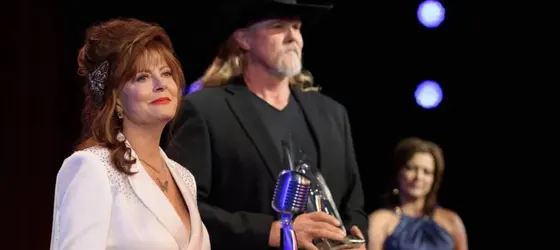 Fox is no stranger to the success of music programs. Shows like "Empire" and "Nashville" have captured the hearts of viewers and become smash hits. Now, the network hopes "Monarch" will follow in their footsteps.
By the way, you may find similarities between "Monarch" and "Empire" because the series has a soap opera feel to it and also features criminal subplots just like "Empire."
Musically, the success of "Monarch" can be largely attributed to the diversity of talent that makes up its cast. The show features both established stars and rising talents, which gives it a broad appeal.
In addition, Trace Adkins, who plays the father, brings a wealth of country music industry experience to the series. His experience in both traditional and contemporary styles of country music gives "Monarch" a unique perspective, bridging different generations.
"When I looked at the script, it just seemed like something that maybe I could contribute to as far as the authenticity of it," Adkins said. "I know that world. What this show is about is something that I've lived for the last 25 years being in the business."
Thanks to Adkins and the rest of the cast, Monarch can seduce you, even if you're not a country music fan.
Watch The Trailer Of "Monarch"
From the trailer, you can expect to see a lot of drama, both good and bad, in this new country family drama.
New Episode Every Tuesday
Fox's new prime-time soap opera "Monarch" was supposed to air in early 2021, but the Covid-19 pandemic forced a delay in production. The series was then set to debut on September 11, 2022. The first three episodes of "Monarch" have already aired, and you can watch them on Fox's website at fox.com/monarch/.
A new episode premieres every Tuesday night at 9/8 c on Fox.
Episodes of "Monarch" are also available to stream on Hulu 24 hours after they air on Fox at hulu.com/series/monarch.
No Season 2 For "Monarch"
This is official! The FOX has cancelled "Monarch" after one season. The announcement was made one day after the released of the last episode of season 1, putting an end to the show.