What Can You Expect From The New "Doom Patrol" Season?
DC Universe's "Doom Patrol" is truly one of the most unique teams of superheroes on TV, each one of them with deeply layered histories and traumas. With richly portrayed characters and a show that digs deep into their mental wounds, "Doom Patrol" has solidified its place among viewers looking for something wildly different. Season 4 promises to be no different, as it will ramp up that weirdness even more!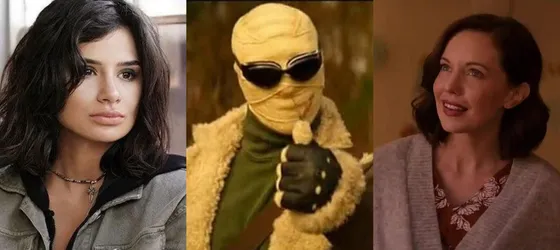 The Doom Patrol series stands out for its eclectic array of characters. First among them are the queer characters, namely Crazy Jane, Larry Trainor, and Clara Steele. Alongside these unusual heroes are the rest of the Doom Patrol members: Robotman, Negative Man, Elasti-Woman, Cyborg, and Madame Rouge. Each team member possesses special abilities that make them a force to be reckoned with. Together, they show that even alienated misfits can stand up and make a difference in hostile environments.
To this point, the series has explored how tragedy helped shape each hero individually, delving into the origin stories of each character. But a surprising twist awaits in season 4. According to the official synopsis, the team unexpectedly travels to the future to find an unwelcome surprise. Faced with their imminent demise, the Doom Patrol must decide once and for all which is more important: their own happiness or the fate of the world?
"In the past seasons, we have spent a good deal of time going backwards and seeing how our Doom Patrol got here. In this season, we are going to see — in really fun and poignant ways — the Doom Patrol travel to different points of time," the show's creator Jeremy Carver said.
Check Out The Returning Characters In Season 4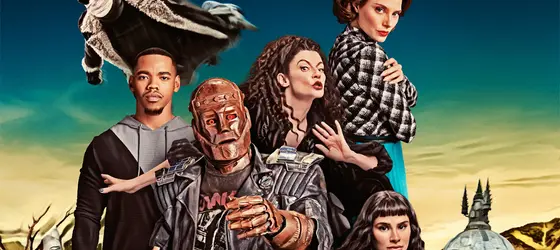 A large part of the cast from previous seasons will be returning, like:
Diane Guerrero (Orange Is The New Black) as Miranda aka Crazy Jane/Driver 8
April Bowlby (DC's Legends of Tomorrow) as Rita Farr aka Elasti-Girl or Elasti-Woman
Matt Bomer (Magic Mike), who is openly gay, as Larry Trainor aka Negative Man
Brendan Fraser (The Mummy) as Cliff Steele aka Robotman
Riley Shanahan as Robotman or The Brain
Matthew Zuk (Fear Street) as Negative Man
Joivan Wade (Doctor Who) as Victor Stone aka Cyborg
Phil Morris (Star Trek III: The Search For Spock) as Silas Stone aka Doctor Cowboy
Skye Roberts (Legacies) as Kay Challis
Hannah Alline (Ozark) as Pretty Polly or Puppet Pretty Polly
Michelle Gomez (Doctor Who) as Laura DeMille aka Madame Rouge
Bethany Anne Lind (Ozark) as Clara Steele
While Timothy Dalton's character, Niles Caulder, will no longer be seen because of his death in the previous season, Elijah R. Reed takes up the slack as Deric, a robotics professor who becomes a surprisingly integral part of Victor Stone's life. By joining the cast of recurring members, Reed adds another dynamic layer to the show, offering you a fresh take on your favorite heroes while you still enjoy your beloved Doom Patrol characters.
Release Date And Where To Watch "Doom Patrol" Season 4
Get ready for a wild ride as "Doom Patrol" returns to HBO Max for its fourth season! You can look forward to twelve exciting episodes full of action, adventure, and twists and turns you won't want to miss. The highly anticipated season is airing in two parts, so make sure to tune in both times to fully experience all that this one-of-a-kind show has to offer.
The first two episodes of season 4 were revealed to the world on December 8, 2022. The rest of the first part of season 4 will be released with one brand-new episode every Thursday until January 5, 2023.
After a short break, the last six episodes are due to air later in 2023, but the dates are still yet to be revealed.
Here's the link to "Doom Patrol" on HBO Max: hbo.com/doom-patrol.
Trailer: The Butts Are Back In Town!
The trailer below offers an appetizing glimpse into all the wackiness and laughter that's headed your way. The upcoming fourth season features a mysterious secret program leading to immortality, an experiment that turns horribly wrong, and a peculiar but hilarious scene with singing butts walking around while exhibiting some entertaining choreography.
It's clear that this edition of the show will blend comedy and action, so buckle up for an exciting journey full of gut-wrenching laughs and never-ending thrills.
"Doom Patrol" Season 5: Is It Happening?
With the rumors that this upcoming season of "Doom Patrol" may be the last one, much speculation has arisen about the fate of "Doom Patrol." While HBO has remained tight-lipped, hints from recent interviews with showrunner Jeremy Carver and the cast may provide cause for hope yet! Carver himself has expressed a personal ambition to continue creating new episodes of the series and suggested that the team was looking forward to furthering the adventure — all great news for fans who are eager to stick around.