The TV series Snowpiercer is an adaptation of the French comic book by Jacques Lob and Jean-Marc Rochette released in 1982 and is also inspired by the 2013 movie of the same name.
Get on the Snowpiercer train
The story of Snowpiercer is set in 2026, in a future where the world has been plunged into an icy apocalypse. For seven years, people have lived on a train that is constantly spinning around the world to keep them alive. It was designed by eccentric billionaire Mr. Wilford to save humanity after the world became frozen. But the passengers on this train are split by social class, which leads to a revolutionary struggle against this social hierarchy and resource distribution.
A look back at the previous seasons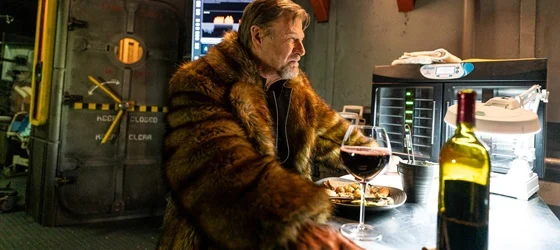 Layton
When we met Layton (Daveed Diggs) in the first season, he comes from the back of the train, a place where people live in filth and with little food because they're not supposed to be on this train. At that time, all passengers were subject to an authoritarian regime led by Mr. Wilford.
With a former position as a homicide detective, Layton is brought to the front of the train's crew to investigate murders. When he found out that the train is run by Melanie Cavill (Jennifer Connelly), not Mr. Wilford, Layton led a rebellion to form a democracy on board!
At the end of the first season, another train - Big Alice - led by the real Mr. Wilford (Sean Bean), becomes attached to Snowpiercer.
In season 2, Mr. Wilford undermined Layton's democracy through trickery and took over Snowpiercer. Layton and his companions escape from Snowpiercer at the end of season 2, vowing to return.
On the way to season 3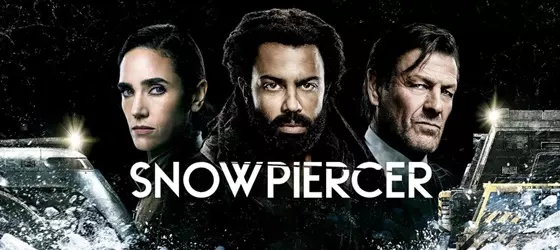 The official plot synopsis for this third season states that Layton and his inner circle command a small pirate train in search of Melanie Cavill and a possible warm location to restart civilization, aided by a newfound survivor, Asha (Archie Panjabi).
Remember that at the end of season 2, Melanie's research proved that the Earth is warming. Also, from what we can tell from the trailer, it looks like Melanie would be back in this new season, but not sure she's still alive. It could be flashbacks.
Back on Snowpiercer, Mr. Wilford is consolidating power, foiled only by secret allies of Layton's hidden on the train, committed to the cause.
The cast of season 3
Fans of the show will be delighted to know that all those who survived in season 2 are coming back for more episodes. That includes Andre Layton (Daveed Diggs), Joseph Wilford (Sean Bean), Ruth Wardel (Alison Wright), Winnie (Emma Oliver), Alexandre Cavill (Rowan Blanchard), Bennett Knox (Iddo Goldberg), Dr. Pelton (Karin Konoval), Mlle Audrey (Lena Hall), Josie Wellstead (Katie McGuinness), Sykes (Chelsea Harris), Tyson (Andrea Ware), and Stu Whiggins (Kristian Bruun).
Queer characters in season 3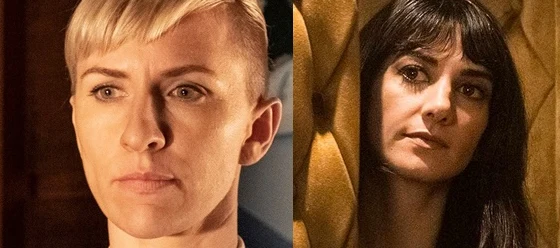 Bess Till and Zarah Ferami
The upcoming season of Snowpiercer will see the return of some familiar queer faces, namely Bess Till (Mickey Sumner) and Zarah Ferami (Sheila Vand).
Watch the trailer and see what happens
Snowpiercer season 3 looks like it'll be really good! Check out the trailer below!
Snowpiercer season 3 release date and where to watch the new season
Snowpiercer season 3 began on January 24, 2022, on TNT and on January 25 on Netflix. This season comprises ten episodes, one episode per week. They'll air on Netflix one day after their airing in the United States on TNT.
You can still catch up on the first two seasons of Snowpiercer, which are now available on HBO Max.
Snowpiercer Season 4
Even if the new season just started, I'm happy to announce that the series has been renewed for a season 4!