At the end of the twenty-fifth episode entitled "No Time to Die", Agent Nomi will kill the notorious secret agent James Bond after being ordered to do so by headquarters.
Nevertheless, the mythical 007 won't disappear.
Incarnated since always by an often misogynist and rather racist white British man, 007 will make new skin by being from now on portrayed by a black lesbian woman, Nomi. What a change, isn't it?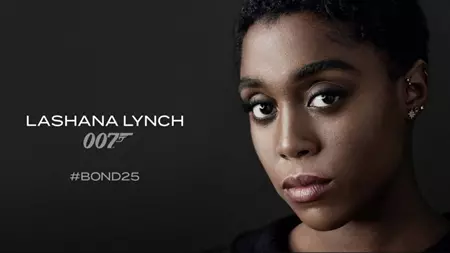 Unfortunately, the announcement has already led some to verbally attack actress Lashana Lynch on social networks.
"It doesn't dishearten me. It makes me feel quite sad for some people because of their opinions, they're not even from a mean place — they're actually from a sad place," she said. "It's not about me. People are reacting to an idea, which has nothing to do with my life."
She recently added in an interview with Harper's Bazaar:
"I am one Black woman — if it were another Black woman cast in the role, it would have been the same conversation, she would have got the same attacks, the same abuse," she said. "I just have to remind myself that the conversation is happening and that I'm a part of something that will be very, very revolutionary."
Quite a change is about to happen in the 007s, hopefully, it's not just for one film or two.
Concerning the release of "No Time To Die" co-written and directed by Cary Joji Fukunaga, it is being postponed again and again.
The latest news is that the movie will be released in the UK and the US on April 2, 2021.
Here is the trailer: