Before their career was launched by their seventh album, "Heartthrob," and in particular by their single "Closer", which went platinum, Tegan & Sara evolved in the indie music world for a decade.
Now known to the general public, Tegan and Sara released a memoir entitled "High School" in September 2019, which is published by Farrar, Straus, and Giroux.
This memoir will be available in a paperback version on November 17, 2020.
Following the release of the book, the two sisters and their director and writer friend Clea DuVall came up with the idea to create a series directly inspired by the memoir.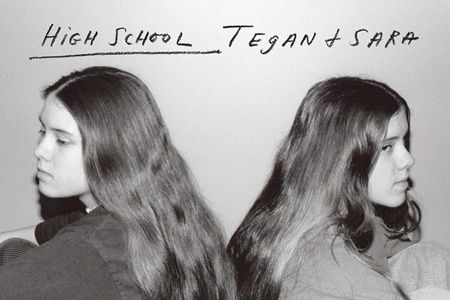 The lesbian comedy series will be a transcendent story of first loves and first songs.
It will be an opportunity to know Tegan and Sara on a more personal level, to explore their adolescence, and to plunge back into the '90s through a backdrop of grunge and rave culture.
There is no release date for the show yet, which is only in the project stage at the moment, but I will have the opportunity to write about it again.
However, what I can tell you for now is that the show will be produced by Plan B Entertainment and Amazon Studios, which means the series should get a good exposure.
Finally, in parallel to the memoir and the series, Tegan & Sara released "Hey, I'm Just Like You", an alt-pop album that reimagines their first songs written in their bedrooms in the 90s.