After two years of waiting, the filming, and the release having to be postponed because of the Coronavirus pandemic, we are finally a few weeks away from the release of The Handmaid's Tale season 4, which will start on April 28, 2021, on Hulu.
The latest trailer is breathtaking. It quickly traces what will happen in the entire season 4.
In addition, we finally discover the first images of the two lesbian characters, Emily (Alexis Bledel) and Moira (Samira Wiley), who continue to rebuild themselves with this newfound freedom.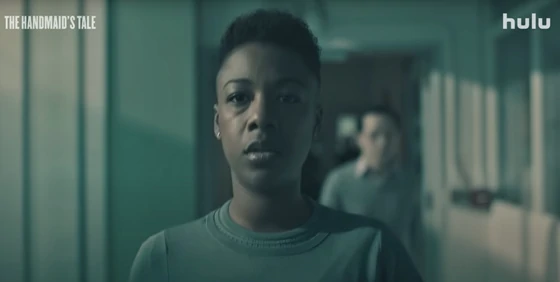 Also, maybe Moira plays a role in June's (Elisabeth Moss) escape from Gilead. We can see Moira finding her friend in the middle of the rubble (1'08) and then running beside her to a boat(2'09). Maybe Moira will be part of the commando that will bring June back to Canada or something like that.
I let you watch this new trailer without further delay:
Love the LGBTQ flag at 1'51 :).