In Previous Episodes...
Season 3 of The Handmaid's Tale ended with a bang.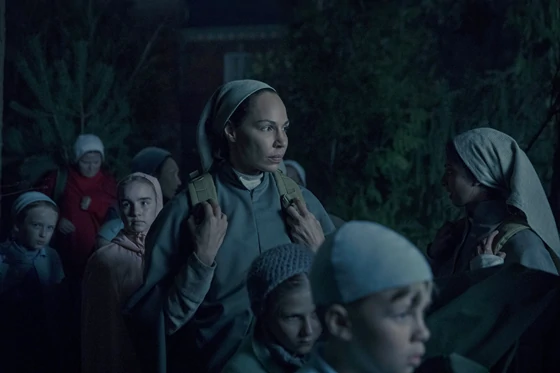 On the one hand, June and the Marthas rebellion freed an entire group of children with a few Marthas and got them out of Gilead with the help of Commander Lawrence. Once they arrived in Canada, our two lesbian characters, Emily and Moira, greeted the children on the airport tarmac. And chances are that the Gilead government will do everything it can to get these children back.
"As far as Gilead is concerned, those children are legally under their law. They're in someone else's family, they have parents. From their point of view, you've just taken adopted children and flown them out of the country, and some of them aren't from people out of the country... So, I think that Gilead, from their point of view, under their set of codes, is going to be ready to go to war over this," the series' creator Bruce Miller told the Hollywood Reporter.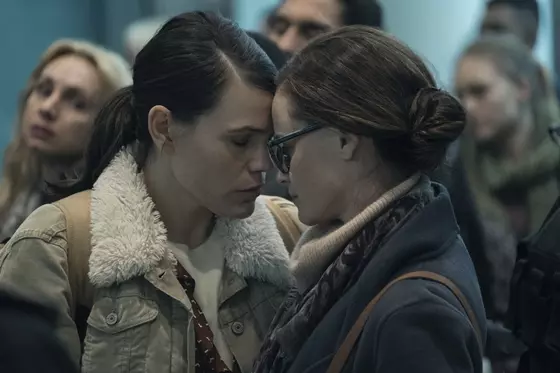 Emily (Alexis Bledel), meanwhile, escaped and reunited with her wife and son after completing her mission to save June's baby, Nichole. She is now trying to rebuild herself, as is Moira.
And the highlight of the last episode of season 3 was that June took a bullet.
Season 4 Of The Handmaid's Tale: "We Don't Hide. We Fight."
In the first information collected on season 4, we had seen that obviously, the main heroine of the series is still alive, but we had seen that she could find herself in an extremely dangerous situation. The official description of the new season confirms this. See for yourself:
The Handmaid's Tale "picks up where we left off," the season description reads, "but the risks [June] takes bring unexpected and dangerous new challenges, and her desire for justice and revenge threaten to consume her and destroy her most cherished relationships."
So we understood that Season 4 was going to be tense.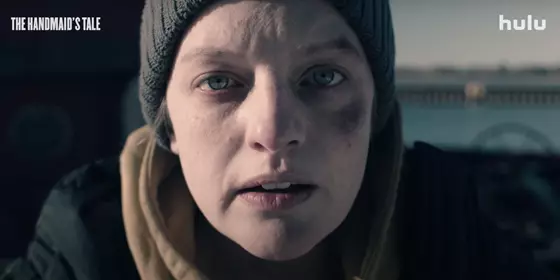 Tension will be palpable between June and Commander Lawrence, but the major conflict will be between June and Aunt Lydia as explained by actress Elisabeth Moss (June) during a virtual panel.
"One of the things that we deal with this season is power, and what real power means and who has it," she said. "Power can be dangerous; it can be destructive. For June and Lydia, they're both seeking power on their own journeys, but in different ways and with their own objectives."
The Handmaid's Tale Season 4 Release Date
We finally know the premiere date of season 4. After it was shifted from 2020 to 2021, The Handmaid's Tale's new season will air from April 28, 2021, on Hulu with not one, but three episodes!
And by the way, here is the new trailer in which you discover June escaped from Gilead (what!?!):