"The Hill Where Lionesses Roar" is an inspiring and empowering film following three young women on their journey to independence. The protagonists, Qe, Jeta, and Li, feel stifled by the society they live in and decide to escape their daily lives and form a gang. As the story progresses, two of them fall in love with each other. This movie is an eye-opening look at female empowerment and the struggles of being a woman in a patriarchal society.
Three young women who broke the rules to find freedom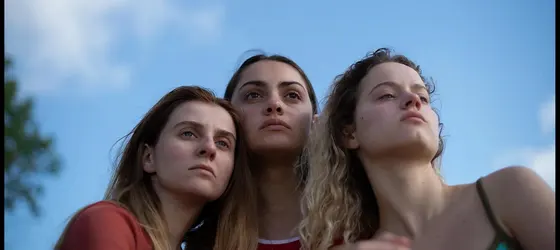 The story takes place in the Balkans after a long-waged battle for independence that was finally obtained in 2008. Three spirited young women, Qe (Flaka Latifi), Jeta (Uratë Shabani), and Li (Era Balaj), live in a small remote village where they struggle to envision futures beyond their homeland's traditional pipeline.
Their hearts are pulsing with dreams, but every artery feels like it leads to a dead end. They see their dreams and ambitions stifled.
Suffocated by the discrimination and abuse that is a constant in their remote village, Qe, Li, and Jeta decide to form a gang. Stronger together, they roam and reign and plot revenge on those who have wronged them while creating pathways to explore their submerged desires.
But their new-found freedom is not without consequence, and a hunt for the wild trio is soon underway.
Meet the cast and crew
The three main actresses of the film, Flaka Latifi, Uratë Shabani, and Era Balaj, give powerful performances.
They are supported, among others, by actor-turned–writer and director Luàna Bajrami, who we had seen in "Portrait of a Lady on Fire" by Céline Sciamma as Sophie, the maid, and who is making here her directorial debut.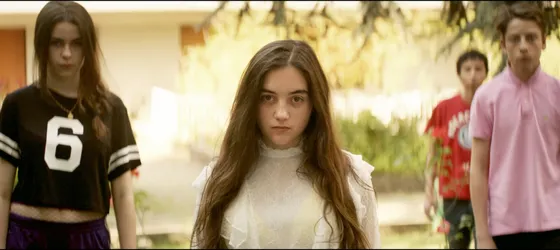 Luàna Bajrami
In "The Hill Where Lionesses Roar", Bajrami also plays Lena, a young immigrant to France who returns to her homeland. There will be some flirting between her and Qe.
Get a sneak peak at "The Hill Where Lionesses Roar"
Watch the trailer below:
Screened in international festivals
"The Hill Where Lionesses Roar" premiered at the Cannes Film Festival in France on July 8, 2021, and was nominated for both the Golden Camera and Queer Palm awards.
Last October, Luàna Bajrami also won the Best Director Award and the Discovery Award at the 29th Raindance Film Festival.
Where can I watch the movie?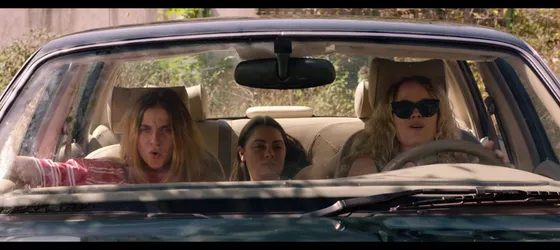 The film is currently on a festival tour so there are few opportunities for you to watch it, but you can't stream it online for now.
It was just released in Sweden on March 18, 2022. It will also be released in French cinemas on April 27, 2022.
Be aware that the team is currently looking for a distributor in North America. The fact that Loco Film, a company that deals with selling films internationally, is handling "The Hill Where Lionesses Roar" and that international media have given very positive reviews makes me feel safe for our chances to watch it soon!
Stay tuned...