So here we are again talking about the death of Jenny Schecter. But there's one person who thinks Jenny isn't dead, it's Mia Kirshner, the actress who played the character.
For sure, Jenny will have given her a hard time, but Kirshner rejects the proposal of 'The L Word: Generation Q' mentioned in episode 2.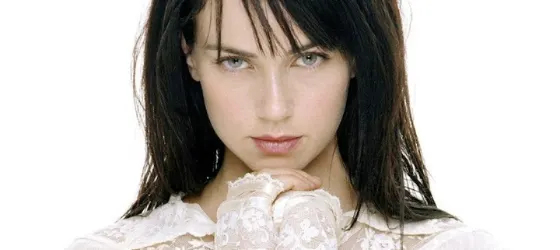 (Spoiler Alert if you didn't watch episode 2 of 'The L Word: Generation Q' yet!)
Indeed, in this second episode, we follow Bette on her journey to become mayor of Los Angeles and at one point, Bette shares with her staff that during the campaign it will come out that a friend "died by suicide" in her pool.
On the one hand, it is understandable that the season 6 events were taken into account by the showrunner Marja-Lewis Ryan and the team of 'The L Word: Generation Q.'
On the other hand, though, Kirshner believes that Jenny, a woman who has been sexually abused, deserves better. Can you blame her?
Beyond supporting LGBTQ rights, Mia Kirshner is a strong advocate for women's rights. She spoke up about her history with sexual harassment at the height of the #MeToo movement.
On Twitter, Kirshner asked, "Would you like to know what actually happened to Jenny?" Fans got inspired and shared their own scenarios, and from my point of view, it's the best way to say goodbye to Jenny.