The story takes place in 1840. Mary Anning (Kate Winslet) is a well-known paleontologist, an archaeologist, someone who studies the past, but who is particularly interested in animals like dinosaurs.
Mary lives modestly with her mother on the south coast of England, where she finds ammonites that she sells to tourists. Ammonites are the remains of mollusks that lived millions of years ago and now look like carved stones (see picture below).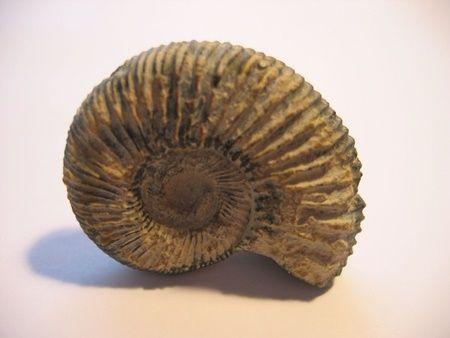 One day, she meets a wealthy visitor who entrusts her with the care of his wife Charlotte Murchison (Saoirse Ronan). Mary agrees. There is a complex relationship between the two women, who at first are opposed to each other, but a bond grows rapidly that inevitably leads them to live a beautiful, intense, and intimate romance.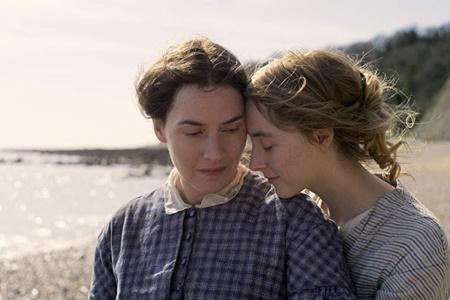 Luckily, the filming of "Ammonite" finished right before the outbreak of coronavirus, so the film is ready, although it remains to be seen how the release will be organized.
"Ammonite" would have premiered at the Cannes International Film Festival in France, but the physical festival was canceled because of the epidemic.
From now on, "Ammonite" will tour the Autumn festivals until its official release. No date has been announced yet, but I will let you know as soon as it is revealed.
The film is getting good media coverage, and the cast is exceptional. It will be released in the UK and also in the US as Neon has acquired the distribution rights.
Neon has recently distributed the French lesbian movie "Portrait of a Young Lady on Fire" by lesbian director Céline Sciamma.
There's also a good chance that the film will be distributed throughout Europe and in other countries. I'll have more details in a few months.