New medical drama "Nurses" debuted on Global Television Network on January 6, 2020 and follows five rookie nurses who join a hospital in downtown Toronto.
The show follows these rookie nurses as they deal with the challenges of their jobs, including long hours, difficult patients, and life-and-death situations. They are all incredibly dedicated to their work and each have their own unique way of helping people and navigating the world. They're also all struggling with some kind of personal issue that makes it difficult for them to help themselves, but they continue to push through and help others.
Each character is at a different stage in their life, but they're all going through the same transition - into adulthood. They're all trying to figure out who they are and what they want in life.
"We are thrilled to welcome Nurses to Global's winter schedule," said Daniel Eves, Senior Vice President of TV Networks, Corus Entertainment. "Paired with Global's breakout hits from the fall, January is the perfect launchpad for this fresh medical drama, and we can't wait to introduce these rookie nurses to our viewers."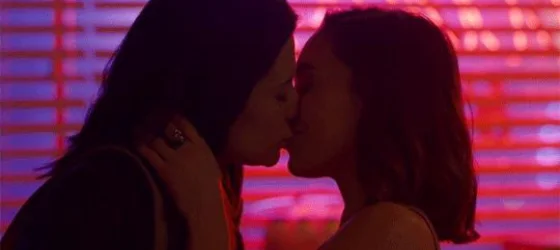 Caro and Ashley
Who are the characters in 'Nurses'?
"Nurses" features five different and interesting characters:
Grace Knight (Riverdale) is looking for a fresh start. But someone from her past resurfaces who could jeopardize her career.
Keon Colby (Blindspot) is a former college football star who has been trying for years to prove that he's worth something.
Nazneen Khan (Home Before Dark) recently moved from India and is ready for her first job ever at this hospital!
Wolf Burke (Workin' Moms) is the nice guy in his group of nurses, but he has a heavy secret that keeps him from being fully-exposed.
Natasha Calis (The Possession) plays Ashley Collins, a wild and adrenaline junky who's all about her work. Yet during the first season, we'll be curious to see how she interacts with Caro (Alexandra Ordolis).
Watch the trailer of "Nurses" season 1
I can't wait for "Nurses" to air, and here is a little taste of what we'll see in the first season:
The show has been praised for its realistic portrayal of the nursing profession and its exploration of the professional lives of its characters. Last year was a big one for LGBTQ representation in the media, with a number of new LGBTQ characters being introduced on television and in film. This year is already off to a good start in this regard, with two new queer female characters being introduced in the first few weeks of January.