While the LGBTQ representation broke records last year, this year is off to a pretty good start with the addition of two LGBTQ female characters.
Medical drama 'Nurses', which debuted on Global Television Network on January 6, 2020, focuses its story on a hospital in downtown Toronto.
The five main characters work and dedicate their lives to helping others while struggling to help themselves. The series focuses in part on their transition to adulthood.
"We are thrilled to welcome Nurses to Global's winter schedule," said Daniel Eves, Senior Vice President of TV Networks, Corus Entertainment. "Paired with Global's breakout hits from the fall, January is the perfect launchpad for this fresh medical drama, and we can't wait to introduce these rookie nurses to our viewers."
Who are the characters in 'Nurses'?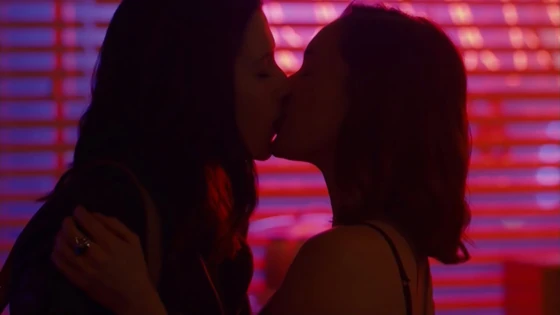 There are five characters in 'Nurses':
Grace Knight (Riverdale), a young nurse looking for a fresh start. But suddenly, someone from her past resurfaces who could jeopardize her career.
Keon Colby (Blindspot) is a former college football star who is trying to prove he is worth something.
Nazneen Khan (Home Before Dark) comes from a wealthy Indian family. She recently moved to Canada and is starting her first job ever at the hospital.
Wolf Burke (Workin' Moms) is the nice guy in the group, but he carries a heavy secret.
Ashley Collins, played by Natasha Calis (The Possession), is a wild and adrenaline junky who's all about her work. Yet her relationship with Caro (Alexandra Ordolis) will stir our interest during this first season.
Here's the trailer of the series: