The Wilds season 2 is coming soon!
It's time to get ready for the second season of "The Wilds" on Amazon Prime Video. The show will be available starting on May 13, 2022.
Here's what to expect in The Wilds season 2
The Dawn of Eve
The second season of The Wilds will continue to follow the group of eight teenage girls who were stranded on a deserted island in the first season.
The whole cast is coming back for more. You'll be able to follow Sarah Pidgeon as Leah, Sophia Ali as Fatin, Jenna Clause as Martha, Reign Edwards as Rachel, Mia Healey as Shelby, Shannon Berry as Dot, Helena Howard as Nora, and Erana James as Toni.
But the second season will have a really big change.
The Twilight of Adam
The end of the first season hinted we will follow a second group of survivors, boys, who find themselves in the same perilous situation as our female leads. It's confirmed!
The group of eight boys will be:
Bo Leonard (Tanner Ray Rook) is a soft-spoken, contemplative teenager from Florida. He has a naively optimistic outlook on life, despite a difficult upbringing, and he'd gladly lie down in the street for his best friend Scotty. His loyalty knows almost no bounds.
Scotty Simms (Reed Shannon) is Bo's best friend and a fast-talking teenage entrepreneur who dreams of making the Forbes 400 list one day.
Seth Novak (Alex Fitzalan) is naturally funny, Ivy-League smart, and full of charisma. Though he doesn't necessarily aspire to a leadership role, Seth's steadiness and sense of humor win him the respect and loyalty of the others, except for his stepbrother Henry, who clearly has issues with him.
Henry Tanaka (Aidan Laprete) is the opposite of his personable stepbrother Seth. He is an emo reclusive type who prefers to retreat into the safety of his noise-canceling headphones and dwell on the darkness in the world.
Ivan Taylor (Miles Gutierrez-Riley) is an activist and aspiring playwright with an impeccable fashion sense and a razor-sharp wit. But his words can be cutting, sometimes too deeply, which has cost him friends along the way.
Josh Herbert (Nicholas Coombe) is a talkative and hypochondriacal teenager from a wealthy family in San Diego. Unlike the rest of his athletic, tennis-playing family, Josh is an awkward, nervous type who takes several homeopathic supplements to handle his chronic stress.
Kirin O'Conner (Charles Alexander) is a short-tempered lacrosse player who doesn't have much patience for weakness. Among the castaways, he's ready and willing to take the lead first, though his hot-headed approach might not appeal to everyone.
Rafael Garcia (Zack Calderon) is a quiet, sensitive teenager who lives in Tijuana but attends high school in San Diego. Straddling two worlds has made it difficult to get a clear and certain sense of himself, so he gravitates toward people with stronger and more charismatic personalities than his own.
Gretchen
Note that Rachel Griffiths will also be back as Gretchen Klein.
In brief...
The survivors will have to overcome many obstacles for them to all survive. They must overcome both emotional and physical difficulties while trying desperately to find their way out.
See the first pictures of The Wilds season 2
The first set of photos from season 2 was released along with the release date while waiting for the trailer.
We will find Toni and Shelby back.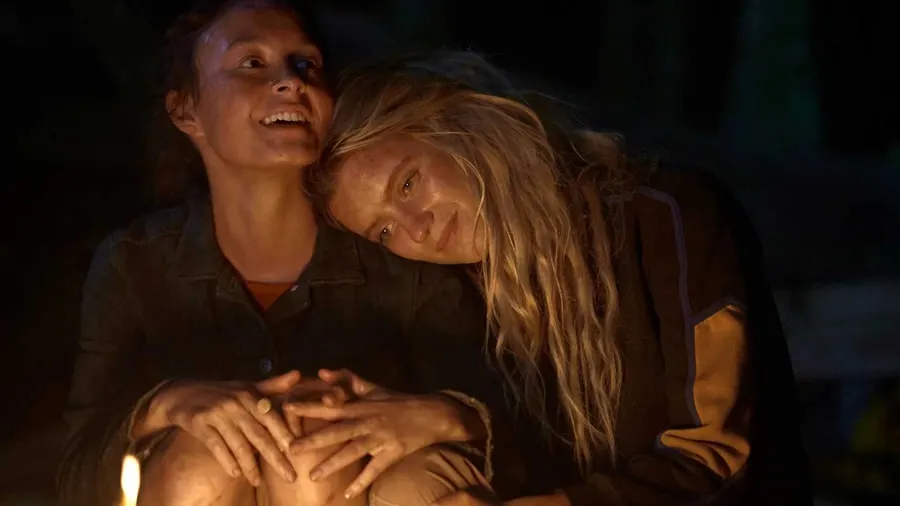 On a photo, we see the group of boys making their way through the jungle.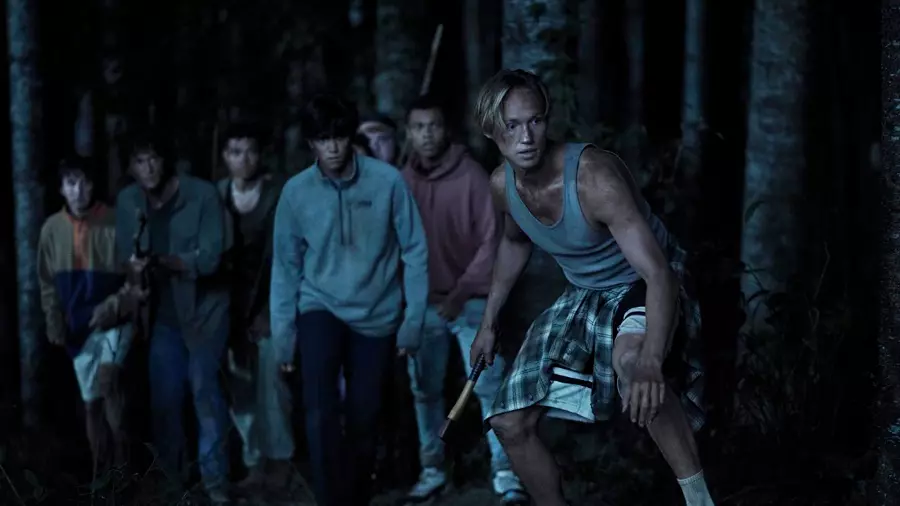 On another one, we also see the girls in the jungle, which implies either they are back there or there will be flashbacks since, at the end of season 1, they were in a building.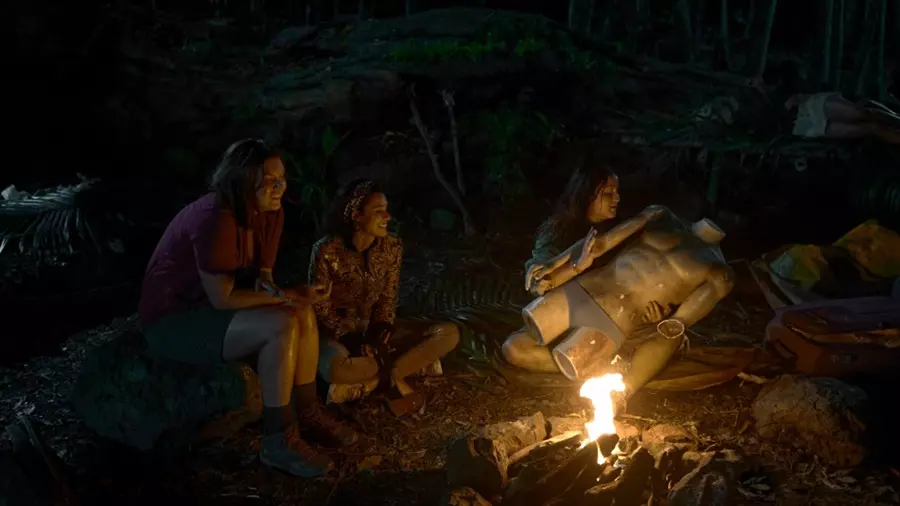 And the last photo shows that something terrible happened.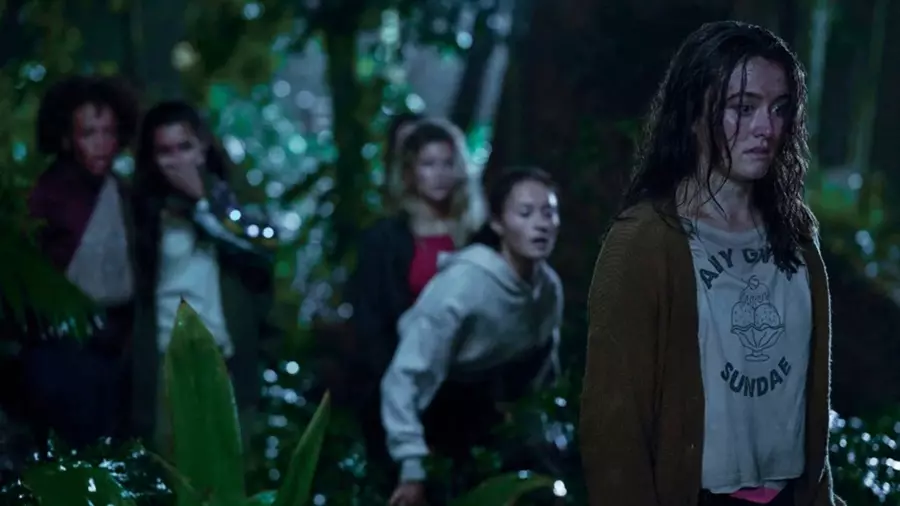 Get excited for The Wilds season 2 with a recap of the first episode
The first episode of this new season has already captured my attention with its recap:
"The girls go hunting, exploring the depths of the ocean, only to find out there is a romance between 2 girls on the island."
Stay tuned to watch the trailer for The Wilds season 2.