Recently, the critically acclaimed video game franchise The Last Of Us, developed by Naughty Dog, has seen immense success on PlayStation 3, PlayStation 4, and PlayStation 5. It is now set to be released as a highly anticipated television series on HBO and HBO Max.
And you will be thrilled to learn that both PlayStation Productions and HBO have hired Craig Mazin (Chernobyl) and Neil Druckmann (The Last of Us, Uncharted) to craft this new series. With Druckmann on board as co-creator and co-writer, we can rest assured that he will faithfully capture the essence of the original game he created.
Thanks to this talented team of creatives including accomplished filmmakers such as Kantemir Balagov, Jasmina Zbanic, and Ali Abbasi along with its stellar cast members, we can also expect the series to stay true to the original game's special atmosphere while capturing all that made it a hit. And we can anticipate that the television adaptation of "The Last of Us" will enthrall us with truly exceptional production values and spectacular performances.
Joel And Ellie's Epic Adventure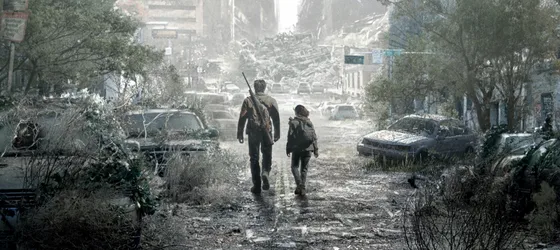 The story of "The Last of Us" series is the same one depicted in the first game. You find yourself in a post-apocalyptic world where crumbling cities, menacing forests, and relentless hordes of zombies inhabit a land where modern civilization no longer exists. The planet Earth is now a sorrowful reflection of the chaos caused by a single virus twenty years ago - its impact pervasive throughout the world. There's no sign of the modern civilization that once existed - only death and destruction left in its wake. It's an environment where survival seems almost impossible, requiring courage and determination every day to fight through the prevailing despair.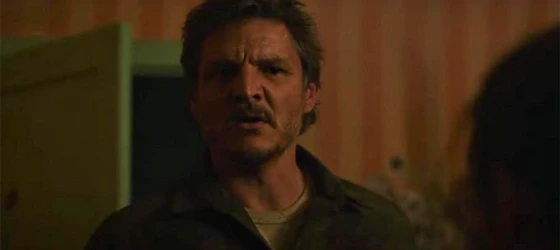 Joel and Ellie are the protagonists of this tale. Joel Miller, a man who has been greatly impacted by the apocalypse and has lost everything, courageously undertakes a perilous mission: to take Ellie, a 14-year-old teenage girl, to safety at the opposite end of the United States. On their journey, Joel will have to draw upon his bravery and strength to protect Ellie against any dangers they will encounter.
On the other hand, despite her young age, Ellie Williams is an exceptionally intelligent and driven individual. She courageously confronts her issues with being alone, her survivor's guilt, and her low self-esteem by defying stereotypes of helpless damsels in distress and exhibiting remarkable emotional and spiritual strength and admirable determination. No matter how many moments of doubt she faces, Ellie never gives up on her will to survive. Even in the face of death and other extreme dangers during their journey, she stands strong and bravely pushes forward.
Joel and Ellie will have a dangerous mission ahead of them, but they will remain united to defy the odds of the apocalypse. Every obstacle they come across will be a real fight for life as they battle both zombies and hostile survivors together. And, despite all the hardships that Joel and Ellie will overcome along their journey, their combined strength will still guide them firmly toward safety.
Ellie: An Inspiring Lesbian Character With A Rich And Vibrant Story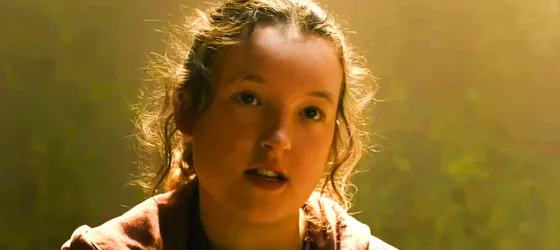 As you've probably guessed, Ellie is an exceptional character who brought the video game series "The Last of Us" and its sequel to life. Her strength as a female character, in addition to her meaningful relationship with Joel, which lies at the heart of the narrative, has significantly contributed to the success of the game.
Also, Ellie is hailed as an LGBTQ+ icon due to her romantic pursuits. The scene where she kisses another girl is not only powerful and meaningful—it's a major leap forward in terms of representing LGBTQ+ people in video games.
The Casting Of "The Last Of Us"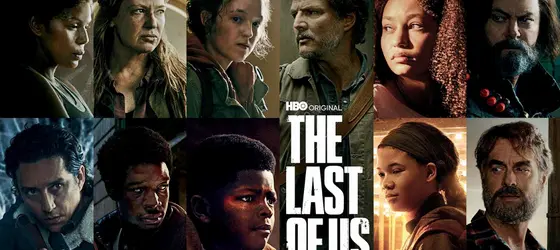 HBO's series "The Last of Us" has just revealed its main cast, featuring some of the greatest actors to bring the characters to life.
Thus, Ellie, originally portrayed in motion capture by Ashley Johnson (The Legend of Vox Machina) in the beloved video game, will now be played by Bella Ramsey (Games of Thrones).
The star-studded cast also includes:
Pedro Pascal (The Mandalorian, Game Of Thrones) as Joel Miller
Gabriel Luna (Agents of S.H.I.E.L.D.) as Tommy Miller, Joel's younger brother
Merle Dandridge (Station 19) as Marlene, like in the video game
Jeffrey Pierce (Love, Death & Robots, The Last of Us: Part II) as Perry
Anna Torv (Fringe) as Theresa "Tess" Servopoulos
Murray Bartlett (The White Lotus season 1) as Frank
Nick Offerman (Pam & Tommy, A League Of Their Own) as Bill, Joel's old friend he'll come across while traveling
Note that Ashley Johnson and Troy Baker, who voice the two protagonists of the game, will also be featured in the series. Johnson will portray Anna Williams in the first and eighth episodes of this first season, while Baker will take on the role of James in episode 1.
Trailer For "The Last Of Us": An Epic And Thrilling Journey Ahead!
Check out the main characters of "The Last of Us" and their thrilling journey in the trailer below!
The Release Date Of "The Last of Us" Is Fast Approaching!
Get ready! The release of the much-anticipated series "The Last of Us" is quickly approaching. Initially planned for 2022, the show will begin airing on HBO Max starting January 15th, 2023, with the first episode lasting over an hour. Then, every week until March 12th, you'll be able to tune in to watch a new installment of the series. The first season has nine episodes in total.
Here's the link to HBO Max: hbo.com/the-last-of-us.
A Stunning Production
With the series "The Last of Us," the developers are seemingly pushing the limits of gaming while staying true to the philosophical spirit of storytelling. They strive to offer a distinct and immersive experience through an action-packed plot, weaving together hardcore action and psychological drama. And it is worth noting that the project has benefited from a much larger budget than what HBO provided for "Game of Thrones," raising anticipation for what could be a groundbreaking show. Who wouldn't be anxiously awaiting more?