The Story Told In "The Almond And The Seahorse"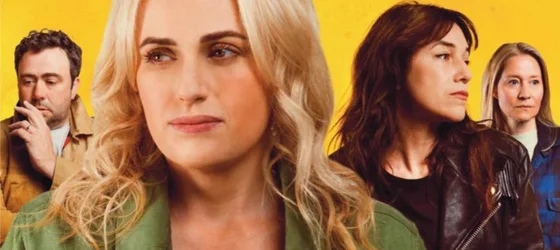 When Sarah and Toni met for the first time in Dr. Farmer's office, their stories were so alike, yet so distinct. Despite coming together under very different circumstances, they were linked by the same pain - the reality that their partners were stuck in a cycle of confusion and turmoil following an accident. Both Sarah's husband, Joe, and Toni's spouse, Gwen, suffer from a traumatic brain injury. Joe is living with amnesia, the result of surgery, and Gwen is stuck in a time loop after a car accident. She cannot move on from the painful events of 15 years ago.
Sarah and Toni might have seemed like complete opposites at the first meeting, but their connection soon became undeniable. Coming from different backgrounds yet facing similar challenges, the two women bonded over their shared struggles. As they talked more and shared personal stories, Sarah and Toni were surprised to find how much they had in common. From caring for ailing partners to finding the motivation to keep fighting despite hardship, they both understood what it was like. And with that understanding came a growing closeness between them - a comforting connection that neither could ignore.
A Poignant Tribute To The Invisible Warriors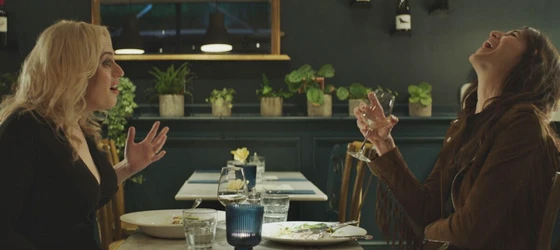 Celyn Jones and Tom Stern's poignant film is an absolute work of art - a masterpiece of human emotion and empathy when it comes to exploring themes of love, devotion, courage, and suffering. Every scene in this movie vibrates with authenticity as we follow the story of characters whose life journeys confront us with more than just sweeping drama.
"The Almond and the Seahorse" is a powerful film that shines a much-needed light on invisible disabilities, giving voice to many of society's most misunderstood individuals and giving them—and their loved ones—a voice that isn't often heard. "The Almond and the Seahorse" explores the impact of traumatic brain injury, but more than that, the movie serves as a much-needed tribute to the caregivers who sacrifice above and beyond to provide love and support.
This celebration of unconditional love is not one based on pity or harshness; it focuses on the complexity and beauty found in a deep bond between two people. Brimming with empathy, "The Almond and the Seahorse" serves as much more than simple entertainment.
The Amazing Cast Of "The Almond And The Seahorse"
The cast of "The Almond and the Seahorse" is truly remarkable!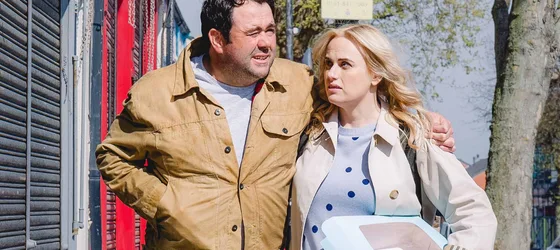 Rebel Wilson takes on a difficult acting challenge as Sarah, her first dramatic role deviating from her usual comedic repertoire like in "Pitch Perfect" or "Jojo Rabbit," with Celyn Jones (Set Fire to the Stars) in an equally all-encompassing feat of directing, writing, and acting as Sarah's husband Joe.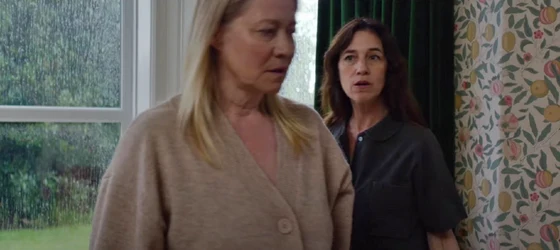 The performance of Charlotte Gainsbourg as Toni, a lesbian in the film, is certainly one of the surprises that have caught the attention of her fans. Gainsbourg (Samba, Antichrist, Nymphomaniac) and Trine Dyrholm (Queen of Hearts), as Toni's lover Gwen, make a charismatic on-screen couple, and the repartee between them is laced with warmth and heart.
Here, Gainsbourg displays exemplary levels of depth, resilience, and courage while portraying Toni's tenderness and boundless emotion.
Meera Syal (Yesterday, The Sandman), Alice Lowe (Black Mirror: Bandersnatch, Sightseers), Ruth Madeley (Don't Take My Baby, The Rook), and Rachel Adedeji (R.I.P.D. 2: Rise of the Damned) complete the central characters.
It's not always easy to bring together the right elements for a successful story. However, actor and screenwriter Celyn Jones and cinematographer Tom Stern have done an amazing job with their first movie. Combining the right ensemble of actors, they have created a powerful and captivating story.
Watch The Trailer
The trailer for this movie presents us with two couples impacted by traumatic brain injuries, each with a unique and charming story.
Don't Miss Out On This Chance To Watch "The Almond And The Seahorse"!
On December 16, 2022, "The Almond and the Seahorse" is premiering in select theaters. You can also stream it on Apple TV. Here's the link: itunes.apple.com/us/movie/the-almond-and-the-seahorse.