Directed by Chase Joynt, "Framing Agnes" offers an original and powerful perspective on the struggles faced by the transgender community. Furthermore, with famous trans stars, actors, and thinkers featured in the cast, "Framing Agnes" showcases trans people that changed the game while debunking the myth that trans history makers were isolated figures. And by blending fiction and non-fiction elements, this documentary presents a nuanced and thought-provoking exploration of transgender experiences throughout time.
"Framing Agnes": Exploring American Trans History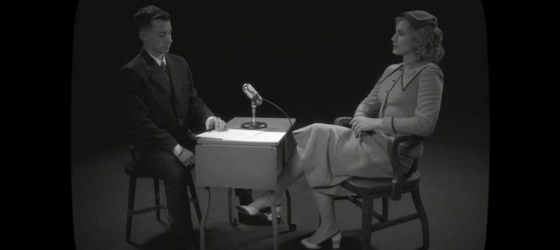 Chase Joynt's "Framing Agnes" is a must-watch for anyone interested in exploring American transgender heritage. The film uncovers records from the UCLA gender clinic dating back to the 1950s. It follows a group of trans actors as they confront the legacy of young trans individuals forced to choose between honesty and access to healthcare. Through an intelligent and inventive narrative method, the film draws on academic studies on gender to explore the experiences and lives of transgender people, both past and present.
Christine Jorgensen: Pioneering The Transgender Journey in American History
The film sheds light on the struggles that transgender Americans have faced throughout history, including Christine Jorgensen's groundbreaking journey in 1952 as a trans woman. She was also the first transgender person to undergo gender affirmation surgery. Despite her historic achievement, it took decades for transgender Americans to gain recognition and fight for their rights.
The Discovery Of Agnes
In collaboration with sociologist Kristen Schilt, Joynt made a fascinating discovery in UCLA's gender archives: records of conversations with a young trans woman named Agnes who participated in a study conducted by Dr. Harold Garfinkel, an ethnomethodology specialist, in 1967.
Ethnomethodology is a type of social science research that focuses on how people create order and meaning in their daily lives. It studies how people reason, judge, decide, and coordinate their actions in societal situations. This approach was launched by Harold Garfinkel in the 1960s. He wanted to know how people use their everyday knowledge of social structures to get by in life.
Garfinkel observed with admiration as Agnes navigated her daily life carefully concealing the potential danger of being exposed for who she truly was - a transgender person. Agnes has become an icon in the trans community for her efforts to receive gender affirmation surgery.
Moving Interviews With Trans Individuals
The film also features intense interviews with other transgender women and individuals interviewed by Dr. Harold Garfinkel. These interviews are sure to move you, like the one with Georgia, a black trans woman facing a lot of obstacles in her life, as you can see from its trailer below.
Trailer: Let Yourself Be Charmed By "Framing Agnes"
To get a taste of what's in store, check out the captivating trailer for the movie "Framing Agnes." This trailer skillfully uses words and images to capture attention, and the story promises an exciting journey that you won't want to miss.
Meet The Incredible Cast Of "Framing Agnes"
But it's not just the trailer that hooks you - the cast of this documentary is nothing short of amazing! With well-known names like Zachary Drucker, Max Wolf Valerio, Angelica Ross, Silas Howard, Stephen Ira, and actress Jen Richards, each member of the cast delivers authentic and emotional performances that create a poignant experience in "Framing Agnes."
"Framing Agnes" - A Captivating Documentary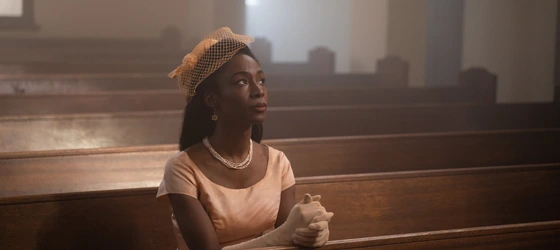 A Fascinating And Human Story
"Framing Agnes" is a documentary that sheds an illuminating light on forgotten transgender historical figures and their contributions to American society. The film offers an unprecedented perspective on these individuals as complex human beings rather than objects of study, using real conversations and reenactments. Moreover, transgender historian Jules Gill-Peterson provides valuable insight to help the different layers of the film come together harmoniously.
An Ode To The Transgender Community
Not only does "Framing Agnes" highlight the transgender history, but it is also an ode to the transgender community and their often overlooked contributions to American society. Director Chase Joynt hopes to subvert narratives that isolate transgender individuals by emphasizing their history and showing trans communities have been navigating life and world-building together behind the scenes before "trans" was a thing.
A Significant Shift In Perception
This documentary encourages viewers to shift their perception of gender and see transgender individuals as human beings with rich personal histories. Actress Laverne Cox reminds viewers of the importance of understanding the life of transgender individuals beyond just surgical procedures.
An Impressive Blend Of Modern Colors With Classic Images
Also, the mix of modern color with classic black-and-white images in "Framing Agnes" gives voice to a complex set of subjects whose humanity shines through. While the film's framing devices are impressive, they ultimately take a backseat to the powerful message conveyed by the actors.
In conclusion, "Framing Agnes" is a must-see documentary for those interested in learning more about forgotten trans historical figures or exploring the often overlooked stories and contributions of the transgender community to American society. Besides reminding you that cinema can unite people and make you feel less alone, it also provides you with a gateway to explore more.
Watch "Framing Agnes" Now Available On VOD!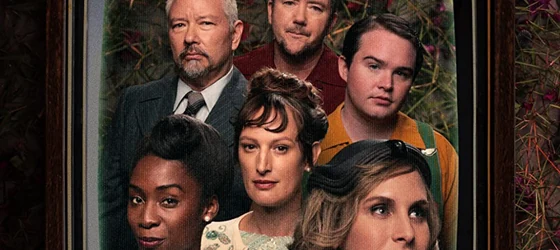 Sundance's award-winning documentary "Framing Agnes" was selected for some of last year's most prestigious film festivals and is now available for streaming on popular VOD platforms. You can watch it on Amazon Prime Video at amazon.com/gp/product/B0B8TGG5Q4, on Vudu at vudu.com/content/movies/details/Framing-Agnes, or via AppleTV+ at tv.apple.com/ca/movie/framing-agnes.
In addition to its online release, the film will be shown in select American and Canadian cinemas during the winter of 2023. To see a list of participating theaters and screening dates, visit the film's official website at framingagnes.com.