Perfect for a girls' night out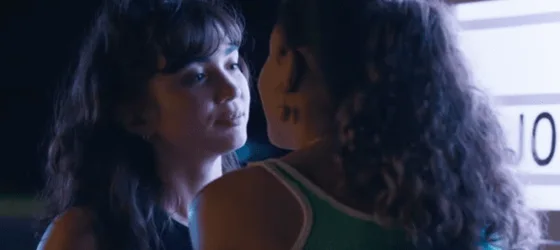 According to the official synopsis, "Crush" follows Paige, an aspiring young artist who is forced to join her high school track team. Paige uses this as an opportunity to pursue the girl she's been harboring a long-time crush on. But she soon finds herself falling for an unexpected teammate and discovers what real love feels like.
Meet the cast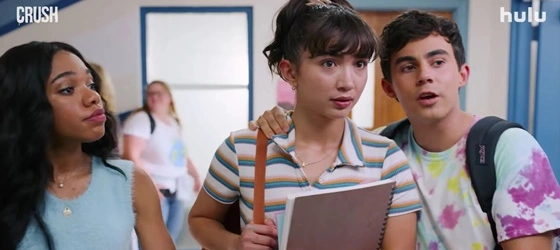 The film's cast is multicultural, which is one of the best things about it. Rowan Blanchard (Girl Meets World, Snowpiercer) plays the lead role. Auli'i Cravalho, Tyler Alvarez, Teala Dunn, Isabella Ferreira, Aasif Mandvi, Rico Paris, Michelle Buteau, and Megan Mullally round out the main cast.
For women by women
"Crush" is a refreshing take on high school romance as we know it. Plus, the film was conceived by an all-female team, and it shows. The script written by Kirsten King and Casey Rackham portrays this first love in a very realistic way, while the direction by Sammi Cohen (Hollywood Darlings) brings the characters and their emotions to life.
Watch the "Crush" trailer
Check out the trailer for "Crush" below! The movie is set to release on April 29, 2022, exclusively on Hulu. So mark your calendars and get ready for a fun-filled film that will surely make you laugh and warm your heart.
(I wish I have a mom like that! lol)
Watch on Hulu
To stream "Crush", simply head over to Hulu: hulu.com/movie/crush.
A fresh take on teen rom-com
Teen romantic comedies can often feel repetitive and formulaic, but "Crush" offers something refreshingly different. Also, with its diverse cast, the movie helps to add some much-needed diversity to the teen romance landscape. Although the plot of "Crush" may not be original, the execution is sweet. If you're looking for an enjoyable romantic comedy, this film is worth a look.