For their part, the Waterfords are about to stand trial for their crimes after being arrested because Serena (Yvonne Strahovski) secretly negotiated with Canadian authorities to arrest her husband for access to Nicole.
This is the conclusion of "The Handmaid's Tale" season 3. It is now time to look at season 4.
Release Date of "The Handmaid's Tale" Season 4
Might as well start with the bad news. We were expected to watch season 4 of "The Handmaid's Tale" in fall 2020, but that won't be possible because the coronavirus pandemic has impacted the filming of the series as it has on many others.
The good news is that filming has resumed.
As I mentioned the other day when talking about "Warrior Nun", some series have started filming episodes again.
For "The Handmaid's Tale", filming had started as planned before the pandemic. They managed to film for two weeks before the lockdown, but it wasn't enough to get all the episodes as you can guess.
"We were two weeks into shooting when we shut down, so we didn't get a lot in the can," Elisabeth Moss previously told Deadline. "Our writers are still writing, and they're continuing to write the season obviously remotely from their own homes separately, and that train is still chugging along."
Luckily, filming resumed in September, but I might as well tell you we won't be able to watch the season in 2020. Hulu, the platform that streams the series, has announced that "The Handmaid's Tale" will be released in 2021 without giving any specific release date for the moment.
Watch The First Trailer Of "The Handmaid's Tale" Season 4
I can't wait to get back to the series and find out what lies ahead for our two lesbian characters, Emily (Alexis Bledel) and Moira, who are trying to rebuild themselves in Canada after fleeing Gilead. What will happen to them? How will the story evolve?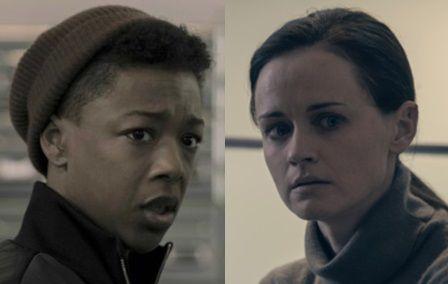 Created by Bruce Miller and based on the novel "The Handmaid's tale" by author Margaret Atwood, season 4 of the series will be composed of10 episodescompared to 13 for the previous seasons. Watch the very first teaser of "The Handmaid's Tale" season 4 below. The video contains many passages from season 3 and a few new from season 4:
What We Know About The Handmaid's Tale Season 4
Let's see what will happen to The Handmaid's Tale cast and characters in this new season.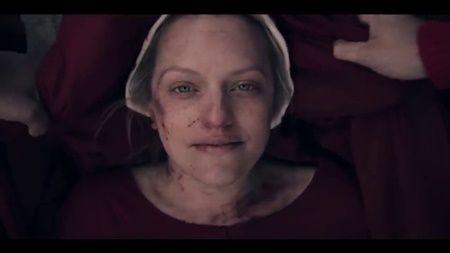 We can well imagine that she is still alive and that she will have to suffer the consequences of her actions.
Note that the actress who plays June, Elisabeth Moss, made her directorial debut in episode 3 of this new season. She joked that her greatest challenge has been working with the "incredibly demanding" lead actress.
Updated November 2020: June is alive and closer than ever to bringing down Gilead with the Mayday resistance and Commander Lawrence.
June may have a new enemy, and not necessarily the one she expects. It might be Mrs. Reyes, the new character who makes her debut in season 4 (see below).
Note that we might see June escape from Gilead, not necessarily in season 4, but the actress playing June has speculated that June might have a happy ending, although the term "happy" was not necessarily meant to be taken literally. Not everything will be perfect.
"It depends what you define as happy," she said in an interview with The Times.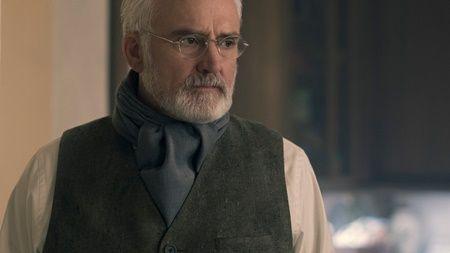 He will be back in season 4.
Updated November 2020: In an interview with TV Line, the actor who plays the role of Lawrence, Bradley Whitford, said that Lawrence will be "conflicted".
"Lawrence is clearly conflicted, and the reason he's able to be conflicted I think is because of Eleanor, his wife, and Julie Dretzin, by the way, was just, like, absolutely perfect."
As to whether June and Lawrence's relationship will always be perfect, nothing is certain.
"I really don't know where he's going to land. I honestly don't," Elisabeth Moss (June) said. "I'm not trying to be cute, and I have a sense that Bruce isn't sure either, and that just makes it more terrifying for June."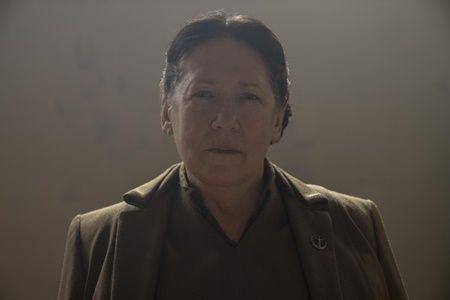 Unsurprisingly, Aunt Lydia (Ann Dowd) is furious with June and Commander Lawrence.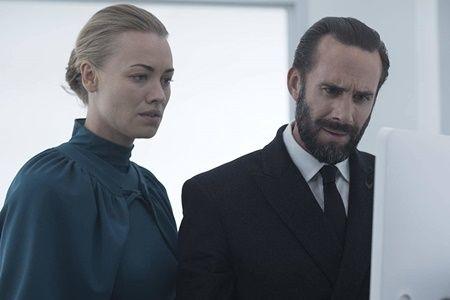 I don't know if we will see Fred Waterford (Joseph Fiennes) and his wife Serena Joy Waterford (Yvonne Strahovski) on trial in season 4, but they will be tried for their war crimes.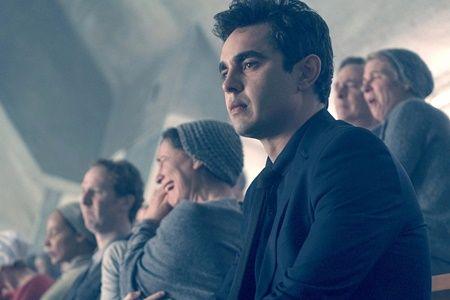 The past of Nick (Max Minghella), which remains very mysterious, will continue to be revealed in new episodes.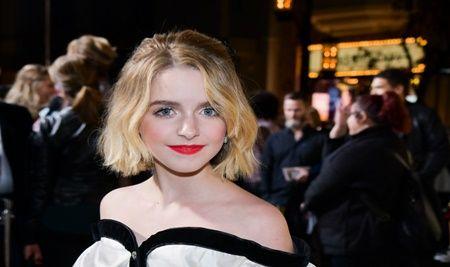 Ms. Keyes (Mckenna Grace) will be the new character we will discover in this new season. This teenager married a commander much older than her.
The character is described as a young woman with "a rebellious, subversive streak, and is calm and pious on the outside with turmoil, even insanity, on the inside."
Updated November 2020: Expect surprises and change.
Elisabeth Moss (June) added that there were "surprises in season 4 about where we take the show".
She said: "We don't want to keep doing the same thing.

"You can't just keep June in this place where she's tortured all the time. It's boring."
Photo: Mckenna Grace (Getty)