"The Wilds" is a teen survival series created by Sarah Streicher (Daredevil) that focuses on a group of teenage girls who are forced to work together to survive on a strange deserted island after a plane crash.
But, as the episodes progress, we learn that they are actually subjects in a women's empowerment program called Dawn of Eve designed by Gretchen Klein (Rachel Griffiths).
Klein has selected eight teenage girls to take part in a social experiment. Unbeknownst to the girls, they are being watched 24/7 by Klein's team, who is secretly testing their reactions to a series of unusual situations. The girls are pushed out of their comfort zones. They must use their unique skills to build shelter, find food and water, and defend themselves against the many dangers that they encounter. The purpose of the experiment is to observe how the girls interact with each other and to see how they develop over time. Klein is also looking for signs of leadership and resilience.
As the experiment continues, it becomes clear that each girl has something special to offer. Along the way, they form strong bonds with each other and learn to trust their own instincts. But what will happen when they find out they've been deceived?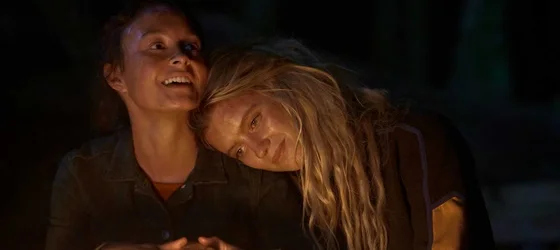 The first season of "The Wilds" was all about introducing the characters and setting up the story. We saw the girls grow closer as the season progressed, and we learned more about their pasts and what drives them. The second season of "The Wilds" will continue to follow the characters as they develop and grow. Toni and Shelby's relationship will continue to blossom, and we'll see them face new challenges. We'll also see how the other girls react to the growing relationship between Toni and Shelby. Season 2 promises to be an exciting season, full of drama, romance, and suspense.
Watch "The Wilds" season 2 trailer
When the girls are held for questioning in a building by supposed FBI agents, it is revealed that there is also a group of teenage boys.
At the end of season 1, the girls are taken captive and interrogated by so-called FBI agents. They have to go through each event in painstaking detail, and Leah begins to feel something is very wrong. With Shelby's help, Leah manages to finds a way out that leads her to discover the existence of a group of boys undergoing the same experience as them. Season 1 ended with this suspenseful cliffhanger, leaving many questions unanswered. Thankfully, the trailer for season 2 offers a few tantalizing clues about what's in store.
It seems that in season 2, all the girls now know the existence of this other group of boys who are experiencing the same thing as them but on another island. The boys will have to face their fears and learn to work together in order to survive, while the girls will be constantly testing the limits of their friendships. This new season will also contrast the tensions within the group of boys and their struggles with the group of girls, as you can see in the trailer below.
"The Wilds" season 2 to return on Prime Video
"The Wilds" season 2 will be available on Amazon Prime Video on May 6, 2022. Season 1 was an intense and emotional rollercoaster, and it looks like season 2 will be just as wild. The announcement trailer gives us a glimpse of what's to come, and it looks like the girls will be facing even more challenges. There are new characters, new threats, and new mysteries to solve. I can't wait to see what happens next. I'm already counting down the days until May 6th.