Since its debut in 2018, this dramatic series that centers on the ties between a group of friends and their capacity to reach out and support each other after the sudden death of one of their close companions has earned critical acclaim and resonated with viewers.
The fourth season was a season of captivating surprises, intense dramatic moments, and flashbacks that gave fans an insight into the characters' backgrounds. Well-crafted scripts, gripping plotlines, and outstanding performances by the main cast sowed the seeds for a viewership success story. Now get ready for the grand finale! The fifth and final season of "A Million Little Things," which will feature three groundbreaking queer characters again, is almost here. Tune in to find out all the exciting details about what's in store at the end of this amazing show.
"A Million Little Things" Season 5: A Bonded Family Until The End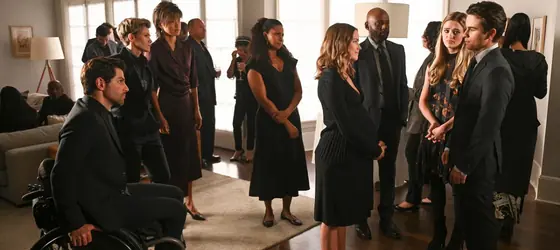 In the upcoming fifth season of "A Million Little Things," viewers will be taken through the depths of sorrow, love, and especially friendships that have been a recurring theme of the show. Here's the official synopsis for season 5:
"As Rome Howard says, 'Life isn't just about the moments. It's about who you share them with.' And as the fifth and final season of the beloved ABC drama series A Million Little Things unfolds, we'll watch through laughter and tears as we bring this incredible journey to its conclusion. Along the way, we'll explore the depths of friendship, love, and sorrow as we bid this special family of friends goodbye. Once again, we'll prove that friendship really is a million little things."
"I know seeing this show end may be sad for many people (especially my mom, who watches live every week), but I always knew I wanted to follow these friends for 5 seasons and leave them when the time was right," the show's creator and executive producer DJ Nash said in a statement. "When we started making our show, I never could have imagined this incredible community of 'Millionaires' who would come together and not only watch but also share with each other their personal struggles, their pain, and ultimately their true grit. I am both honored and humbled by all of it and am so in awe of the incredible actors, writers, directors, and crew who lend their talent to make our show. I am also so grateful that ABC now makes mental health awareness one of the top issues for which it advocates. Terrence and I can't wait for the Millionaires to watch what we have planned for our final season."
The Cast Remains Unchanged For This Final Season Of "A Million Little Things"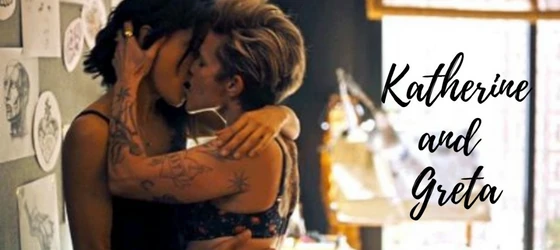 The series stars David Giuntoli (Grimm) as Eddie Saville alongside:
Romany Malco (Weeds), who plays Rome Howard
Allison Miller (13 Reasons Why), who plays Maggie Bloom
Christina Moses (Condor), who plays Regina Howard
Grace Park (Battlestar Galactica), who plays the queer character Katherine Saville
James Roday Rodriguez (Psych), who plays Gary Mendez
Lizzy Greene (Nicky, Ricky, Dicky & Dawn), who plays Sophie Dixon
Tristan Byon (Grey's Anatomy), who plays Theo Saville
Chandler Riggs (The Walking Dead), who plays Patrick 'PJ' Nelson
Lou Beatty Jr. (Finding Normal), who plays Walter Howard
Chance Hurstfield (Good Boys), who plays the queer character Danny Dixon
And out actress Cameron Esposito (Take My Wife), who plays the queer character Greta Strobe
A Nostalgic Look Back At The Story With A Retrospective Trailer
The retrospective trailer for "A Million Little Things" gives you a glance into the remarkable moments the characters have encountered up to this point. In addition, it reveals what you can expect in the upcoming episodes. Every second of this trailer is filled with anticipation as you get a glimpse of the spectacular finale that awaits both characters.
Release Date: Don't Miss The Exciting Premiere Episode Of Season 5
The eagerly anticipated first episode of the fifth season of "A Million Little Things" will be premiering on Wednesday, February 8th at 10:00 PM EST on ABC (abc.com/shows/a-million-little-things) and Hulu (hulu.com/series/a-million-little-things). You can follow the entire season with a brand-new episode every Wednesday. Season 5 is expected to span between 15 - 20 episodes, though the exact number is yet to be announced.