"Prisma" is an original series that was released on Prime Video this fall. Created by Ludovica Bessegato, Alice Urciuolo—the minds behind the hit show "SKAM Italia," the Italian adaptation of the Norwegian popular teen series "SKAM"—and Giulio Calvani, the eight-episode show centers on a group of teenagers delving into the complexities of identity, aspirations, and physical appearance while thoughtfully exploring questions of sexual orientation and gender identity. Also, it features multiple LGBTQ+ leads that offer an honest and entertaining showcase of diverse perspectives rarely seen on TV.
Get A Sneak Peak Of "Prisma"
Marco And Andrea's Journey To Find Themselves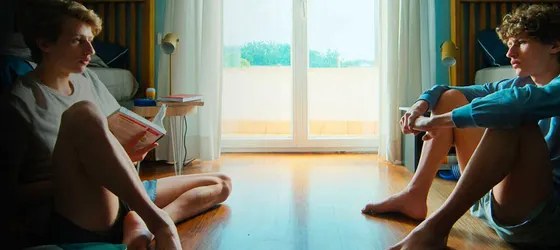 Through the collaboration of three creators, you have been gifted a captivating insight into the lives of two Italian twin brothers, Marco and Andrea. With each episode, they delicately guide you on the twins' journey, exploring a fascinating array of topics such as self-discovery, body image, and sexual awakening.
Marco and Andrea are an intriguing pair: while they were born as twins, their differences couldn't be starker. While they may appear as physical copies of each other, a delve into their personalities reveals that beneath the surface lie two people who are profoundly different. Despite this, they share a deep connection based on years of caring for each other, which usually surpasses any misunderstandings or disagreements that arise between them.
Underneath Andrea's typical and cool high-schooler exterior, their true gender identity is waiting to be unleashed on the world—but for now, it must remain hidden away. When no one is watching, Andrea finds a small amount of solace and relief by putting on stylish dresses and makeup. Finding no way out of their reality, they reach out into an alternate world instead; with a fake account on Instagram, they talk anonymously to Daniele, the person they are desperately and sadly in love with.
Unlike his brother, Marco is a nervous ball of energy when it comes to expressing his feelings for Carla. He is hesitant to look her way in case she sees what he is too scared to admit. His mood can change abruptly, from joy to despair, in seconds. However, deep down inside lives a poor romantic who simply yearns for the girl he loves so dearly to understand how much she means to him. Marco has been in love with her for two years now; but is still yet to take a step forward, held back by the fear of potential rejection.
This fascinating story follows two twins' paths of self-discovery as they take a step back to explore the underlying aspects of their personalities and challenge gender norms.
Other Stories You'll Follow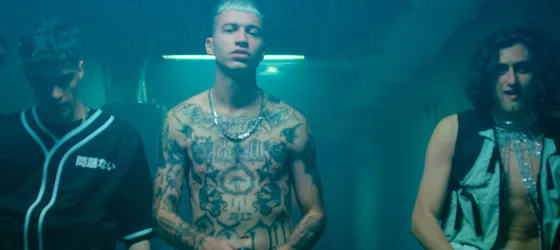 Gravitating around the two brothers are Daniele, Vittorio, and Ilo, who form Klan Bruxelles, a rap group determined to make it big.
At the heart of the story is also Daniele, who falls madly in love with a mysterious person he's talking to on Instagram. Little does he know that this person is actually Andrea and that meeting them face-to-face could be closer to reality than he believes. (And the end of the show is just perfect!)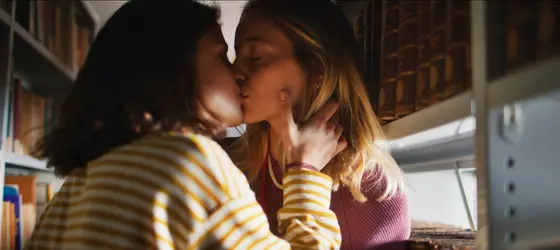 Nina is another LGBTQ character in the series. She desperately tries to reconcile with her ex-girlfriend Micol, despite their intentions to remain just friends. But Nina will also unexpectedly finds herself falling for someone else during this season.
Carola continues forward while making strides in her relationship with Marco, with help from Andrea, as she resiliently faces whatever obstacle comes her way.
Meet The Cast Of "Prisma"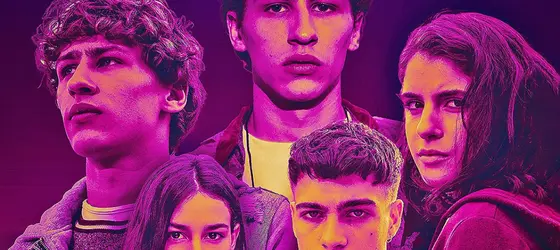 While most of the cast of "Prisma" is relatively unknown, Lorenzo Zurzolo won't be a surprise to many after his portrayal of Niccolo in the Italian series "Baby," which has been quite popular on Netflix lately.
Thus, the cast for this first season of "Prisma" includes:
Mattia Carrano as Andrea and Marco
Lorenzo Zurzolo as Daniele
Caterina Forza as Nina
Chiara Bordi as Carola
LXX Blood as Vittorio
Matteo Scattaretico as Ilo
Elena Falvella Capodaglio as Micol
Why "Prisma" Will Keep You Entertaining For Hours
Powerful Female Characters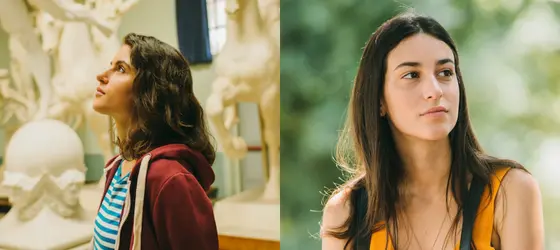 Before I decided to watch the series, I was a bit hesitant. I expected it to be like many other shows that sideline their female and LGBTQ+ characters, with them playing second fiddle. However, my assumptions were wrong; the female characters in this show were as present and significant as their male counterparts. They not only populated most scenes, but also played an integral part in advancing the storylines.
Mattia Carrano's Performance Will Leave You Spellbound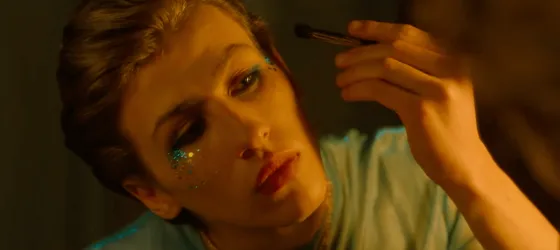 Mattia Carrano has truly earned every ounce of praise he receives for his performance in "Prisma." Not only is he capable of seamlessly and believably switching between two characters, the twins Andrea and Marco, but he also brings such wonderful depth to the departure of those who transition gender or identity. He portrays Andrea with captivating honesty and sensitivity.
A Whirlwind Of Emotions
"Prisma" is an engaging and engrossing series that brings to light relevant topics such as gender identity. The plot heavily pivots on an understanding of gender and adds a layer of complexity. This layer adds intrigue; but also does justice to the topic by tackling it from various angles.
You'll find yourself captivated throughout each episode as the characters slowly but surely come alive and reveal their rich stories.
Aside from this, each character has a distinct personality and arc: no two characters are exactly alike in their experience or growth. Although certain aspects may seem a bit superficial, "Prisma" is sure to keep you hooked until its unpredictable ending.
Watch The Trailer For "Prisma"
With infectious electro music playing in the background, the trailer for "Prisma" will take you on a mesmerizing ride to meet all the characters and learn their stories, sometimes ones they're keeping secret.
(Sorry, Amazon didn't release a trailer with English subtitles, but you will be excited to know that the series is available in many languages, including English, French, Portuguese, German, and so much more. The list of languages available can be found on the Prime Video page shared below.)
Watch "Prisma" On Prime Video
The first season of the eight-episode series is now available to stream on Amazon Prime Video. Here's the link: primevideo.com/detail/Prisma.
Will There Be A Season 2?
Although the series has been an incredible success, this isn't enough to make a call on its future. There's no knowing whether it will be renewed or, sadly, canceled. The suspense is killing everyone who loves the show, as we are all hoping for more.