Last month, SYFY announced the end of Wynonna Earp on its network as we awaited the airing of the final six episodes of season 4 scheduled to begin on March 5, 2021.
Showrunner Emily Andras would like to see the story continue even though she said she was proud of the season 4 finale.
"I'd like to thank our wonderful cast and crew, all of whom were instrumental in bringing Wynonna Earp to our loyal and passionate audience," she said in a statement. "We couldn't be prouder of these last six episodes on SYFY and are thrilled to share them with our beloved fans, who have changed our lives forever. I have been honored to tell Wynonna and her family's story, and along with Seven24, Cineflix, and CTV Sci-Fi, are hopeful we can continue to share their inspiring tales in the future."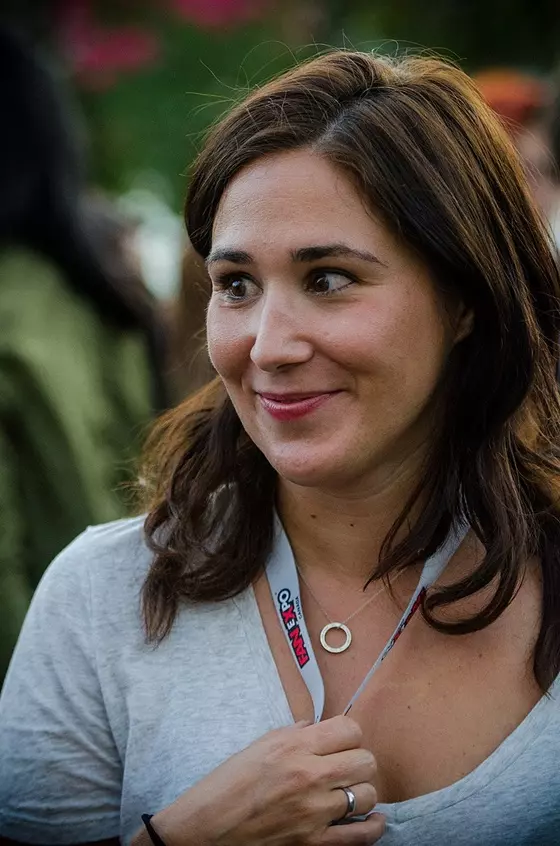 Showrunner Emily Andras
So What Happened?
Several issues had already threatened the production of season 4, including financial woes.
Add to that the coronavirus pandemic, which resulted in additional expenses. For example, the production of the second part of this fourth season had to be postponed to July.
In short, it was enough for SYFY to announce the non-continuity of the series beyond season 5 on its network.
"Every once in a while a show comes along with a powerful message that resonates beyond all expectations with its fans, and for SYFY that show has been 'Wynonna Earp,'" said NBC Universal Entertainment Networks Chairman Frances Berwick. "We are so grateful to Emily Andras and her incredible team who brilliantly brought light to real issues around identity and sexuality throughout the series four-season run. From the very beginning, this show deeply connected with our viewers—reaching new fans every season, filling up Comic-Con theaters, securing write-in award nominations, and even landing multiple fan-funded Times Square billboards. To our 'Earpers,' we are so proud to have shared such an incredible narrative with all of you. Thank you for your passion and thank you for taking this journey with us."
IDW CEO Ezra Rosencraft also wanted to thank everyone:
"We are so proud of 'Wynonna Earp' and everyone involved with the show. We are grateful to SYFY for giving such a great run to such a special show. Emily's incredible drive, the incredible team, and the incredible fandom made being a supporting player on its four-season journey a true honor."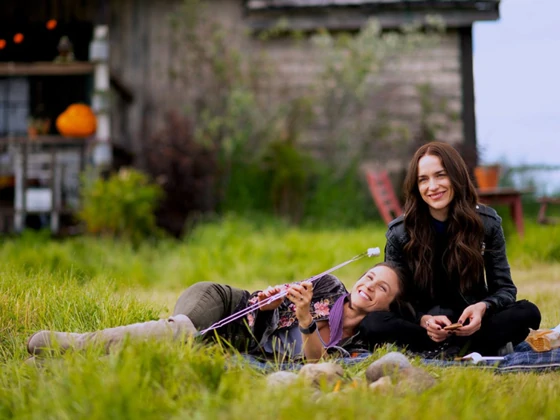 What If This Wasn't The End Of Wynonna Earp
What's important to understand here is that SYFY doesn't produce the series, it airs it. And so the network has decided to stop airing Wynonna Earp after season 4.
It is then quite possible that Wynonna Earp finds a new home for season 5.
As Wynonna Earp's showrunner explains, discussions are underway with U.S. streaming platforms to continue the story because really, all that's missing is a U.S. broadcaster, the rest is there:
"We are in meetings all the time and I am constantly getting an updated list from the producers ranking our targets of opportunity. I can't say who has said yes and who has said no," Andras said in an interview with The Hollywood Reporter. "I would also say that in a weird way, while it may look more dire to the public, I think that season five is almost easier than season four because [Canadian distributor] Space stepped up in season four financially. We have an international distributor, Cineflix, that has sold out all over the world again. Netflix is still in as far as second window. All we need is a U.S. broadcaster, which is not as much moving around the chess pieces as it even was in season four. All the big people are in play, from IMDbTV to Paramount+, Hulu. Name a streamer, they have gotten a call from us."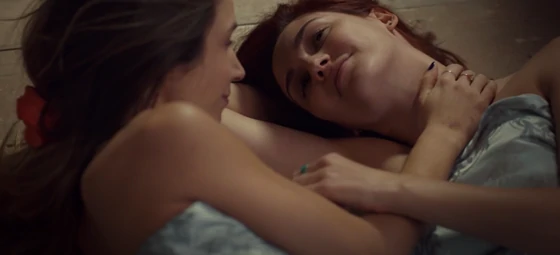 What If This Was The End Of Wynonna Earp
However, season 4 may mark the end of Wynonna Earp and Andras wanted to share her pride in being able to offer a final season and a final episode that would live up to the fans of the show.
"I hesitate to say it's the end, but I'm extremely proud of the season and I'm extremely proud of the last episode of season four," she said. "There are worst feelings to be known for, when someone reads a book and gets to the end and says, 'Oh my gosh, that was so wonderful but I wish there was more.' If that's the feeling people have at the end of season four, that's pretty rare on television. I'm really hoping that Paramount+ picks us up. I'd really love the privilege of coming back in a few years, if nothing else, Deadwood-style, and doing a movie and picking up the characters years later. I know what that would look like and it'd be interesting to tell a story about legacy and aging. But yes, I'm happy with the end of season four and I hope the fans will be too."
I'll of course keep you posted. In the meantime, season 4 has resumed since March 5, 2021, at 10 PM ET/PT on SYFY. As for the final episode, it will air on April 19.
The first part of Wynonna Earp season 4 had a happy ending as Waverly (Dominique Provost-Chalkley), Wynonna's half-sister, finally got engaged to Nicole (Katherine Barrell), her longtime girlfriend.
Here is the trailer for season 4: