Get ready to embark on a magical journey with the long-awaited sequel to the iconic 1988 movie "Willow," whose story was written by George Lucas (Star Wars franchise). Boasting breathtaking visuals and thrilling action, this new TV series sure packs a punch. Get ready for captivating story arcs, with strong female leads at the forefront - including a sapphic couple that you won't want to miss! Prepare yourself for an adventure unlike anything before; it will enchant viewers of all ages. So don your seatbelt and make sure you're prepared for a ride full of magic - all courtesy of "Willow," the series!
After years of speculation and anticipation, fans of the classic '80s fantasy film "Willow" finally have something to be excited about. After executive producer Ron Howard and Lucasfilm director Kathleen Kennedy got together with screenwriter Jonathan Kasdan, they had the perfect team to reboot this beloved story as a series also called "Willow."
What Is The "Willow" Series All About?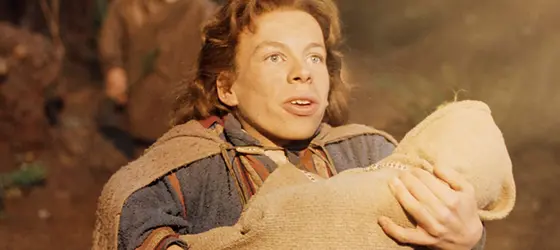 The story of the movie "Willow" has been a favorite classic for many years, and at the heart of the narrative is a special baby named Elora Danan. Through Elora's miraculous birth, it is revealed that she is meant to become an empress and save everyone from the darkness. As soon as she is found by Willow Ufgood, played by Warick Davis, an adventure begins as he sets out on his journey to take Elora to safety.
As the movie ends, Madmartigan (Val Kilmer) and Elora's mother (Rebecca Bearman) are off doing their part to protect the world and all its inhabitants. At the same time, Willow (Warwick Davis) and Queen Sorsha (Joanne Whalley) have also successfully completed their quest - saving precious baby Elora.
As the years pass, Willow and Sorsha's disagreement over Elora's upbringing put an enormous strain on their friendship. Willow wanted to teach Elora everything he had learned in the realm of magic, while Sorsha wanted Elora to grow up like any other young girl.
When the series begins, decades have passed, and everything has changed. Willow is living far away while Sorsha has become queen, having to take on the oppressive legacy left behind by her mother.
You will also find out that Elora has still not reached her destiny. Actually, the series begins with a brave princess in pursuit of her kidnapped twin brother.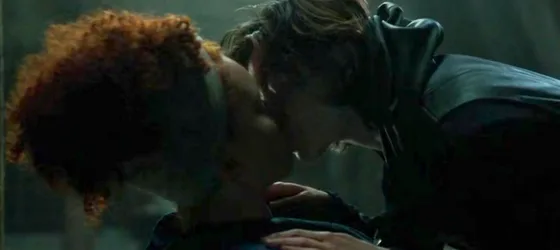 Indeed, the extraordinary tale of "Willow" begins with the disappearance of Airk Tanthalos (Dempsey Bryk), the son of Sorsha, which leads Princess Kit (Ruby Cruz) to set out on a brave mission to find him. Surrounding her on the quest is an imaginative mixture of characters, including Kit's girlfriend, Jade (Erin Kellyman).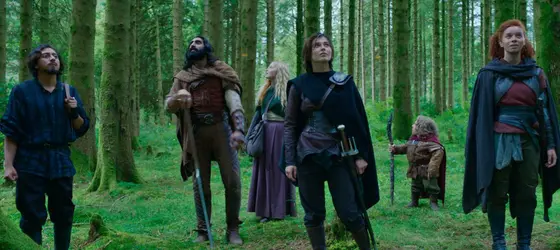 The rest of the group includes Kit's mysterious fiance, Graydon Hastur (Tony Revolori); a thief and warrior named Thraxus Boorman (Amar Chadha-Patel); and a pastry chef madly in love with Airk, Dove (Ellie Bamber).
As they journey together, Kit and the gang discover Willow - their missing piece of the puzzle. To save Airk, they must convince him to join their intrepid team of heroes. Onward they travel with newfound courage, facing the trials before them with determination and strength.
Here's The Trailer
Get ready for an adventure like no other. The trailer for "Willow" paints a picture of pure amusement and delight, with whimsical visual sequences and enchanting music that truly immerses you in its alluring tale. Experience the adventure now by watching the spellbinding trailer below:
Realease Date And Where To Watch "Willow" Season 1
Disney+'s highly anticipated original show, "Willow," has officially launched! The first three episodes of "Willow" season 1 are now available. Each Wednesday a new episode will follow until the season finale on January 11, 2023, with a total of eight episodes. Here's the link to Disney+: disneyplusoriginals.disney.com/show/willow.
"Willow": An Endearing Adventure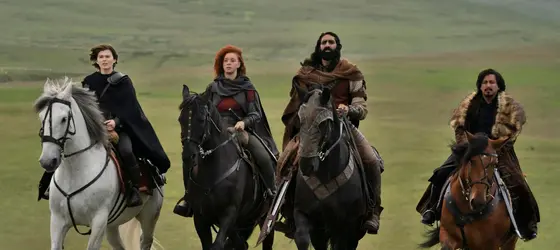 "Willow" is a truly exceptional series that captivates viewers with its engaging characters and thrilling adventures. It offers an exciting balance between modern CGI effects and the nostalgia of classic fantasy films from the 80s. You can follow your protagonists on heroic quests filled with pulse-pounding action - but what really sets this show apart are its unique, vivid characters that grow before our eyes over time.
Watching the show is a joy as it unfolds quickly and reveals its mysteries along the way. You won't find yourself impatiently waiting for long periods of time - it keeps you engaged all throughout!
The characters are further brought to life by talented actors. They exude energy and inject plenty of wit into the story, ensuring that viewers remain captivated without losing out on any dramatic moments. Each scene is carefully crafted so that emotion resonates with the audience, creating a truly memorable viewing experience.
Whether you are a nostalgic viewer of the original movie ready to re-visit a beloved classic or a newcomer introduced to a vibrant and magical world you won't soon forget, the brand-new series of the same name is an absolute must-see for fans of fantasy or anyone just looking for a fun show to watch.