The Cherokee Tribal Council is supposed to represent the people of the Cherokee nation. They are supposed to vote on tribal matters and speak for the Cherokee people but their opinion is not always what everyone else wants it to be.
The perfect example of this is when Cherokee Tribal Council turned down a marriage equality bill for the Qualla Boundary.
Why Cherokee LGBTQ People Are Not Concern By U.S. Laws?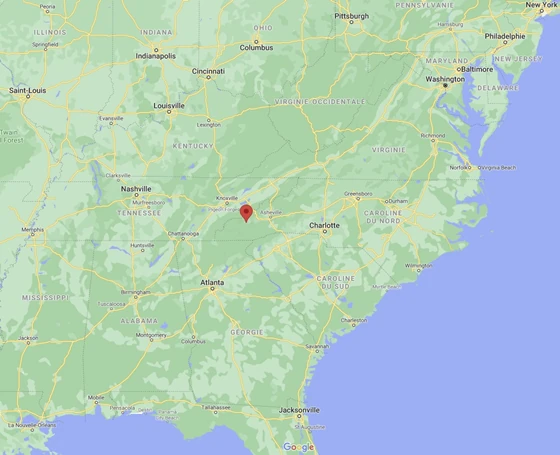 The Qualla Boundary is located in Cherokee, North Carolina. But even if a federal judge struck down the state's constitutional amendment banning same-sex marriage in October 2014, the court ruling did not directly affect the Cherokee tribe as it is a sovereign nation.
The same thing happened in 2015 after the U.S. Supreme Court legalized marriage equality nationwide.
Actually, in 2014, the Cherokee Council passed a resolution defining marriage as a union between one man and one woman by a vote of seven to one with two abstentions.
The resolution clearly states, "the licensing and solemnization of same-sex marriages are not allowed within this jurisdiction."
Therefore, Cherokee LGBTQ people have two options: they can either stay within Cherokee land like the Qualla Boundary but they can't marry or they can leave the territory and marry.
Did The Council Just Ignore Marriage Equality Bill?
Tribal member Tamara Thompson introduced legislation that would have allowed Cherokee same-sex couples to marry in Cherokee tribal courts.
The first reading was scheduled for June 1, 2021. But Cherokee Council did not take it seriously.
"Mr. Chairman, I know it's out of the ordinary, but I'd like to deem items two through nine read and tabled," asked Vice Chairman David Wolfe after Chairman Adam Wachacha asked for changes to the agenda.
Chairman Wachacha agreed.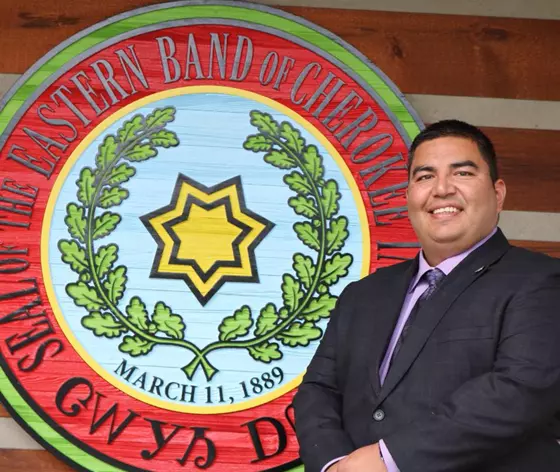 Chairman Adam Wachacha (photo from FB @adamwachacha09)
Wait. What about item one, the item to amend Cherokee law and legalize marriage equality?
13 minutes later, Chairman Wachacha realized they had not read and tabled Thompson's bill. So he asked the Council, "What is the pleasure of Council for this ordinance proposal?"
Then, when no one immediately spoke up, Chairman Wachacha said, "If there isn't any action taken to be read and tabled, that one shall die pertaining to Section 117-38(a) and (b), because it never got to start the process."
Chairman Wachacha did not even wait more than seven seconds for a response from his colleagues!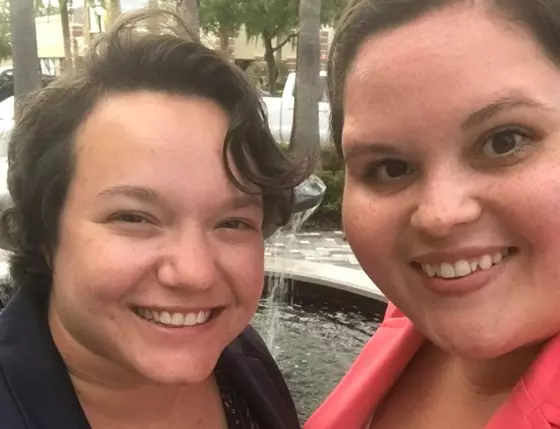 Tamara Thompson (left) and her partner Jillian Goldstein (courtesy of Tamara Thompson)
Tamara Thompson said that Council's actions last week were "disgusted" and "really kind of broke [her] heart."
"For the longest time, I thought this was simply an oversight. It's just a forgotten issue — nobody thinks this, it's just, they weren't thinking about it," she said. "Now I see it wasn't just a forgotten issue. It was a purposefully neglected issue."
Was The Cherokee Council Just Too Lazy?
In Cherokee law, Section 117-38(a) and (b) states that any proposed ordinances "shall" be:
assigned to an ordinance number
be read into the record by the clerk
must sit for at least 25 consecutive days
be voted by the Council
In no case does the law state that the Council is authorized to refuse to read an ordinance on the agenda, or to declare it dead on the floor even before the first reading.
And this first reading was supposed to be a formality. I mean, that's what the Tribal Operations Program told Thompson a couple of weeks before the meeting. They even said she didn't need to be there. So she was not in the room on June 1.
The Battle Is Not Over Yet
"I would have hoped that Council would not have made this as big of an issue, but I'm kind of glad they are in a way because it helped me to recognize that the fight's still going, and it kind of invigorated my own fight," Thompson said.
Thompson will submit another ordinance calling for marriage equality for the next session that will take place on July 1, 2021.
And be sure that she will be there this time. And she may not be the only one.
She also said she will consider filing an ethics complaint.
Tamara Thompson wanted to discuss legalizing marriage equality in the Cherokee nation but the Council did not take it seriously. Now, we know that this is not the end as Thompson will submit another proposed ordinance calling for marriage equality during an upcoming session hoping to make progress towards the rights to marry for Cherokee LGBTQ+ people.