"I'm proud to announce my campaign for the Iowa House in House District 91," Wyant announced in a news release. "Like many Iowans, I'm tired of our politics getting in the way of our progress. It's time to open back up the dialogue. If you have an open ear, come with an open mind. I'm ready to run a campaign for all Iowans."
The Iowa House District 91 is an open seat that includes all of Iowa County and portions of western and northern Johnson County.
Six Republicans against one Democrat
For now, Wyant is the only Democrat candidate for this seat and will face six Republicans, including Brad Sherman, Skylar Limkemann, Matt McAreavy, Devon Hodgeman, Adam Grier, and John George.
But who is Elle Wyant?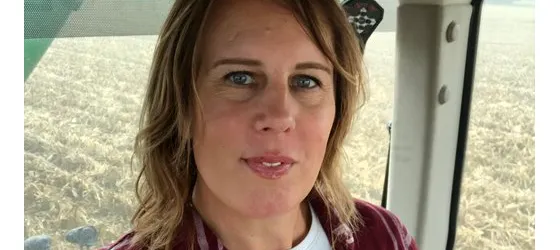 Elle Wyant is a 46-year-old transgender woman who grew up on a farm in Marengo and attended Iowa State University, graduating with a communications degree. She currently works in Air Cargo sales at UPS Airlines, where she also serves as the chair of the LGBTQ Business Resource Group.
Wyant has been an LGBTQ activist for years, serving on the board of OneIowa, a non-profit organization that works to advance, empower, and improve the lives of LGBTQ Iowans statewide after years of battling for marriage equality.
Wyant is the candidate who will fight for LGBTQ people
Elle Wyant is running to make an impact on all Iowans' lives, no matter their sexual orientation or gender identity. Her commitment to fighting for LGBTQ rights is unwavering. She believes everyone deserves the dignity and respect they deserve.
"I'm running because I believe in equity for all, not for some," she said. "I believe in equity in our schools by funding them fully, in our economy by championing a fair tax plan that gives Iowa families a fair shot, and by living up our reputation for being 'Iowa Nice' by building communities where everyone has the space to be fearlessly authentic."
Your vote matters
The primary election will be held on June 7, 2022, before the general election on November 8, 2022. Voice your opinion! Voice it loud and proud!
For more information, visit elleforiowa.com.