Indeed, the United Methodist Church in Iowa is making history with their newly adopted directive—a move that celebrates and promotes the equality of LGBTQ+ individuals by allowing same-sex marriage and the ordination of queer clergy. With this progressive action, they are demonstrating a commitment to inclusivity and acceptance of all individuals, no matter their sexual orientation or gender identity. It's an inspiring step towards a brighter, more accepting future for everyone.
The United Methodist Church is a dominant Protestant denomination in Iowa and across the United States that represents approximately 750 churches throughout the state and has about 150,000 members.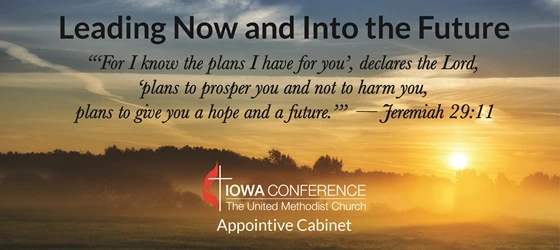 A game-changer for the LGBTQ community
With the new directive called "Leading Now and Into the Future" that took effect on January 1, 2022, the Bishop's Appointive Cabinet of the Iowa Conference allows churches and pastors "to follow their conscience" when it comes down to allowing same-sex marriages or ordering LGBTQ+ clergy.
"The way we've been doing things isn't necessarily working," said the Rev. Ron Carlson, dean of the Appointive Cabinet and a superintendent of Iowa's Camp Clear Lake District.
LGBTQ members of the church have been waiting for this day to come. They are happy that the church is taking steps towards inclusivity and acceptance after years of prejudice.
The hope is that this new policy will inspire other churches to be more open. We also hope that it will help more same-sex couples to feel welcomed in their faith and that more LGBTQ+ clergy will feel comfortable coming out and serving their community without fear of reprisal.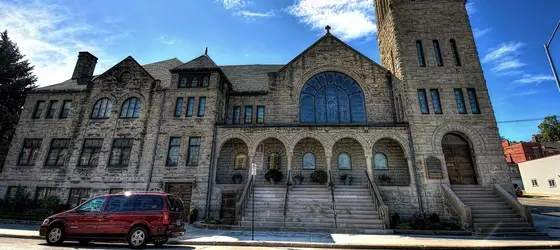 Photo by Kevin Schuchmann
United Methodist Church split confirmed
With this change, it seems that the United Methodist Church in America is heading towards a split with those who recognize same-sex marriages and open their doors to LGBTQ+ clergy; and those who do not want to evolve when comes down to these issues.
Unlike their Methodist counterparts in the United Kingdom, The United Methodist Church in America is opposed to the LGBTQ+ people. They have doubled down on discriminatory language that was previously used against our community at the church's 2019 General Conference.
The split is "the best means to resolve our differences, allowing each part of the church to remain true to its theological understanding," Bishop Cynthia Fierro Harvey said after this conference.