Access to gender-affirming care is becoming impossible in some states
Being a transgender teenager is hard enough without having to worry about whether you will be able to get the medical care you need. Yet this is the reality for much transgender youth in the U.S., where it is increasingly difficult to access care that is appropriate for their gender identity.
Alabama criminalizes health care for transgender people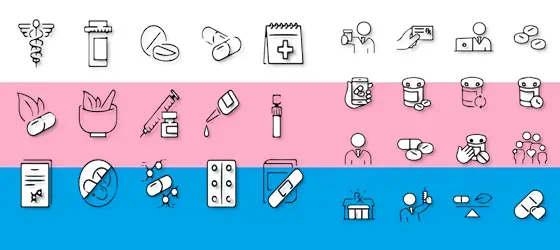 The recent passage of a law in Alabama criminalizing gender-affirming care for minors is an alarming development that could have far-reaching implications for the state's transgender community.
The law, which was passed by the state legislature and signed by the governor, makes it a crime to provide hormone therapy to people under the age of 18, with a penalty of up to 10 years in prison for violations.
This means that transgender minors in Alabama will no longer have access to the life-saving and affirming medical care they need.
In addition, the law will probably discourage doctors from providing any kind of gender-related health care to minors out of fear of prosecution.
This is a dangerous precedent that could have detrimental consequences for transgender people across the country.
Texas Governor's attack on transgender children and their parents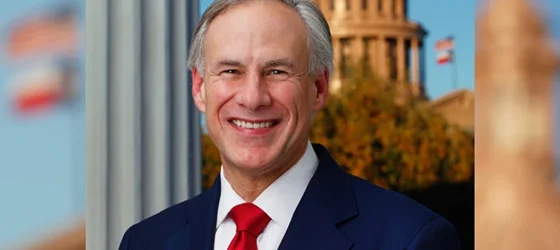 In Texas, a legal battle is brewing over the state's attempt to crack down on access to health care based on gender identity. Governor Greg Abbott has ordered that parents who allow their children to access such care be investigated for abuse.
The order is currently blocked by a court pending a hearing.
LGBTQ+ lawmakers rally for trans children's rights
The new measures being put in place by certain states are alarming, to say the least. It is clear that transgender youth and their families are not safe, and something must be done to change that. That is why LGBTQ+ legislators from 19 states have decided to mobilize and put protections in place as soon as possible. This is a vital step in ensuring that transgender children and their families can live without fear of discrimination or violence. It is also crucial in sending a message to the rest of the country that this kind of bigotry will not be tolerated.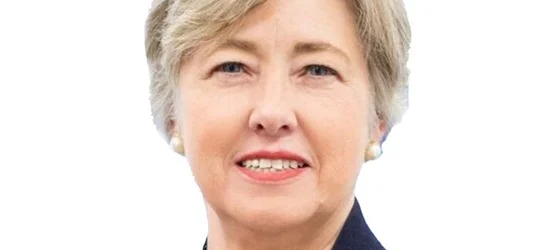 "When trans kids' lives are on the line, playing defense doesn't cut it," LGBTQ Victory Institute President and CEO Annise Parker said in a press release. "It's time to play offense. We are using the collective power of LGBTQ state legislators all across the nation to launch a counteroffensive that aims to protect trans kids and parents while also demonstrating that there is a positive agenda for trans people that lawmakers can support. While LGBTQ elected officials will fight tooth and nail to get these passed in every state, now we need allies to step up to help us get it done. And even in states that have little chance of these bills advancing, the message it sends is still incredibly important: Trans kids need to know they have leaders standing up and fighting for them."
LGBTQ+ lawmakers will introduce trans refuge bills across the United States. This type of legislation will protect transgender youth and their parents from potential sanctions related to their seeking and getting gender-affirming healthcare.
While the details of each bill will vary from one state to another, Senator Scott Wiener's bill from California provides a helpful model.
So, according to the Associated Press, Wiener's bill "would reject any out-of-state court judgments removing children from their parents' custody because they allowed gender-affirming health care" and "would make arrest warrants based on alleged violation of another state's law against receiving such care the lowest priority for California law enforcement."
"We're going on offense, we're going to protect LGBTQ kids and their families, and we're going to build a rainbow wall to protect our community," Senator Scott Wiener told the AP.
Such bills have already been introduced in three states - California, Minnesota, and New York.
Similar bills are expected to be introduced in Colorado, Connecticut, Florida, Georgia, Illinois, Kansas, Kentucky, Maine, Michigan, New Hampshire, New Mexico, Oregon, Rhode Island, Vermont, Washington, and West Virginia.
"Politicians across the country are playing games with people's lives by criminalizing the fundamental right of trans youth and their families to seek gender-affirming health care," said Minnesota state Senator Scott Dibble, one of the lawmakers who introduced a trans refuge bill. "While we cannot stop these despicable laws from being enacted in other states, we can make sure that these youth and their families can safely receive the care they need in Minnesota, without fear or hatred."
Washington state Senator Marko Liias added: "It is clear that politicians are using vulnerable trans people to stoke fear and hatred to win elections. We will not allow our state laws to be abused to serve their political agenda. I look forward to seeing Washington State join a coalition of states that are standing up for the rights and dignity of trans people."
It's great to see that some legislators are taking a stand against the hate and bigotry that's been spouted by politicians lately. These bills will help to send a strong message to trans youth that there are people who support them and are willing to fight for their rights. This is definitely a step in the right direction, and hopefully, other states will follow suit so that all transgender people can live without fear of discrimination.