Last year, Virginia approved a law aimed to protect transgender students. This decision required all state school boards to adopt inclusive policies before the beginning of the 2021-2022 school year.
The policy includes a section on bathroom accessibility: students have the right to use the restroom and locker room corresponding to their identity. In case these facilities are not available, some more private options should be provided.
This policy is more than just allowing students access to a certain bathroom; it also requires districts to use the preferred name and pronoun of every student and includes non-discriminatory dress codes and other measures for trans students to ensure their safety.
But some citizens and schools boards are opposing this as they believe it would cause sexual assault if transgender students were allowed access to bathrooms.
Fortunately, not everyone shares the same feeling. Some believe inclusive policies are necessary to protect LGBTQ+ students.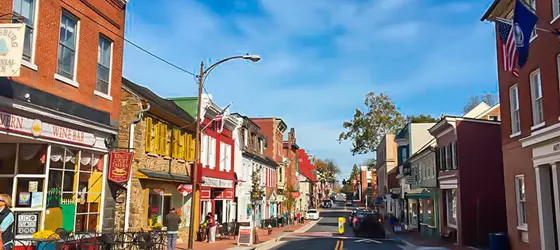 Loudoun County (Photo by: Famartin)
The Loudoun County School inclusive policy
The Loudoun County School Board's policy allows transgender student-athletes:
to play on teams based on their gender identity
to use bathrooms and locker rooms they feel comfortable with regardless of sex assigned at birth
and requires teachers, faculty, and staff to call out names by preferred name or pronoun
Also, the Loudoun County Public Schools (LCPS) are requiring their mental health professionals to complete training on how best to prevent and respond to bullying, harassment, and discrimination.
The board passed this new policy by a 7-2 vote.
"LCPS' number one priority is to foster the success of all students and ensure they feel safe, secure, accepted, and ready to learn at school," the district said in a news release. "The school division will continue to do its due diligence in creating that environment and remaining open and transparent with all LCPS partners, community members, and stakeholders."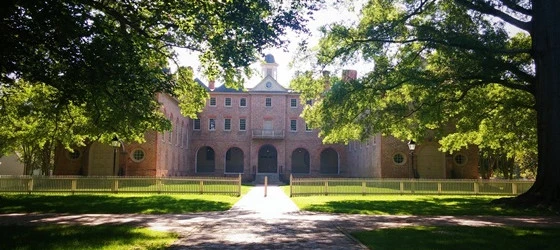 The William & Mary university
What about the other school boards in Virginia?
The Chesapeake School Board
The Chesapeake School Board failed to adopt its inclusive policies.
Board member Patricia King's motion on inclusive policies moved for a vote at a school board meeting, but no one seconded her motion.
Over 70 people addressed the board that evening speaking about inclusive policies. According to the Virginian Pilot, a woman at the meeting spoke up, saying that letting trans and cis girls share restrooms would lead to "gang rape." Although research has shown this is not true.
The Newport News School Board
The Newport News School Board voted down inclusive policies last month. But, they held a special meeting and reconsider the matter so that everyone would voice their opinions on the issue.
The Virginia Beach School Board
At the board meeting in August, 50 people came together to voice their opinions about proposed inclusive policies. Well, let me tell you that the comments were no better than those made at the meeting host by the Chesapeake School Board. A mother of an elementary school student said that she was worried about her daughter being in a locker room and seeing "something they shouldn't see," TV station WAVY reports.
The school board is expected to vote on their inclusive policies on September 14, 2021.
Conclusion
The Loudoun County School Board has taken a major step towards protecting LGBTQ+ students.
Cris Candice Tuck, president of Equality Loudoun, applauded their efforts to bring a safe environment.
"We are elated to know that transgender and gender-expansive students will be returning to school with protections that will enable them to learn at their fullest potential," Tuck told CNN in a statement.