Florida's LGBTQ+ Community Concerned About New Anti-LGBTQ Laws
GLAAD's recent poll showed that most LGBTQ+ people in Florida and their allies are concerned that state legislators are "stripping away" civil rights through new laws.
71% of respondents said that they believe "Don't Say Gay, Or Trans" laws are designed to attack LGBTQ+ people, and 70% said that they believe proposed anti-LGBTQ bills will be emotionally harmful to LGBTQ+ children and parents.
It must be said that besides the Education Parental Rights Act, also known as the "Don't Say Gay, Or Trans" bill, that bans conversations about LGBTQ issues in schools, there was the abortion ban.
There were also measures to criminalize health care for transgender youth that failed in the legislature. But then there was Florida Governor Ron DeSantis ordering state agencies to disseminate misinformation to target transgender people and begin eliminating Medicaid coverage for gender-affirming care, even though they are supported by all the major medical associations.
Then, there were the governor and his appointees who launched a series of attacks on small business owners who put on drag shows and on schools that enforce federal protections for LGBTQ+ students under Title IX.
In short, Florida has enacted many anti-LGBTQ laws. Among other things, these laws have denied transgender youth access to vital health care, sports activities, and even bathrooms and locker rooms.
LGBTQ Equality Is A Priority For Florida Voters
LGBTQ equality ranks in the top 5 concerns of Florida voters.
While many issues are important to voters, some of the top concerns include:
restoring abortion rights is a top priority for 47% of voters
gun safety reforms are also a major concern for 31% of voters
high housing costs and inflation are both significant issues for 22% of voters
19% of voters say that protecting LGBTQ equality is their top priority in this election.
GLAAD's CEO Sarah Kate Ellis spoke about the importance of the upcoming election for Florida's LGBTQ community.
She noted, "Florida's LGBTQ voters and ally voters have grave concerns about their basic human rights, including access to abortion, freedom of speech, and evidence-based healthcare for LGBTQ youth. They're motivated to make a difference in this crucial election."
Also, as the country continues to debate the rights of LGBTQ+ people, many Florida-based companies have been pressured to take a stand. According to GLAAD's poll, 67% of LGBTQ+ Floridians and their allies believe that businesses have a moral obligation to speak out against anti-LGBTQ laws.
There Is Hope
LGBTQ+ Voter Turnout Expected To Increase In Florida
According to the recent poll, Florida is expected to see an increase in turnout among LGBTQ+ voters and their allies in the upcoming midterm elections. They are ready to make a decisive difference in the future of their state.
Thus, 77% of those surveyed "strongly agree that it's more important than ever to vote" this year because "basic human rights for women and LGBTQ Floridians are being taken away by state elected officials."
And 67% are "extremely motivated" to vote for this year's election. 58% say they are even more likely to vote in 2022 than they were in 2020.
"In a midterm election where mobilizing turnout is critical (and challenging) for each side, Florida is poised to see a surge in voting participation by LGBTQ voters and LGBTQ allies who voted in the last Presidential election but not the last midterm," the polling group, Pathfinder Opinion Research, said about the results. "Both groups say they are even more motivated to vote in this midterm election than they were in the last presidential election. In a tight governor's race, like in 2018, turnout from these voters could be pivotal."
This is really good news and important. In a tight race for governor, every vote counts.
Florida's LGBTQ+ Voters Are Powerful- And Could Swing The Election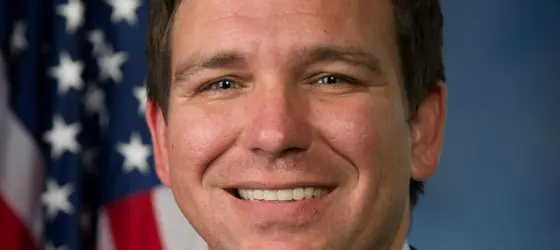 Florida is a pretty big state. It's the third most populous state in the U.S., with over 22 million residents. And according to recent data from GLAAD, 4.6% of those residents identify as LGBTQ+. That's a lot of people! It's over a million people! The last gubernatorial race was decided by just 32,463 votes out of more than 8 million, and this time the margin of victory could be even smaller. So, the LGBTQ+ vote could really swing the election. And GLAAD's poll finds that 77% of LGBTQ+ voters and their allies have an unfavorable opinion of Governor Ron DeSantis.
"The stakes are as high as ever: our civil liberties, the progress we've won, and our very democracy are on the line," said Equality Florida Press Secretary, Brandon Wolf. "It is imperative that Floridians use the power of their votes to hold Governor DeSantis and his right-wing allies accountable for the hate and bigotry they have unleashed on our state."
It must stop now
Recent events have made it clear that our human rights are under threat like never before. In light of this, it is unsurprising that so many people feel motivated to vote this year. Voting is one of the most important things we can do to protect our rights and ensure that we have a say in who represents us and our values. It can be hard to believe that one vote will make a difference, but when everyone unites and makes their voices heard, real change can happen. So if you are eligible to vote this year, make sure you do! It's more important than ever.
Earlier this year, at least 225 bills targeting LGBTQ+ people were introduced across the country. This recent wave of bills targeting LGBTQ+ people is alarming and dangerous. These bills restrict access to essential health care and discriminate against youth. In July, ten anti-LGBTQ laws went into effect, and all of them were education-related.
These laws are based on fear and ignorance, and they put the lives of LGBTQ+ people at risk. It is deeply troubling that so many lawmakers are pursuing such hateful and harmful policies. So it's time for action. You cannot let intolerance and bigotry win.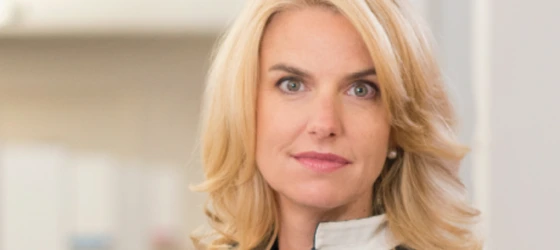 "All voters must use their voices in the upcoming election to speak out against baseless bills and hold leaders accountable for misinformation that endangers children," GLAAD's CEO Sarah Kate Ellis said. "Voters must send an unmistakable message to lawmakers that LGBTQ people and our allies are not going back in the closet or back in time. This discriminatory, defamatory, and dangerous rhetoric and behavior must stop now."
And what's true in Florida could be true elsewhere.