Two lesbian judges were nominated to federal courts
Two lesbian women have recently been appointed to U.S federal courts! Last month, President Biden named Beth Robinson of Vermont as a Second Circuit U.S. Court of Appeals judge; and Charlotte Sweeney was given a seat at the U.S. District Court for Colorado.
Both nominations are historic for the LGBTQ+ community
Robinson is the first openly LGBTQ+ member of Vermont's Supreme Court and, if confirmed, would become the first openly LGBTQ+ woman to serve on any federal circuit court.
LGBTQ Legal Advocates & Defenders (GLAD) Civil Rights Project Director Mary Bonauto welcomed this nomination.
"That her confirmation would make her the first openly lesbian judge to serve on a U.S. appellate court further marks a pivotal moment for our country, one that hopefully signals a welcome expansion of wider representation and diversity of perspectives on our nation's high courts," said Bonauto in a statement.
Sweeney, meanwhile, will become Colorado's first openly LGBTQ+ judge and the first woman to serve on a federal district court in any state west of the Mississippi.
But who are Beth Robinson and Charlotte Sweeney?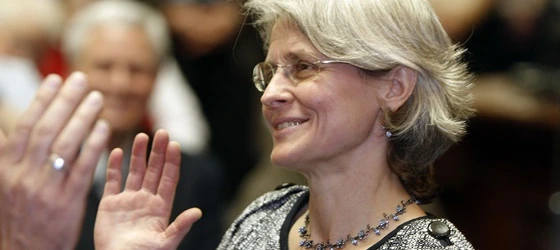 (AP Photo/Toby Talbot)
Beth Robinson
Beth Robinson, 56, is a well-known LGBTQ activist. In 2000, she played an important role in passaging Vermont's first national civil unions law. She was then heavily involved in the campaign to legalize marriage equality. In 2012, she was appointed to Vermont's Supreme Court by Governor Pete Shumlin, for whom she had worked as chief legal counsel.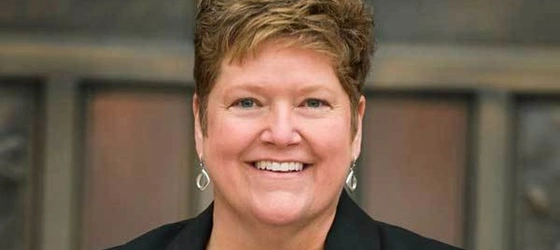 Charlotte Sweeney
I am so excited to see Charlotte Sweeney nominated for a position on the U.S. District Court bench! She has been fighting tirelessly against injustice and inequality her whole life, always standing up for what's right. Sweeney has experience fighting discrimination in employment. She was instrumental in drafting the state's "Equal Pay for Equal Work" law, which has been a major step forward for women's rights since its passage.
And her involvement with the Matthew Shepard Foundation, where she currently serves as treasurer, would be a great asset to our judiciary.
These appointments will contribute to a greater diversity of the federal judiciary
"These choices also continue to fulfill the President's promise to ensure that the nation's courts reflect the diversity that is one of our greatest assets as a country — both in terms of personal and professional backgrounds," said the White House in a news release.
Conclusion
President Joe Biden's latest judicial nominations of openly LGBTQ people is an encouraging sign for our community. Moving forward, it will be important that these efforts continue. We hope this first step heralds further progress with access to justice for all LGBTQ Americans! What do you think of these appointments? Share your thoughts below.