Jessica Stern will be the second person to hold this Special Envoy position — her predecessor, Randy Berry, served in the then-new role until 2017 under the Obama administration before Trump took office and left this key position vacant.
Jessica Stern's appointment is a continuation of efforts by the Biden Administration to protect LGBTQ rights.
So What's the Role of the U.S. Special Envoy to Advance the Human Rights of LGBTQI+ Persons?
The U.S. Special Envoy's job is to promote and protect the human rights of LGBTQ+ people around the world.
Among other things, Jessica Stern will coordinate the U.S. Government's engagement with other governments, United Nations Agencies, civil society organizations, and the private sector to advance equality, dignity, security, and human rights of LGBTQ+ persons.
She will focus on protecting LGBTQ+ people from violence, discrimination, and exclusion.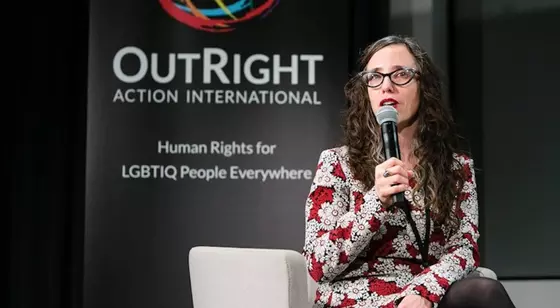 Photo credit: Facebook/@outrightintl
But Who's Jessica Stern?
Jessica Stern has been working internationally for decades advocating for gender, sexuality, and human rights.
She was executive director of OutRight Action International which is a global LGBTQ+ organization that aims at advocating for human rights and equality for LGBTQ+ people, at serving as secretariat of the UN LGBTI Core Group, and at acting as a watchdog on all 193 world governments.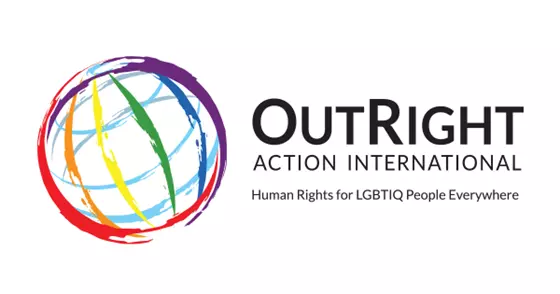 Stern has supported the legal registration of LGBTQ+ organizations globally, helped secure the mandate of the United Nations Independent Expert on Sexual Orientation and Gender Identity, and advanced the UN LGBTI Core Group.
She has provided expert opinions to governments globally, regional human rights institutions, and UN mechanisms, including UNWomen where she serves as a member of the LGBTI Reference Group.
Stern is also an adjunct associate professor at Columbia University's School of International & Public Affairs.
President Obama appointed the first-ever U.S. Special Envoy to Advance the Human Rights of LGBTQ+ Persons in 2015. The position was created in response to escalating violations and abuses against LGBTQ+ people around the world, but it hasn't been filled under Trump's presidency. Stern is now set to fill that role with her appointment by president Joe Biden.