The Supreme Court's decision to overturn Roe v. Wade has left many Americans wondering what will happen next.
In particular, the LGBTQ community is concerned about a possible reversal of Obergefell v. Hodges, which allowed for the legalization of marriage equality throughout the country.
While it is impossible to know what the Court will do next, Democrats are already taking steps to protect the rights of LGBTQ Americans.
The Respect for Marriage Act is a proposed bill that would codify same-sex and interracial marriages into federal law.
If passed, the Act would provide much-needed protection for LGBTQ couples who might otherwise be at risk of having their marriages nullified by a future Supreme Court ruling.
Additionally, the Act would send a powerful message that America remains committed to equality and justice for all.
While its passage is far from guaranteed, the Respect for Marriage Act represents an important step in the fight for LGBTQ rights.
What Is The Respect For Marriage Act?
DOMA Repealed
If passed, the Respect for Marriage Act would repeal the so-called Defense of Marriage Act (DOMA), which was enacted in 1996 and limits federal recognition of same-sex marriages by defining marriage as a union between a man and a woman.
This unconstitutional and discriminatory law prohibits same-sex married couples from receiving more federal benefits that are available to heterosexual couples, including social security survivor benefits, immigration benefits, and family medical leave.
In 2013, the Supreme Court struck down a key provision of DOMA with Windsor v. the United States, and in 2015, the Supreme Court legalized marriage equality nationwide, blocking DOMA.
However, the federal law is still on the books, and if the Supreme Court reverses its decision, those benefits would be taken away.
Federal Benefits Extended To Married Same-Sex Couples
The Respect for Marriage Act would also enshrine marriage equality in federal law and provide equal treatment for all married couples, regardless of their sexual orientation.
States' Marriage Equality Bans Would Lapse
Currently, there are still many laws on the books in American states that prohibit marriage equality.
Of course, these laws are no longer valid following the Supreme Court's decision in Obergefell v. Hodges, but they could become valid again if that decision is overturned.
The Respect for Marriage Act would change this by protecting all marital status, regardless of the state of residence. Under the new legislation, the federal government and all state governments will continue to recognize and respect marriage regardless of sexual orientation.
This would ensure that no couple would find themselves in legal limbo should the Supreme Court reverse its decision on Obergefell v. Hodges.
In addition, the Act would provide peace of mind to couples who may consider moving to a state that does not currently recognize their marriage.
Additional Protection For Interracial Marriage
Finally, the Respect for Marriage Act would put an end to the discrimination sudden by interracial couples by requiring states to recognize legal marriages regardless of the "sex, race, ethnicity, or national origin" of the participants.
This would ensure that all couples are treated fairly and equally under the law.
Senate Vote To Take Place After Midterm Elections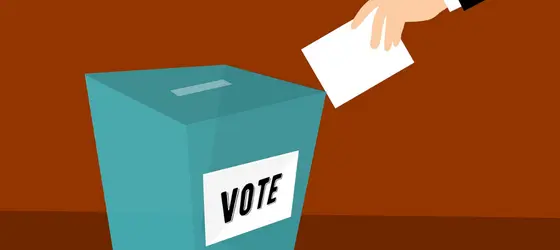 In July, the Respect for Marriage Act passed the House by a bipartisan vote of 267-157, and Senate voting day is fast approaching.
But after Majority Leader Chuck Schumer announced the Senate would proceed with a vote on the Respect for Marriage Act in the coming weeks, Democrats ultimately delayed the vote until after the midterm elections to secure more Republican support.
We Need 10 Republican Votes
The push by many senators for a vote on the Respect for Marriage Act is in itself a historic step forward for LGBTQ rights.
The fact that the Senate is considering the bill in an election year also reflects the growing support among Americans for equality.
A Gallup poll released in June 2021 showed that 70% of Americans support marriage equality. And their support rised to 71% this year. This is a significant increase from 2010 when only 40% of Americans supported same-sex marriage.
However, it is unclear whether the legislation can garner enough support to pass the Republican-controlled Senate. Ten Republican votes are needed for the bill to pass.
They Support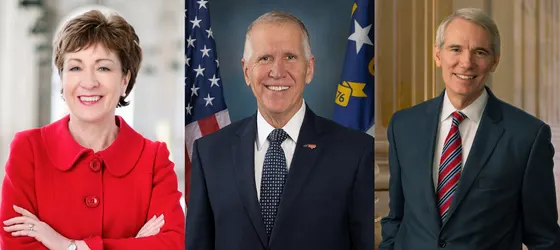 So far, three Republicans have said they will vote for the bill: Senator Susan Collins from Maine, Senator Thom Tillis from North Carolina, and Senator Rob Portman from Ohio (pictured above).
All three are working with Democrat Senator Tammy Baldwin to pass it.
They May Support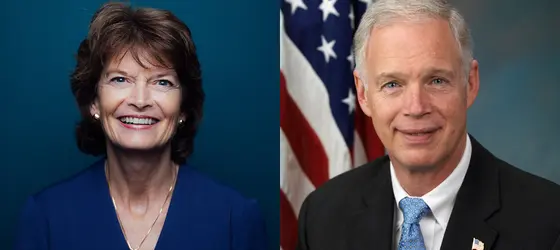 Senator Lisa Murkowski and Senator Ron Johnson
Senator Lisa Murkowski from Alaska has been an advocate for marriage equality in the past and may very well support it again in the future.
Finally, Senator Ron Johnson from Wisconsin, who is up for re-election this year, said he saw no "reason to oppose it," but Johnson had spoken out on both sides of the issue in recent weeks.
New Amendments For Undecided Voters
Several Republican senators have said they are undecided or have declined to state their position publicly, so a bipartisan group of senators is working on changes to the legislation to convince them, led by lesbian Democratic Senator Tammy Baldwin and Republican Senator Susan Collins.
For example, they are currently working on an amendment to address "religious freedom" concerns. This amendment would protect the right of religious institutions or businesses to oppose same-sex marriage. With this and other changes, the group hopes to build enough support to get the bill passed.
"We're looking at an amendment that would strengthen the language in the bill to make crystal clear that it does not in any way infringe upon religious liberties, and it also would correct a drafting error in one part of the bill that makes very clear that marriage is between two individuals," said Collins.
When asked about the possibility of getting the ten Republican endorsements needed to pass the bill in the Senate, she said, "I'm never confident until the role is called but we're making good progress. There's a lot of sincere interest, but obviously, people want to see the amendment and have input into the amendment."
A few days ago, the bipartisan group met to discuss ways to improve the legislation. After the meeting, Senator Baldwin said she was optimistic about the progress that was being made.
"I think the momentum is going in the right direction," she said.
The Problem? They Don't Believe In Danger
The problem here is that some Republican senators oppose the bill because they have gotten it into their heads that there is no risk that Obergefell v. Hodges, which legalized marriage equality nationwide in 2015, would be overturned by the current Supreme Court.
That's the case with Senator Marco Rubio from Florida, who argues that "same-sex marriage is not under threat."
"I don't think that's a pressing matter," he said. "There's no threat to same-sex marriage in America."
While some have described the vote on the Respect for Marriage Act as a "show vote," like Senator John Cornyn from Texas, it is important to remember why this legislation is necessary.
"Let's remember why a vote on the Respect for Marriage [Act] is necessary," Schumer said. "Millions upon millions of American women had their right taken away by the extremist MAGA Supreme Court in the Dobbs decision. And in a concurring opinion, Justice Thomas opened the door for the Supreme Court going even further."
He added: "When some Republicans say the vote is unnecessary, it won't happen — they said the same thing about Roe."

"But let me be clear, a vote will happen," Schumer said. "A vote on marriage equality will happen on the Senate floor, and I hope there will be 10 Republicans to support it."
The Senate vote on the Respect for Marriage Act is a crucial step in the fight for LGBTQ+ rights, and we will keep you updated as more information becomes available. In the meantime, make your voice heard by contacting your senators and urging them to vote for the equality bill! This is a major turning point in the battle for equal rights, and your support can make all the difference.