Gavin Grimm Has Fought For His Rights For Years
Gavin Grimm was a transgender student at Gloucester High School in Virginia. In 2015, Grimm challenged the school board policy that prohibited any student "with gender identity issues" from using the restrooms that match their gender identity.
He argued that Title IX and the Constitution protect him against discrimination based on sex and transgender status.
Grimm's case has been in limbo, back to the lower courts, for years now under Trump administration policies. The Obama-era Department of Education guidelines that allowed transgender students to use bathrooms corresponding with their gender identity were withdrawn after an injunction issued by President Donald Trump preventing enforcement.
Gavin Grimm Made History In A Huge Win For Trans Rights
In 2020, Grimm made history when the 4th Circuit Court of Appeals sided with him, finding he was discriminated against by the school board in violation of federal law and the 14th Amendment. What a great day for trans people!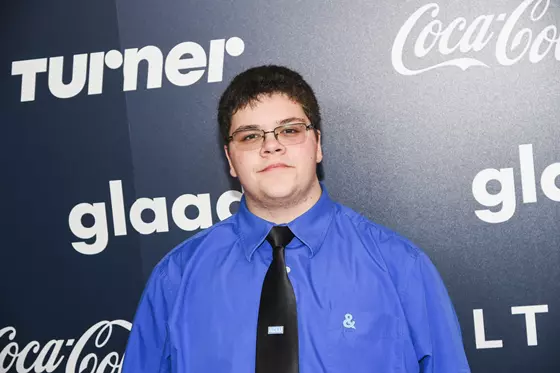 Gavin Grimm (Photo: Gettyimages)
Gavin Grimm Made History Again
Gavin Grimm made history again on Monday when the U.S. Supreme Court refused to take his case. The High Court left in place the 4th Circuit's decision in favor of trans students.
The Supreme Court's Decision Is A Landmark Victory For Trans Rights
This victory for trans rights is significant as over 30 states have introduced anti-trans laws in the past year.
"This is a victory for transgender students, who simply want to be themselves without worrying about being rejected or refused access to basic dignities," said Sarah Kate Ellis, the CEO of GLAAD, the world's largest lesbian, gay, bisexual, transgender, and queer media advocacy organization.
She continued by saying that "medical and educational authorities all agree that transgender young people must be allowed to belong, learn, grow, and succeed as their authentic selves, just like any other child.
"Our schools and our society are safer and offer more opportunity for all when all are welcome," she added. "Our country and community are stronger thanks to Gavin Grimm's courage and his fight for all kids to be included, valued, and protected."
Conclusion
This is a big victory for the LGBTQ+ community and trans rights in America. We're so happy to see that Gavin Grimm's case has been won, but there are still many battles left to fight. It's time for Americans to stand up against discrimination of all types and work together on building bridges instead of walls.