Created by Jane Clark, the "Crazy Bitches" web series is not your average, run-of-the-mill comedy series. It has gained popularity since its launch with two successful seasons that are filled with doses of laughter and that have left fans eager for more!
The "Crazy Bitches" Web Series
Crazy Bitches is an intriguing story of seven women and one fabulous gay guy who head to a remote ranch for relaxation. However, things go horribly wrong when one by one they are killed by their own vanity.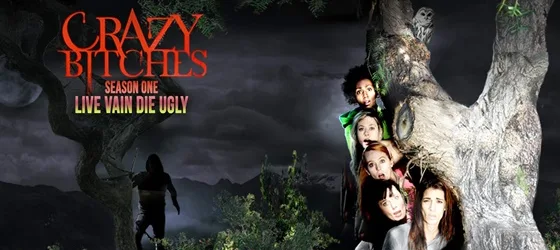 In "Crazy Bitches" season 1 - "Live Vain, Die Ugly"...
In season 1, entitled "Live Vain, Die Ugly," the first night of wine and gossip goes well until old rivalries and misguided love affairs resurface. But when the girls learn a dark secret - the ranch was the site of a murder of teen girls 15 years ago - questions come up: Is this just a tall tale for the telling around a campfire, or is the mysterious killer still out there in the wood? When one of the girls turns up dead, stabbed with her own stiletto heel, the rest must uncover the killer to get off the ranch alive.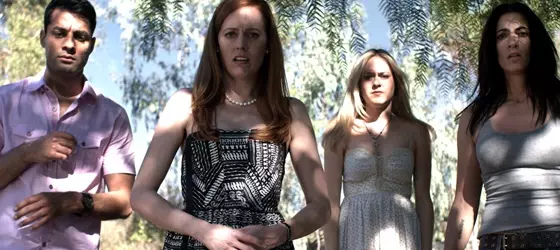 In "Crazy Bitches" season 2 - "Spa Days"...
Crazy Bitches season 2, entitled "Spa Days", takes place several months after the slaughter at Hallowed Spirits Ranch. A select group of women (and their GBFs) gather at Ranch Wellness, a private spa in the mountains along the coast of California. Women are invited to ostensibly reclaim their relationship with mother earth and their own vaginas, but most of the guests are more interested in catty comments, cocktails by the pool, and the cute staff in attendance. When a guest drowns, the police are called to investigate what everyone assumes is an accident. Quickly, the bodies begin to pile up. Wellness just might not be all it is cracked up to be.
Season 2 consists of 8 episodes. The characters who survived from season 1 are back for a new adventure, and the actors whose characters died in season one are now playing new ones, just like in "American Horror Story".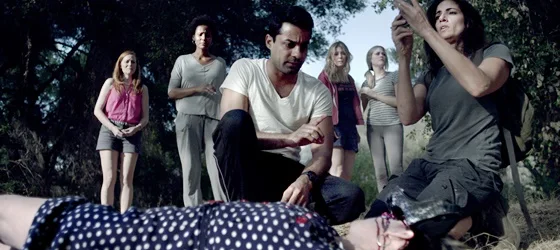 The cast
With an impressive cast that includes Guinevere Turner (Go Fish, The L Word), Cathy DeBuono (And Then Came Lola, A Perfect Ending), Johnny Carrillo (Meth Head), Samantha Colburn (Best Night Ever), Nayo Wallace (Speed Racer, The Brothers), Liz McGeever (The Wonder Years, The Walking Dead), Candis Cayne (Elementary) and the list goes on, you're sure to have a great time watching this web series.
The trailers
Here are the trailers for seasons 1 and 2 of Crazy Bitches, an all-out crazy ride that will have you laughing out loud!
Where to watch "Crazy Bitches" season 1 and 2
If you want a light-hearted comedy that doesn't take itself too seriously, check out Crazy Bitches.
There are plenty of options for watching the series:
Or you can stream season 1 on YouTube: Season 1